Tuesday, October 30, 2007
*~*~*~*~*
I changed my blog song!
love this jazzy tune.. but i still prefer the latin version by Lisa Ono and am still searching for it. Darren like this very much too, and it may become our march in song. i need the faster version though
My vampire is ranked no. 7 among 20 odd friends! Not because I'm good at playing, it's because some of them didnt play at all lar..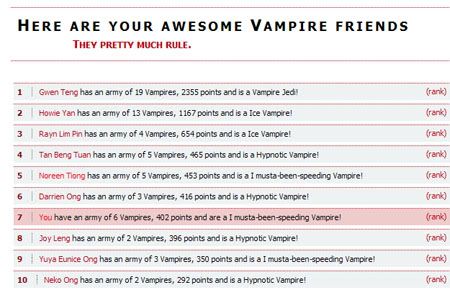 Just look at my sister's vampire.. it's LUMBER 1.
Labels: Random Rants
Kiyo 到此一游 @ 10:00 PM