Sunday, September 09, 2007
*~*~*~*~*
Me and my hair treatment
Went for a treatment at Jean Yip very early in the morning. Chose a oily scalp treatment and a O3 treatment for my hair ends. It was pretty relaxing especially the massaging of the scalp with tonics to control the pil secretion. A cooling hair mask was applied to the scalp after the massaging and the hair ends was applied with hair serum and a treatment mask before the O3 machine was used.
It's not the usual steaming but the O3 machine supplies oxygen constantly to the hair. I don't know what's the effect of having oxygen in hair but my hair turned out to be very smooth and light after all that pampering.

Damage : $188The pampering experience : Priceless
But what I dislike was that the Jean Yip consultant came to talk to me about packages.. telling me I can save a lot of money (about $600) if I sign on their package of 10 treatments which will cost $1288.
I tut her and said : " 不要 sign 更省钱 norrrr!" =p Cannot stand people who are pushy.
It can be a huge turnoff especially you are enjoying the massages etc. I don't need you to help me plan my finances horkay. hahah
Okay that's me with my long lost shine in my hair. Think after 2 washes, it will be gone as well. *sobs*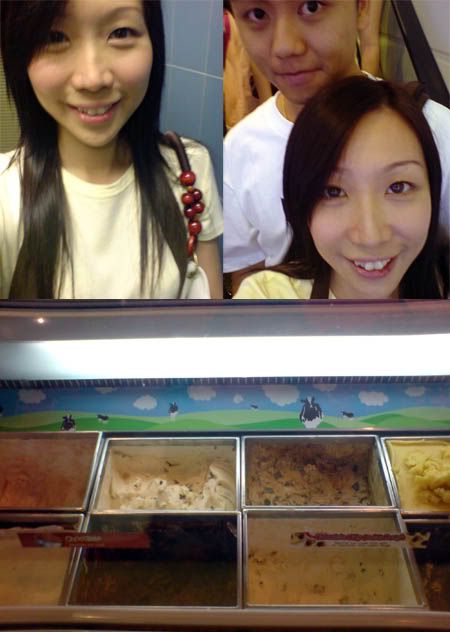 We bought Ben and Jerry's icecream for his sister!
the new york fudge is the best!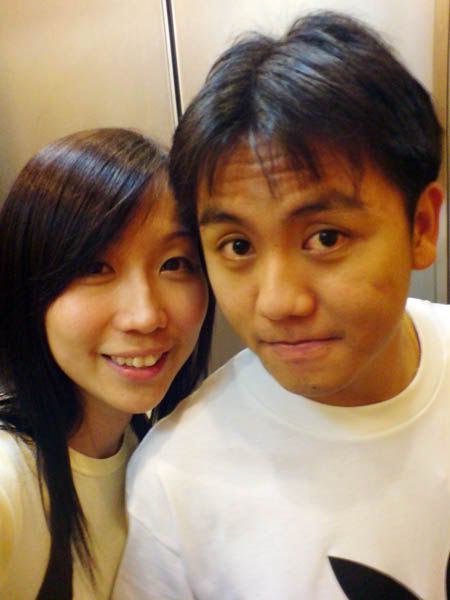 will be a lazy day today.. it's great to laze in bed together, munching peanuts and watching dvds ha!
PS: comparing the photos i took yesterday and those a few months ago, i realized i am thinner now! and frankly speaking, i prefer my face shape now, hope it stays that way. =p
Labels: Reviews
Kiyo 到此一游 @ 1:04 PM