Thursday, August 09, 2007
*~*~*~*~*
Went to the salon over the weekend as I think I seriously need a haircut!
Decided to try Komachi Haircult, another Japanese hair salon. I find Japanese stylists are very good in cutting very.. well.. japanese hairstyles.. =__= (abut then).
Here's my Review
Review :
KOMACHI HAIR CULT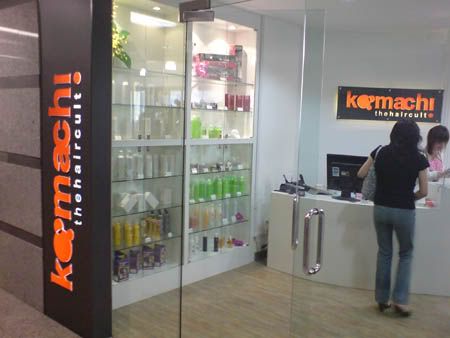 Services :
Cut and Colour
Stylist :
Tsuji san...
(chio right? hee hee)
Comments : Always preferred to go to a Japanese hair salon as their services are always top notch. You get lots of attention, and the staff were always ultra polite, their scalp massage technique is pretty different too, common among the japanese salon. It's the same for Komachi.
Wanted to tone down my hair a little as the brown colour has faded to a very reddish tone. Kenny attended to me (he's the only stylist who is not a japanese). I kinda like my new colour but I must say that there is nothing fantastic as it is just natural dark brown, but I must comment about the cut. The cut was done by Tsuji san. Actually i wanted just my normal haircut, layered with long fringe. Apparently due to the communication, or the lack of it, she gave me a "messier" hairdo which i like it very much. Because my hair is rather flat behind, she cut the layers very short and teach me how to style them. And how to blow my fringe "jolin style". Now my hair is pretty much layered and I feel lighter. heez
She's very good at styling I heard, doing for dinners, brides and even makeup as well. Will try her styling some time when I have a function.
Will try their micro perm too. Saw a Japanese lady do it.. it turned out to be very very natural and the layered cut complimented it as well.
Environment :
Located at the top floor of Liat Towers, the place is
ESPECIALLY
ulu on a Sunday. The security guards told me the main lifts do not operate on Sundays and asked me to go to basement (a dark corner) to take the Firemen's lift. That lift totally spooked me out.. or maybe it was because I watched a horror show 2 days before that haha.
But the interior of the salon is not too bad. There's even a corner for kids to play. Waiting boyfriends & hubbies can spend their time playing PS and reading comics on the wooden platform.
Summary :
Oh yeah.. first timers have 15% to 20% off all services!! and please bring a picture along to show the stylist what you want. I will go back again.. when I need a change of style hee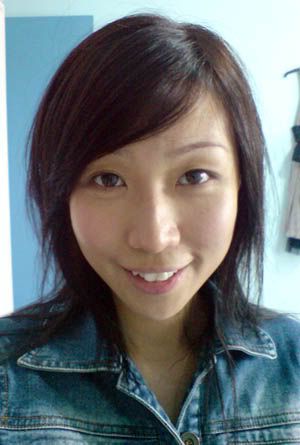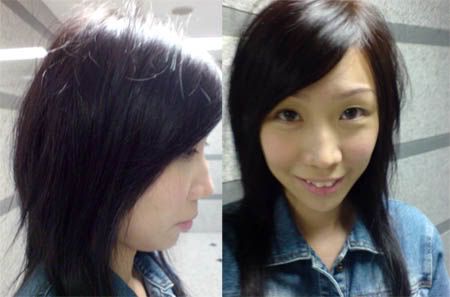 Labels: Reviews
Kiyo 到此一游 @ 8:06 AM