Monday, August 20, 2007
*~*~*~*~*
@@Fun Filled Weekend@@!!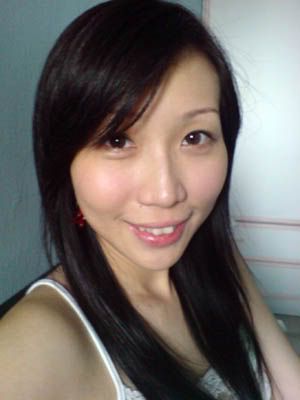 * Noticed the wall of my room has turned another colour?" Yeah! it used to be PINK. Now it's sky blue..*
It's been sometime since we let down our hair and had some fun and shopping. Read Urban that there's a fashion bazaar at the Nanyang Academy of Fine Arts called the fash bash.

Many local designers featured their own designs. Saw a couple of cute pouches and a very nice skirt. But I have since stop on impulse buying so i didn't get the pouch.=( The skirt was pretty expensive too. =(
One stall was even selling the "I'm not a Plastic Bag" Anya hindmarch bag. Fake ones of course. Controlled myself cause I know those bags are just a fad. Better 忍 and not waste $$.
In the end, i spotted a pair of earrings. I love the name very much and the charm looks really cute! It's called Fantazia Fairy earrings! bought it for ppm as her birthday pressie with stella. =D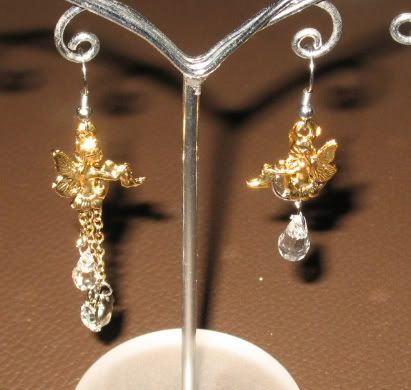 Looking forward to more fash bashes in the future! really have very nice stuff, but too crowded.
met up with stella after that for some shopping. We ended up buying a bag each and i bought a... how to say...a dress like thingy. Abit act cute, anyway it may look more corporate when team up with collar-ed shirts inside. Will only take peektures when i'm wearing it cause it looks kinda strange hanging there. =p
my buys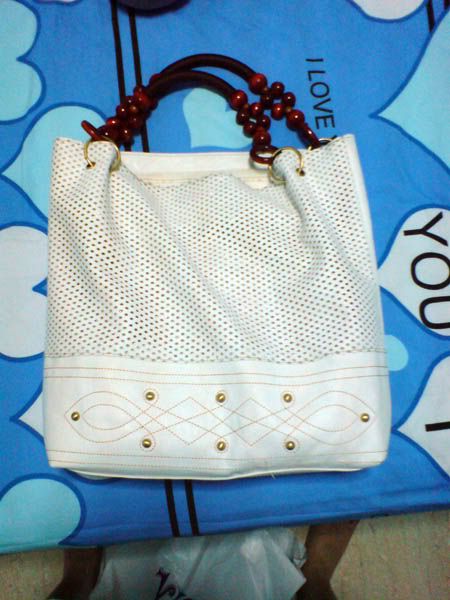 Bought this at a steal! for 25 bucks. Very roomy, lurve it!
was a little afraid to go home alone after chiong-ing session so decided to join Darren at his house. Didn't have any cleansing oil with me and bought this. Dis was surprisingly gootz!! cleanse off makeup very well and it made my skin very moisturized too. Good for travelling and lazy bums like MOI!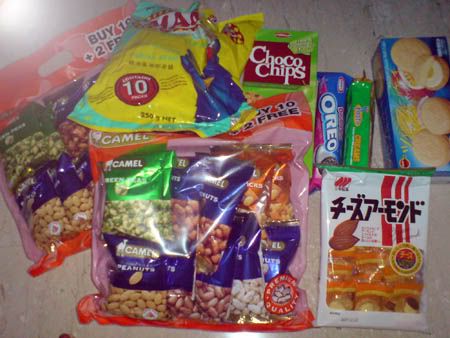 our buys on sunday! pigging out time..
Went to Zouk after and as usual, it's super crowded. Peeks! at Wine Bar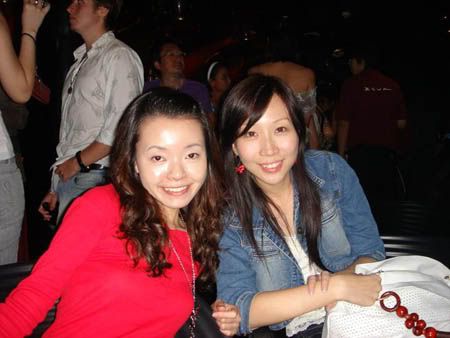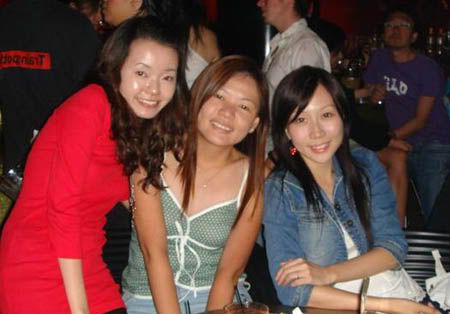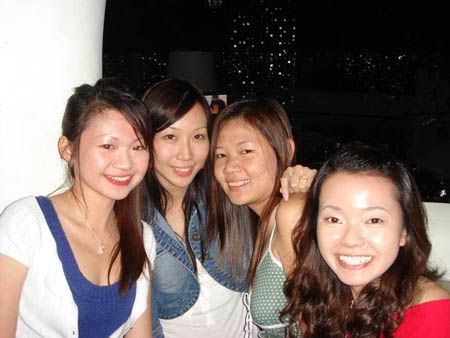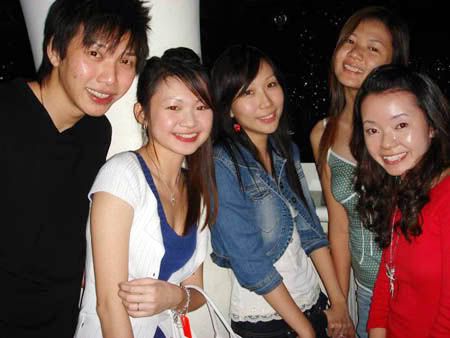 Labels: Fashion Fuse, Food and Events
Kiyo 到此一游 @ 9:19 PM