Friday, June 15, 2007
*~*~*~*~*~*~*~*~*~*~*~*~*~*~

Somewhere over the rainbow....

having many problems with my work recently.. really cannot stand it.
yeah now.. my rainbow is black and white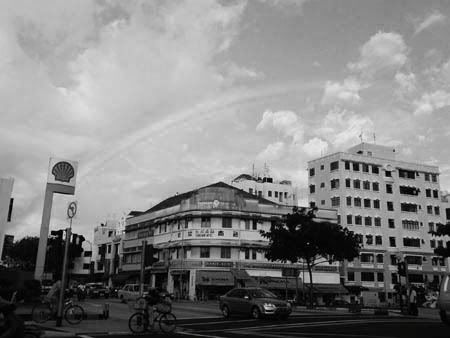 hope i can find my pot of gold at the end of the rainbow soon!
but of course darren still lights up my life... yeah for non-working hours *winks*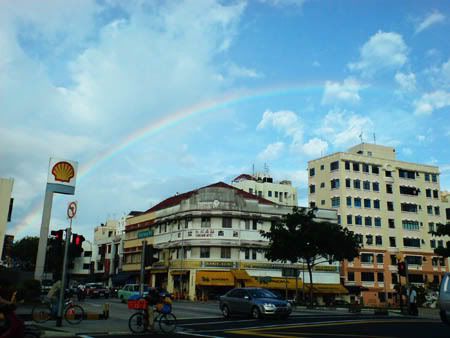 Met up with the Jan Brides Cheryl, Jean, Joanne and Jojo at Cafe Cartel on Thursday.
It was really a fun chatting session. Everybody shared about their BS experiences and house-hunting and almost everything under the sun. Everybody is going through the same thing so there's so much to talk about.

Hopefully we will have more people to join us next time =)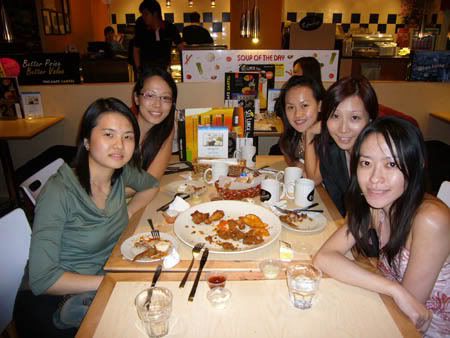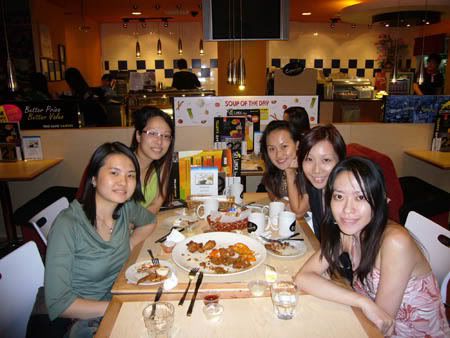 Some pictures over the last week...

Bought fako nails! from dashing diva.. niceee.. lurve them to bits. They will be on my fingers on our ROM day! Cause my real nails broke.. boohoohoo. We are planning our personalized ring vows as our JP requested us to do so.. i think i'm expecting something romantic from him. It will be a good memory. =) Let's find out on the day itself!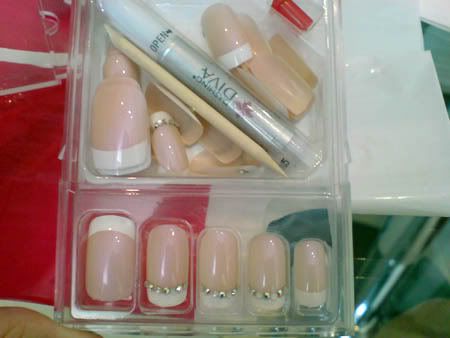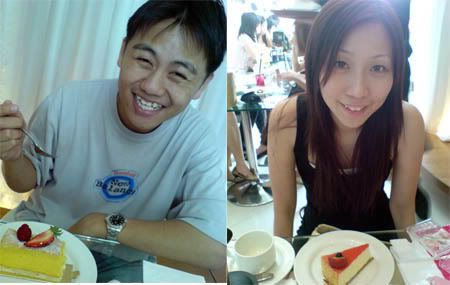 It's so UNLIKE him to WANT to eat cakes... so much
see.. he eat until so happie. hee hee
笑到见牙不见眼
=___=

The culprit that made dar so happie. yummizz!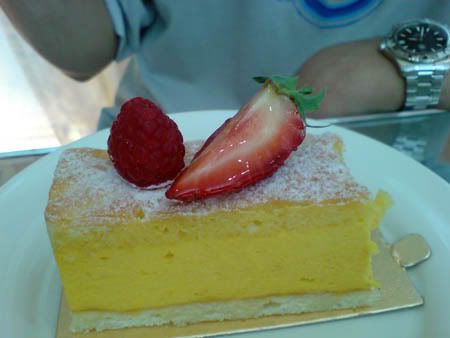 i havnt finish my taiwan trip blog posts..=(
Labels: Random Rants
Kiyo 到此一游 @ 6:16 PM