Sunday, June 10, 2007
*~*~*~*~*~*~*~*~*~*~*~*~*~*~
Read this in Lyana's blog... I realized I was a.....
算一算我的前生。
将你的公元出生年月日加起来
例如:1975-2-20出生的人就是1+9+7+5+0+2+2+0=26
这时出来的数字如果是一位数以上的话再相加(如果相加之后还是一位数以上的话,就再相加,直到变成一位数)例如:先前出来的是26,那就是2+6=8
将算出来的数字对照下面的表就可以得知你上辈子是什么样的人了。
1 代表你上辈子是皇宫贵族
2 代表你上辈子是非汉人(特方面的习惯会跟身边的人不太一样)
3 代表你上辈子是有钱人
4 代表你上辈子是读书人
5 表示你上辈子是武将
6 表示你上辈子是非人类
7 表示你上辈子是三级贫户
8 表示你上辈子是优(特征:肢体动作丰富.具表演天分)
9 表示你上辈子是出家人
10等同1
出家人
mani mani hom hom hom.
=____=
~~~~~~~~~~~~~~~~~~~~~~~
乌来半日游 !
Dar said shopping is enough.. we cannot continue shopping everyday.. pockets almost empty.. And he has no interest in watching the guards changing ceremony as well so we looked through the brochures and we decided to join a 1/2 day tour to Wu lai.
It was a very relaxing day.. this was the only day that rained. the other days were freaking hot!
Dar love Wu Lai alot.. he loves the nature..and was glad that our trip was not just about shopping and eating..Actually 乌来 is a place of great outdoor hot springs.. but since we were on a 1/2 day tour, there's no time for hot springs. Anyway the weather was too hot that you wont want to go into the hot springs too. We didnt go to Jiu Fen this time as time was quite tight and because I went there before ler. ha! Will go there again soon.. I hope.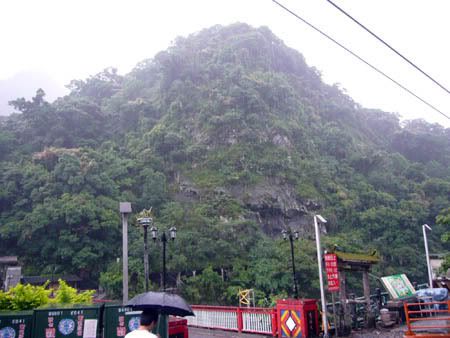 The photo I took for him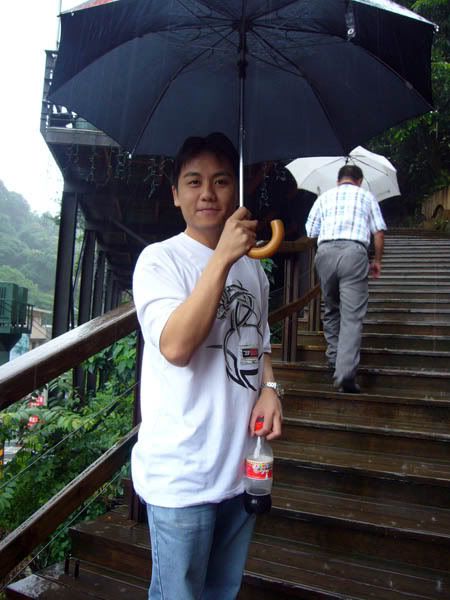 The photo he took for me =___=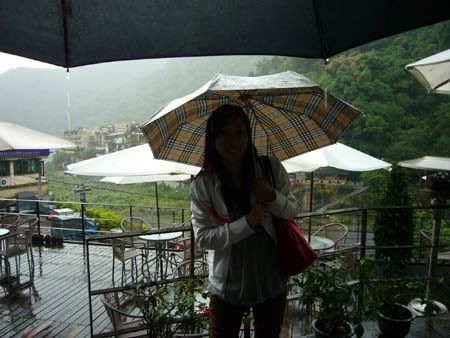 Place to wait for the mini too too train to go up up the mountains!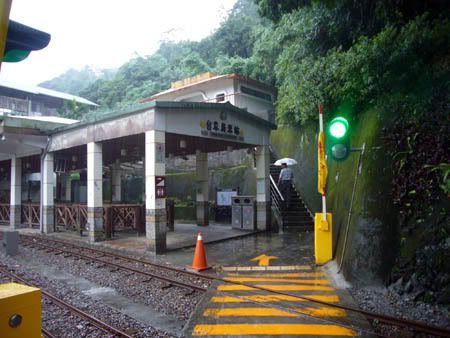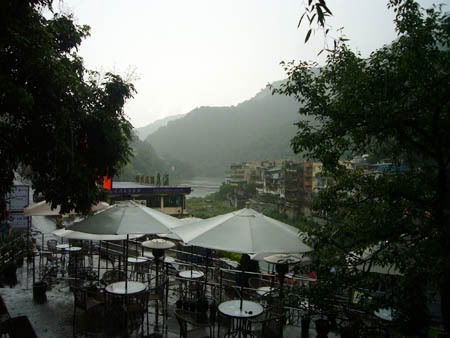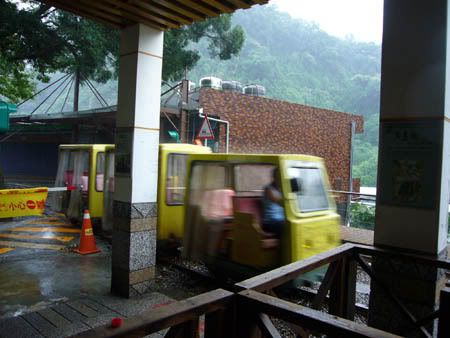 here comes the 台车~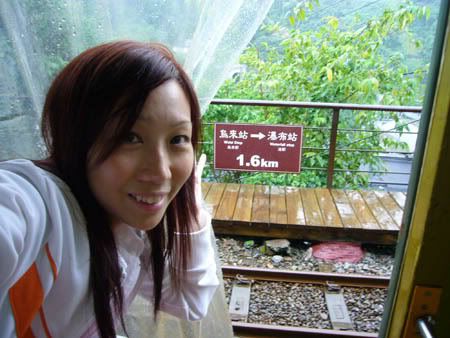 Off we go to the 瀑布站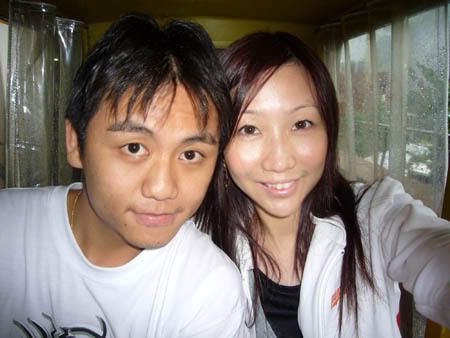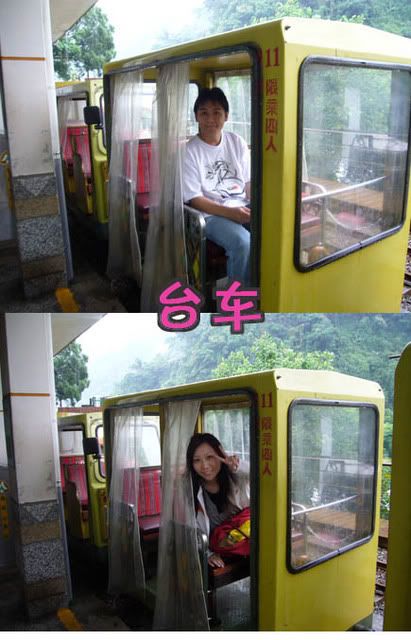 WELCOME ABOARD! the tai che!
Pardon the shaky video.. it's the taiche. =p
i thought it was pretty scary cos it was drizzling... and i must say the news of cars fell off the mountain roads didnt help much. =p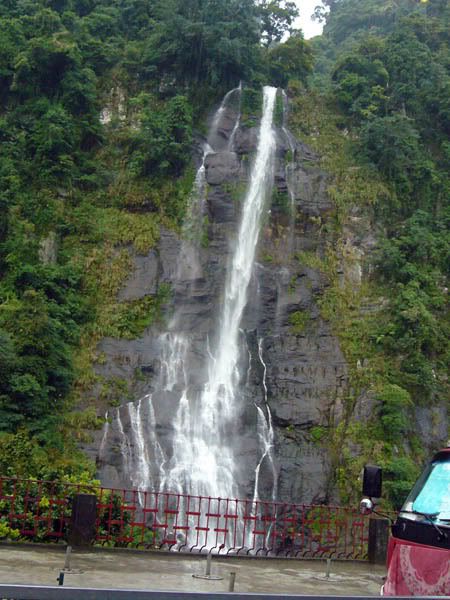 The famous wu lai waterfall..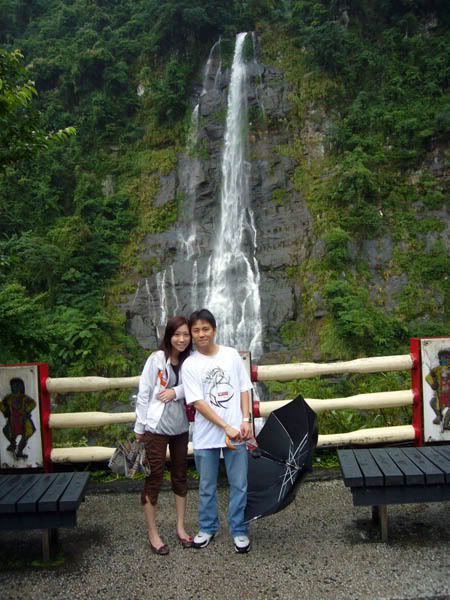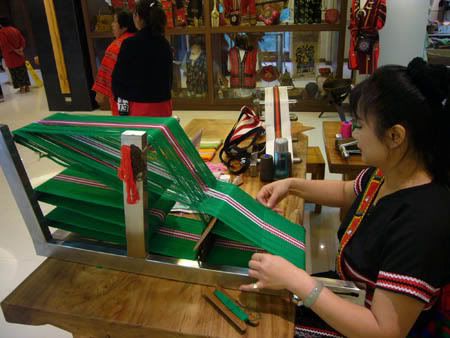 Reached!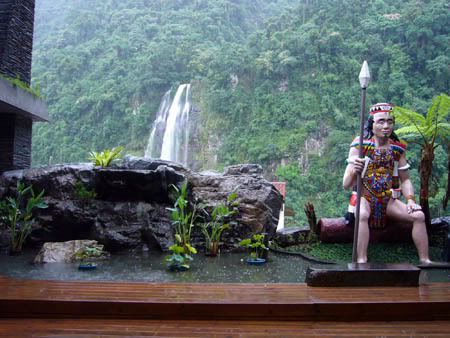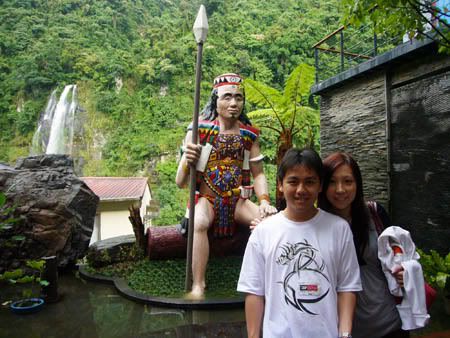 We watched the "yuan zhu ming" dance (泰雅族).. There wasnt alot of people as it was a weekday. Only a few Japanese old folks and us. The dance was about how the aborigines in Wulai started.
(i must say the girls are really pretty and the guys oso very shuai)
At the end of the dance, me and dar was invited up on stage to perform the marriage rites!!! to different people.. their dancers of course.
=_____=
he even carried me using a chair he piggyback.. and i scream..
REALLY an experience.
Being a tourist destination, I know they sure DOK us. And true enough, they sold us a plate with our pictures in their costumes with our fake "other half" at 25 sgd dollars!
damnz! we are big singaporean cai tous!
*we bought it anyway
There's very few customers.. and each of their dancers were kinda staring at us..hahah*
Going to find that plate, it's somewhere... then post it here.
~~~~~~~~~~~~~~~~~~~~~~~~~~~~

My Beauty Loots!
I bought enough sunblock to last till the end of this year.
Got a free bag too!

1) Sofina Sunblock
2) Body Spray Sunblock SPF40+++
3) DHC cleansing Oil
4) Orange Q10 masks
5) and the FWEE bag!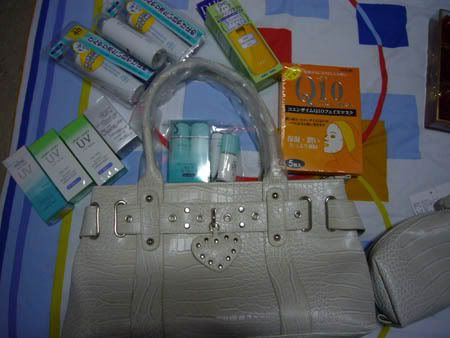 my lovely candles... =D had a hard time to find lovely floating candles in singapore. These are really pwetty.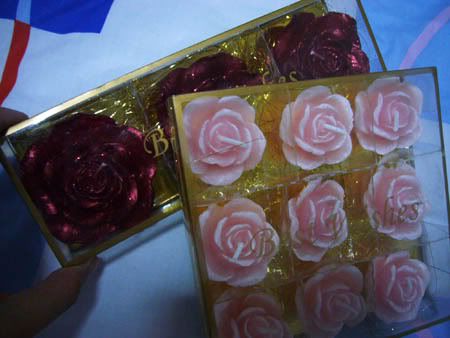 Labels: Taipeiphotoshoot
Kiyo 到此一游 @ 10:17 PM