Sunday, June 17, 2007
*~*~*~*~*~*~*~*~*~*~*~*~*~*~
Last day of our trip.
Our flight was 6pm in the evening so we had a whole day to ourselves.. so we went to beitou thinking of hot springs. But the weather was so hot, we gave up after walking to the hot spring museum. We were really perspiring!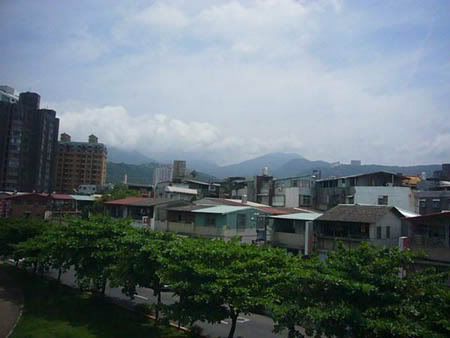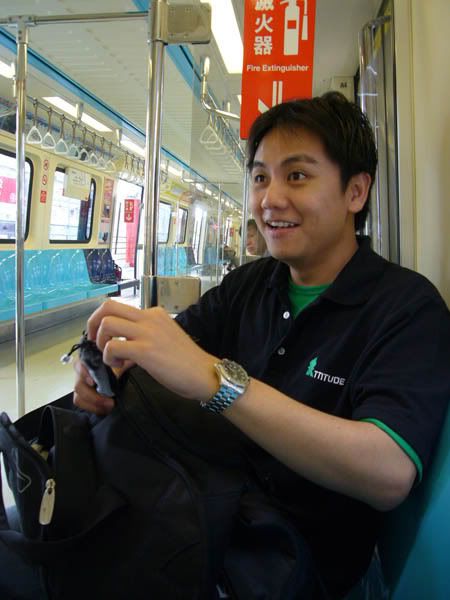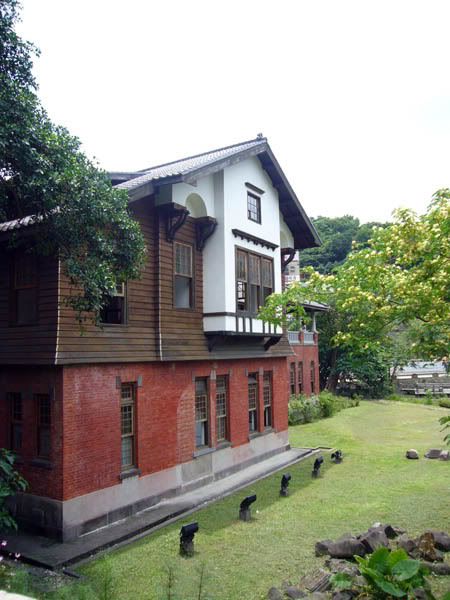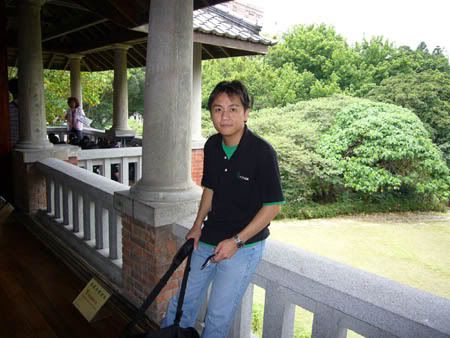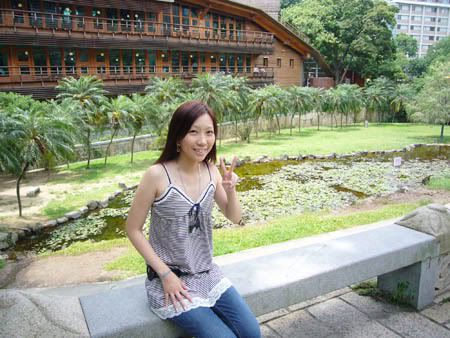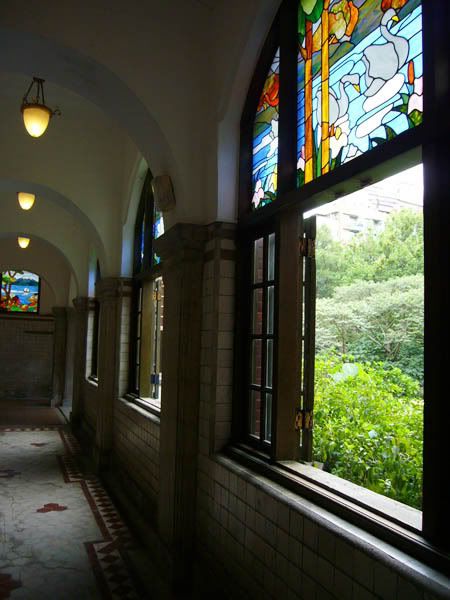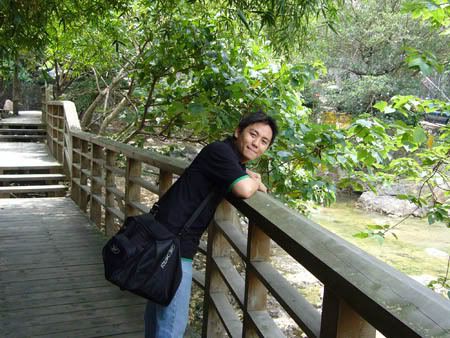 Next we went to breeze center (wei feng)to shop for lingerie! Found this piece of haven when I went with my mum previously. On the topmost floor of the shopping center, the whole level sells lingerie! Even darren felt alittle paiseh to sit there and wait for me keke
Bought only 1 set (compared to 3 sets previously) this time..
Had lunch in their basement. realli yummiz too.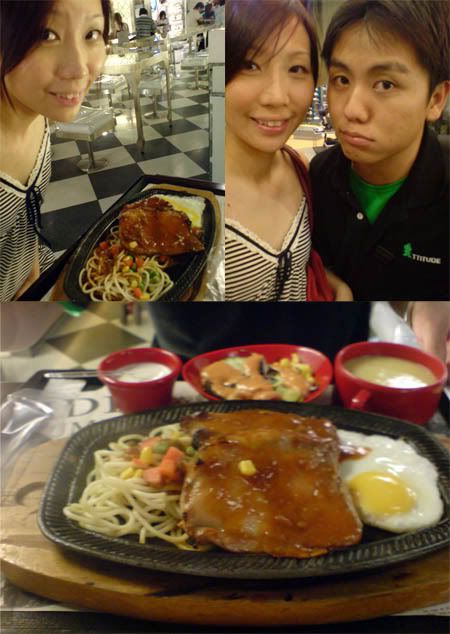 Packed our luggage and ready to go!
We had FREE!! transport from hotel to Airport as we stayed there for at least 5 nights. Yippee.. we were really tired and the gowns and luggages were really heavy. It saved us some monies.. =D
We saw a couple taking wedding pictures at the airport.. keke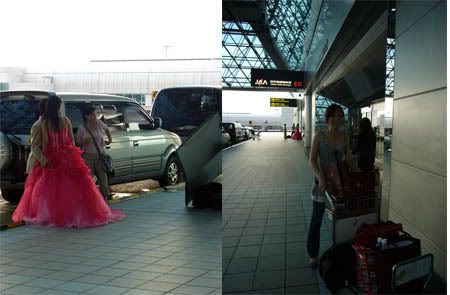 her gown.. is really shocking PINK with feathers =__=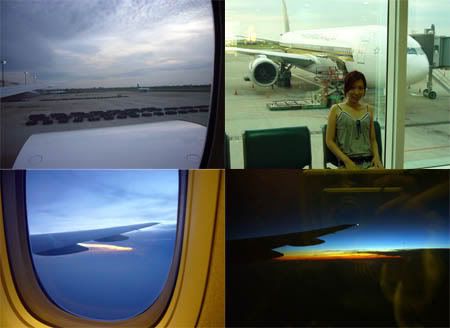 The rest of my loots...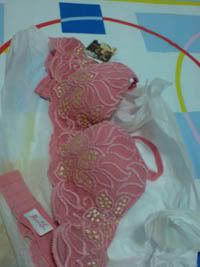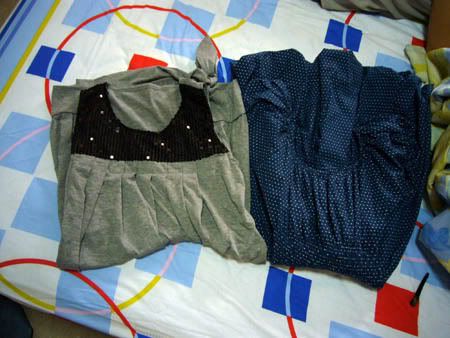 2 dresses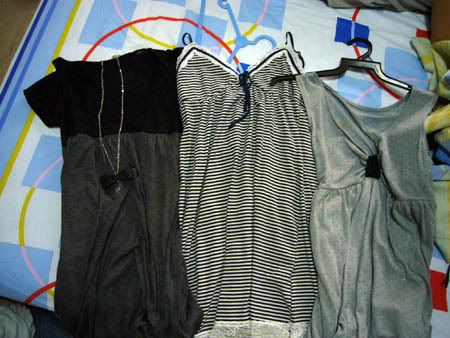 3 tops
Part of Dar's Loots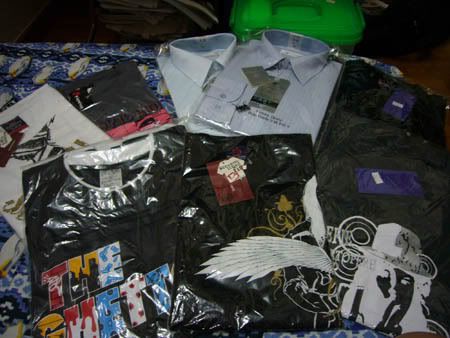 it seems like the colours he bought was all black too! haah i thought i saw him grab pink and purple...
~~~~~~~~~~~~~~
SUNDAY
So we have been spending our time doing our love love scrapbook cum guestbook. Dar was nice to contribute, but he wasnt really enthusiastic. Hhaha! Really cannot blame him, he says he hate doing art. Anyway.. we would discuss where to put this, or where to paste that. As it was my first try at scrapbooking, I must say, my first attempt was... not so creative. just anyhow paste...
I realized.. anyhow paste oso look quite nice to me. cos it was me who PASTED THEM! =p
I was asking him where should I paste the cutout wordings "Laugh", "Inspire" and "Dream" on the card and he showed me this.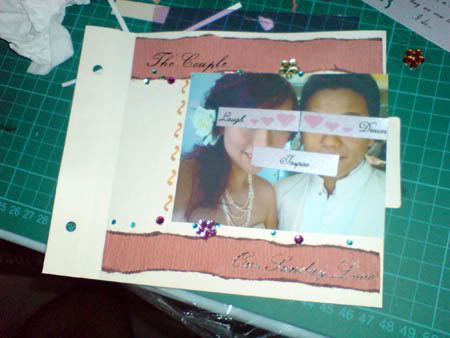 =_____=
he say unique WORrrr. Realli unique.
Our final design.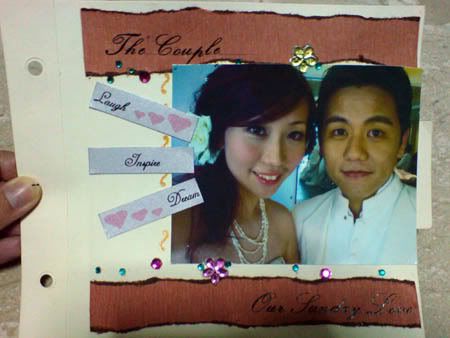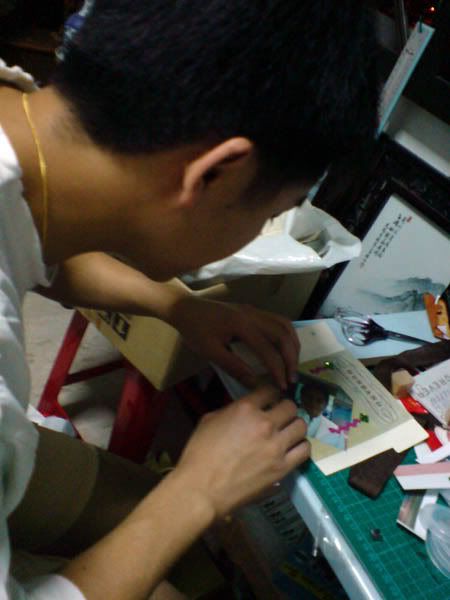 him working hard.. =p on his own page with his own peekture
Kiyo 到此一游 @ 7:53 PM