Saturday, June 23, 2007
*~*~*~*~*~*~*~*~*~*~*~*~*~*~
isnt she cute?
xixi will be wearing this plus the bling bling shoes together with her sister on my ROM! going to search for a nice hairband for her later... or do you think flowergirl headbands are cuter? hahaha
she will be our center of attraction! adore her so much..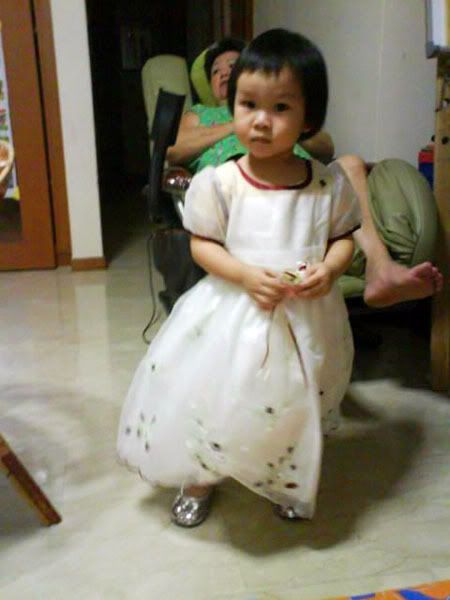 jeff sent me a link one fine day to send our wedding photo for a contest and we did!
It's call the
special wedding moments contest
. I must say some of the wedding pictures are really special and mine is really quite normal in comparison..(darren's friend got in too and hers is really beautiful & special..)
But.. mine, of course is special to me.
That's my special wedding moment. =)
We really have no confidence in winning the big prize by having the most votes. It's all for fun.. But really appreciate the editor for choosing our photo and showcase it there! that's something to be happy about! maybe i should say some 得奖感言 now.. haha
please make it special for us too.. for our ROM
vote for us!!!
^_^
we are at photo no. 60. =p
~ Click here : AsiaOne Special Wedding Moments, Darren and Shirlaine~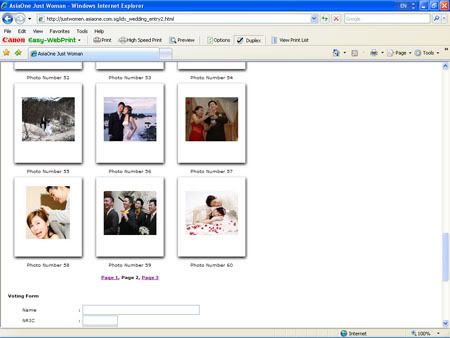 Kiyo 到此一游 @ 8:27 AM