Wednesday, June 13, 2007
*~*~*~*~*~*~*~*~*~*~*~*~*~*~
Been quite busy this week. Met up with some julia brides, Joan, Shara and Joanne on tuesday. Had a fun time talking and exchanging information on wedding preparations, makeup etc hee hee.. Really good to have advices from them =D.
We are all big fans of Julia's gowns! We admitted that the package is expensive but they are worth every cent hahah *winks*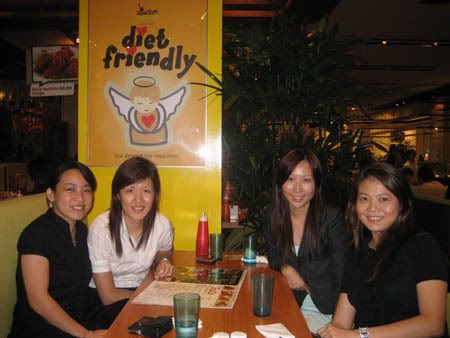 Anyway.. we are NOT on a diet okay.. haha
Met up with Xinderella just now to have a good japanese dinner and a sampling of cookies at the V tea room. Havnt been there for quite some time and they were nice enough to call me to go down and sample their new range and enjoy a free pot of tea! =)
On the way to meet Xin, saw something special at the MRT. It's call ART on the move..
2 cloaked man with TVs as their heads and they were mumbling something.. so special. ha!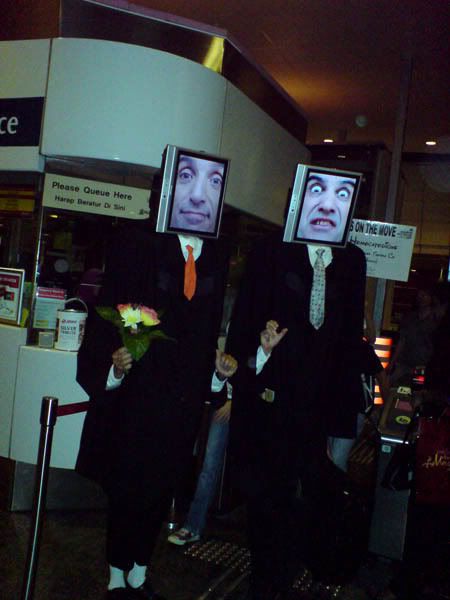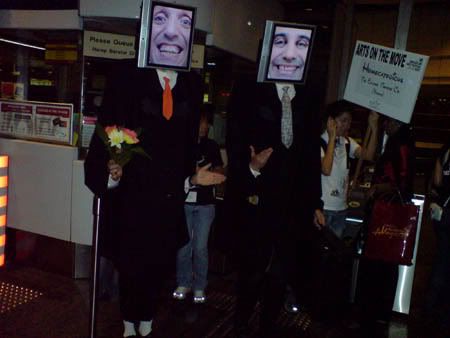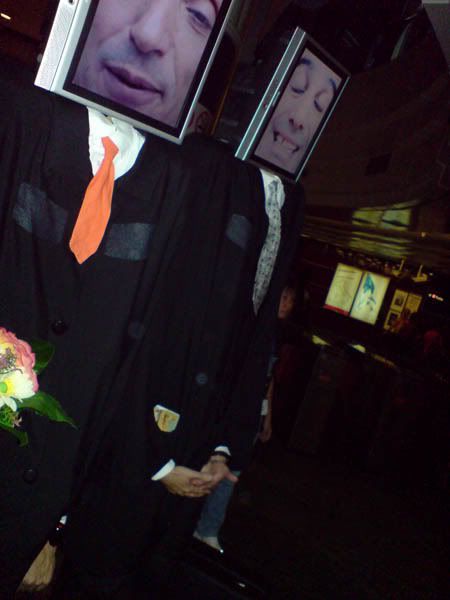 Heard that the V tea room is going to close soon to undergo renovation to turn the place into a cookie museum. Xinderella bought 3 tins and i bought 2, one for Dar and one for mummy..I lurve their cookies!
It was a good catch up. We talked about alot of things and I felt really good after talking to a good ol' friend. She updated me on her life as well as she has stopped blogging temporary cos she's really busy. Hope we meet up soon again.. hee hee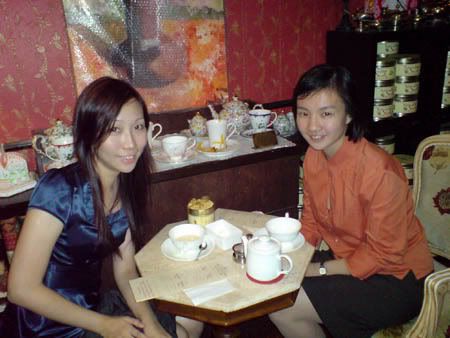 The cookie for Darren, nicely packaged, very artistic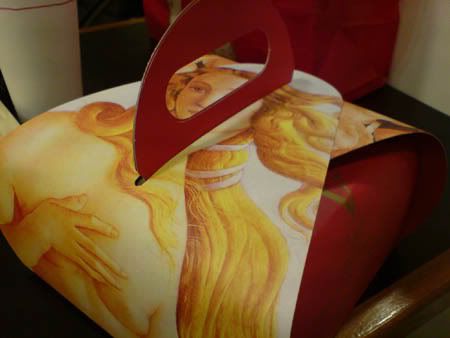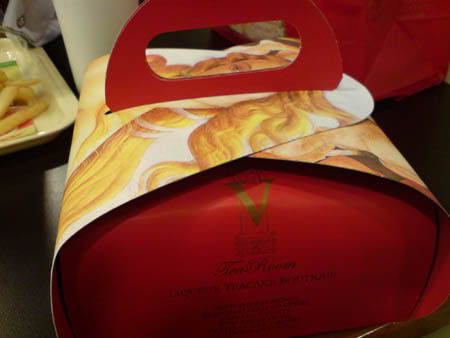 ~~~~~~~~~~~~~~~~~~~~~
公馆 night market.
We were still dwelling of whether to go 师大夜市 or 公馆夜市. Only had one night left, the 夜市 must be good! Didnt want to go Shi Lin cause it's high time we venture elsewhere. We did some last minute research back in hotel and heard that 公馆夜市 had more things to buy and eat while 师大夜市 is mainly for eating..
It turned out to be not bad but the size is definitely smaller than Shi Lin. There wasnt alot of people, maybe because it was weekday night as well.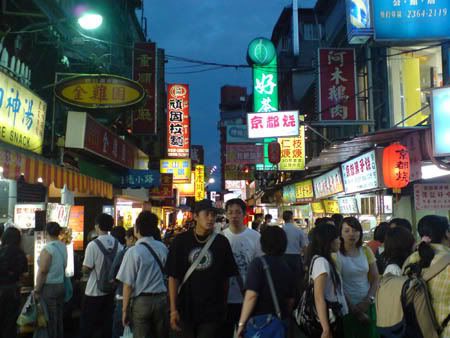 I heard that 公馆夜市 is famous for cheap sports shoes and indeed! Darren bought a pair of Nike at a Nike shop and it's 20% cheaper than singapore. He's so happy after buying the shoes..Lurve seeing him in a very high mood otherwise i will be the only one buying, and he will look so sian. Chit chatted with the sales manager and realized he's been to Singapore, but he has really bad comments on sentosa. haha! sorry dude.. i dont have good comments for sentosa either.
We ate at the roadside stall and it was really good!! Never mind the actual cooking condition.. the 蛋花汤 was slurpy, especially the soup, yummiz!
Miss it so much now..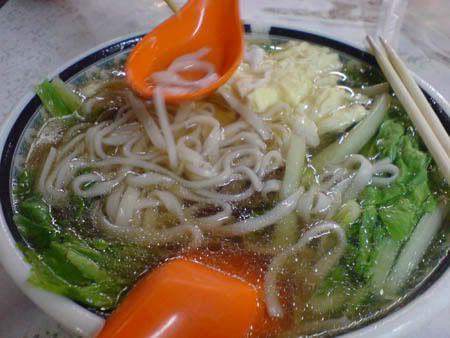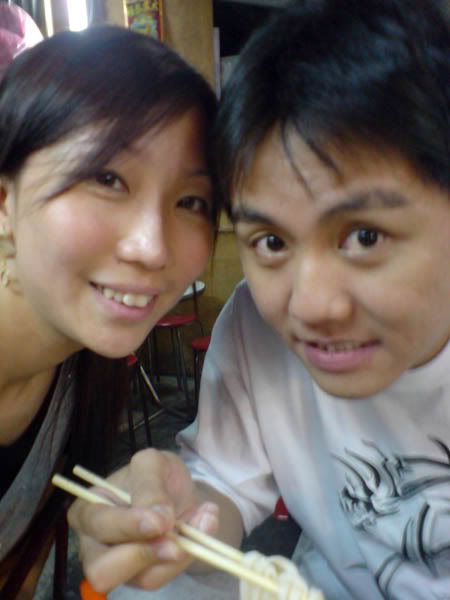 Didn't take much pictures after that cause we were busy eating and shopping.. lalala
Labels: Travel Tales
Kiyo 到此一游 @ 10:43 PM