Tuesday, June 05, 2007
*~*~*~*~*~*~*~*~*~*~*~*~*~*~
3rd day of Taiwan Trip
It's Saturday! Taipei Weekends should be more happening.
we went to zhong xiao dong lu and taipei underground mall. This time round I only bought 1 pair of shoes. Cause the others didnt really catch my eye although they were really cheap. I realized the pair of white heels that I bought a year ago, it's still available! *meaning, they dont change their stocks de*
=___=
We went to eat Ding Tai Feng. it's a must eat in taipei since they originate here. Their service is tops with alot of pretty waitresses. keke We ordered 汤包 and it was really yummizz. The lunch is important as we have a long journey ahead~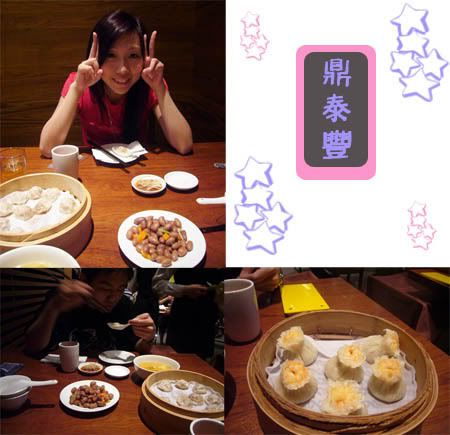 What did I buy.. a pair of earrings from Sogo. Really lurve it to bits as each side is different. It's not cheap though.. cos they are imported from Japan =(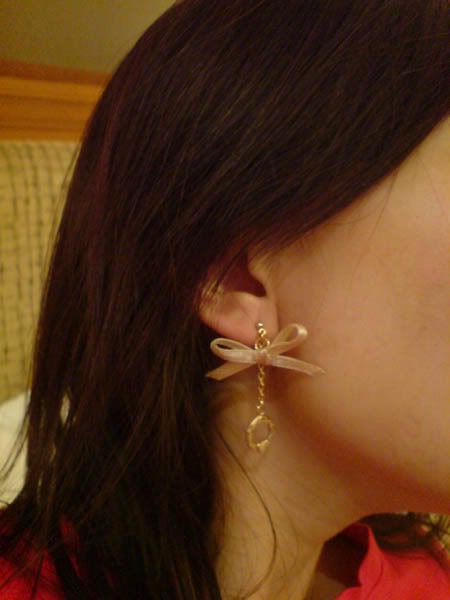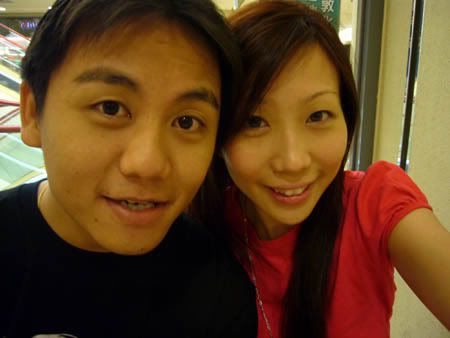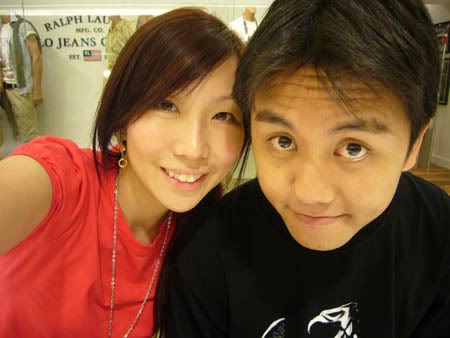 I wore the earrings on the spot hee hee
We had decided to go clubbing on the 3rd day to Luxy (a club that podders recommended). LUXY which stands for
LUXURY + SEXY
, wat a cool name~
Initially, we were scared that we couldnt find the place as we were not familiar. But after walking around Zhong Xiao area, I spotted LuxY!
It's beside california fitness in quite a run-down building. Dar was really skeptical and asked me..
"You sure fun or not? Looks like niteclub, very run-down leh"

I was pretty confident about podders recommendation.
They wont' go too wrong.

We went on to Xi Men Ding to meet Joco to collect Zoie, Josephine and my stamps. They ordered from her as well. We went to a cafe where there's loads of soft toys and swings. I thought it was a pretty interesting experience, to relive my very soft-toy-deprived childhood.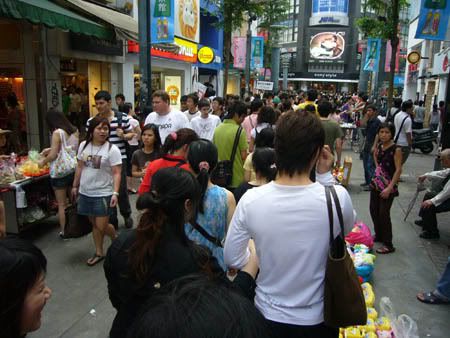 Xi Men Ding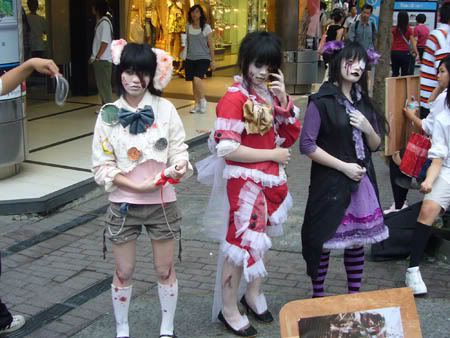 eeekksss! Kua Dio GUi!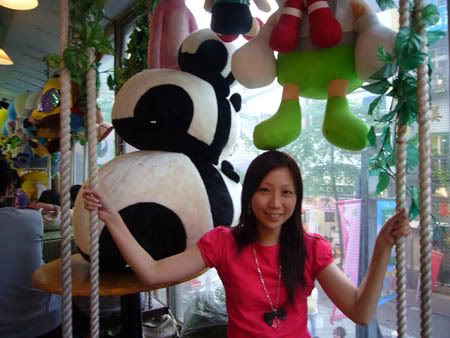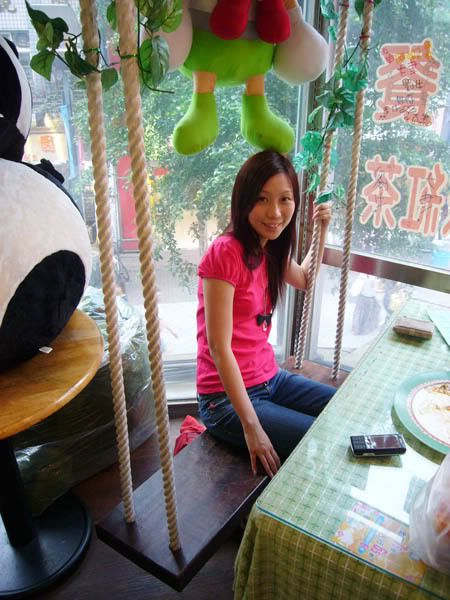 The food was really nice =D Compared to the trip with my mum, I ate and drank from roadside stalls more this time. Previously, my mum was scared that their water and ice are contaminated, and we didnt even touch a sip of cold water or their dessert. I couldnt care this time! Too hot! Took alot of 泡泡茶~ =)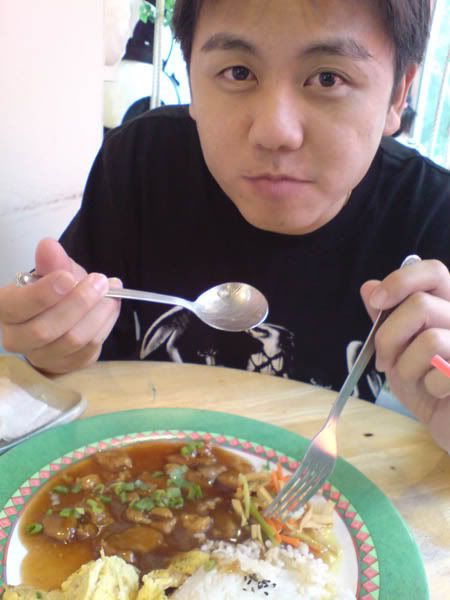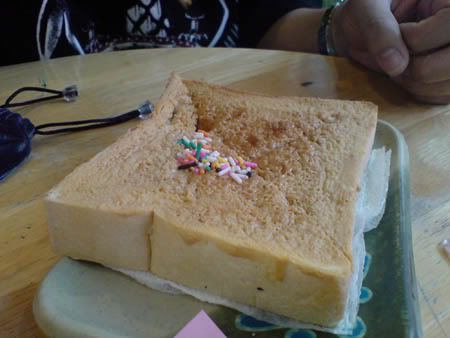 We ate 2 of this..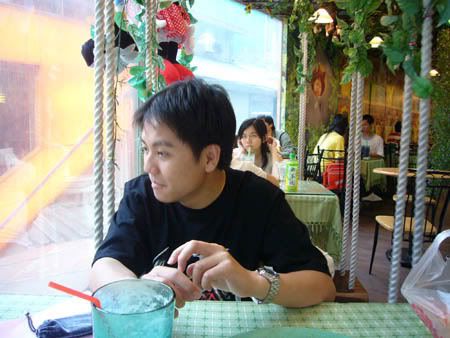 Darren's addicted to taking cool cool pictures..

Here's Joco, the gal behind all our stamps! =) we were both wearing pinku.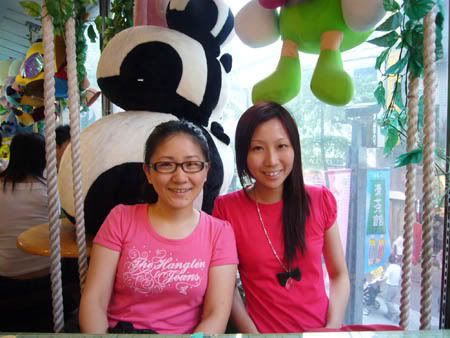 we saw xu huai yu too.. very blur i know..anyway, she quite poor thing.. her 签名会 like only about 50 people nia..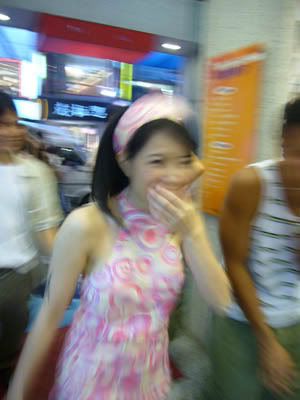 We went to Taipei 101 just to take pictures there.. Nope, we didnt spend sgd15 dollars to go up cos that money can buy clothes nor =__=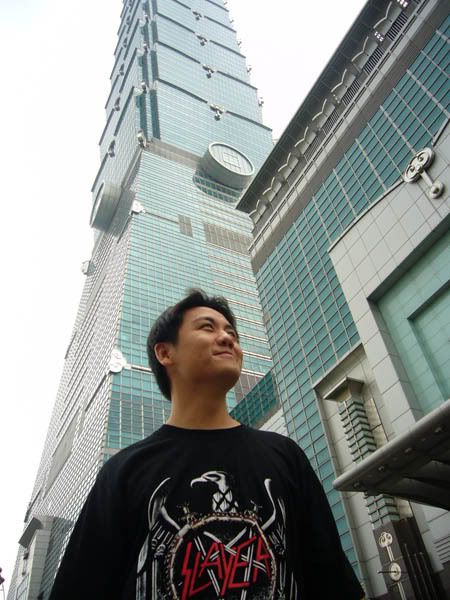 another cool pic

Night time... Pictures at Luxy.

It turned out to be great.

Luxy plays hip hop music and there's alot of Singaporeans. It's really cheap clubbing. Enter before 11pm and you only pay 15 dollars for 4 drinks. Even the group of people queueing in front of us are Singaporeans cause we saw their ICs. It's more like double O in singapore and the bartenders were really friendly. The interior is really luxurious but I feel the music was okay oni lah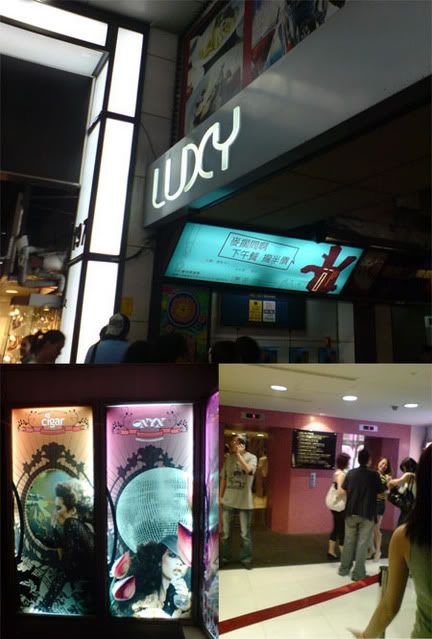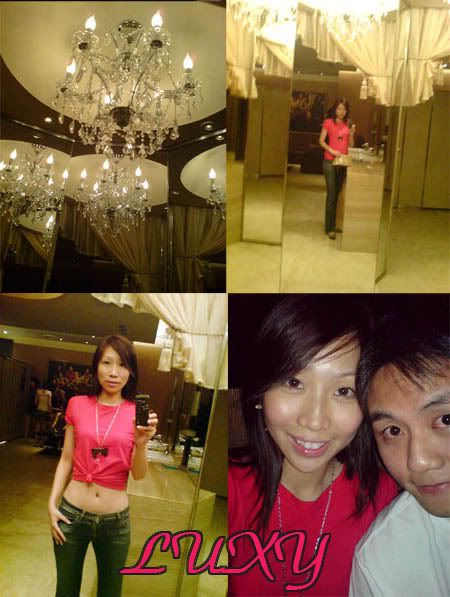 Thought i look pretty plain with just a tee.. so i tied my tee up!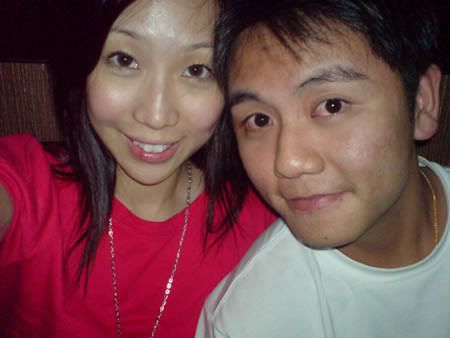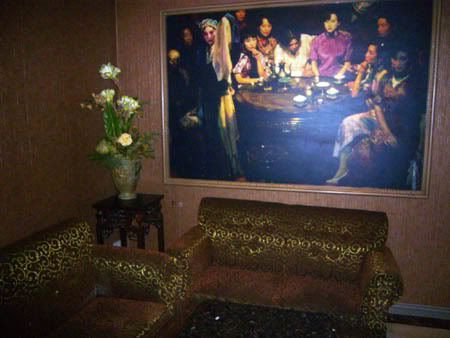 the restroom...

We enjoyed ourselves thoroughly as i have no curfew to keep to. Can lance in whatever way I want as it's not really the super crowded kind and most impotantly nobody knows us at all~ we were crazily dancing the night away..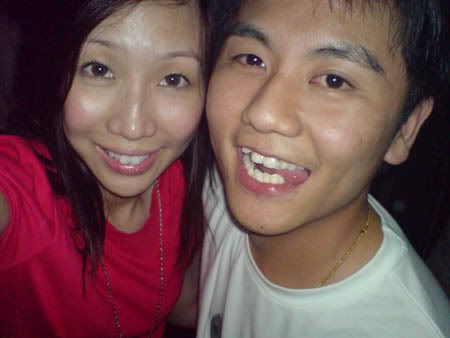 dar dar is so cute.. in this picture we took on the dancefloor =p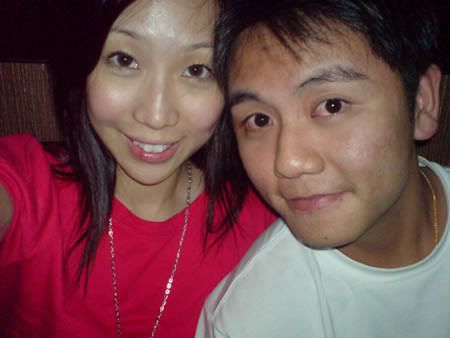 We danced till about 2am and went off in a taxi to get some supper. Preferred something light so we went to eat some nice hot porridge. =D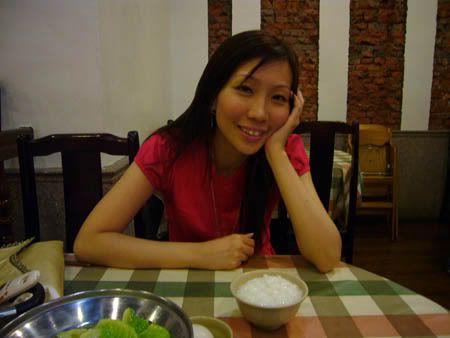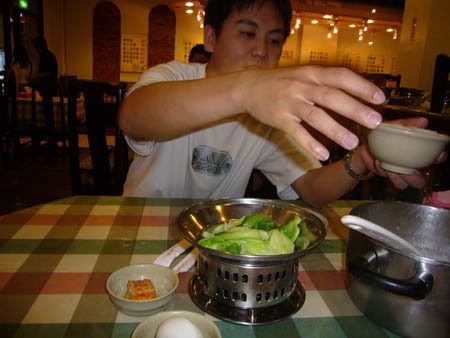 Yummiz.. we were famished.


End of a fun day.
Labels: Taipeiphotoshoot, Wedding
Kiyo 到此一游 @ 6:56 PM