Saturday, April 21, 2007
*~*~*~*~*~*~*~*~*~*~*~*~*~*~
oh, i have finally reached singapore this morning..
very sleep deprived.
was so so happy to come back this morning that i took particular effort to doll myself up so i can hug darren when I see him at the airport. miss him so much for the 5 days. And we managed to get on an earlier flight! lucky us... so i reached singapore at about 12.30pm.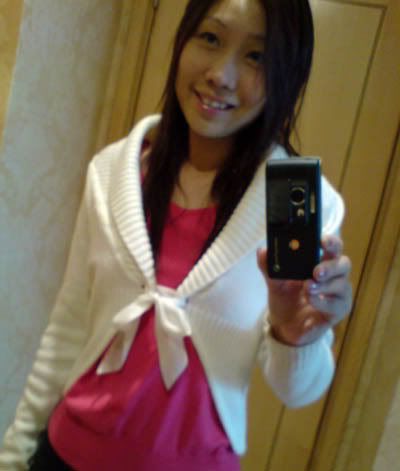 lurve my white cardi bought in seiyu.
the hotel room was really luxurious but a pity i couldnt enjoy or appreciate it. Didn't change rooms in the end cos nothing much happened the following nights, still couldnt sleep very well but i took some sleeping pills prescribed by the doctor so managed to sleep about 5-6 hours.
Still felt uncomfortable about the room but I just kept brainwashing myself that it's just my mind playing tricks, don't want to think too much about it, and covered the blanket over my head. ha! =___= Really cannot make it.
While i'm awake, most of the night was spent watching CNN on the virginia tech killing case.
Oh ya help fang to get only 1 bottle of mandi lulur. sorry gal, my suitcase was quite packed with things i bought for darren and my notes. keke =)
bought a pair of shoes too =p
thanks all for the concern! i'm glad i'm back!
Kiyo 到此一游 @ 10:45 PM