Thursday, April 26, 2007
*~*~*~*~*~*~*~*~*~*~*~*~*~*~
I'm proud to say that I just crossed the 3000 word mark for my essay!!!
total words to date is 3200, i deserve a rest, i deserve to blog!
YIPPPEEEE!!!
but i still have another 2000 more to go
-=____=-
and I only started 1 hour ago and wrote only 600 more words. Only 3 more days till deadline and I am just going to write what I can and submit even if i cant hit that 5000 word he specified in the question. I don't want to be a parrot and keep repeating myself!
~~~~~~~~~~~~~~~
Interesting stuff in Jakarta

Saw alot of things there.. as our hotel is one of the 5 star hotels in indonesia, the night we checked in was coincidentally the night of "ACADEMY AWARDS" for one of their television station. Many pretty and hot models and rich tai tais!!! Very very pretty and fair! They were all in bling bling costumes, anyway i oso dont know who they are but they are really BEAUTIFUL. The rich in Indonesia really dresses very exaggerating, with all the crystals and stuff.. Usually alot of angmo and rich people in Singapore prefer to wear bermudas.. over there, they just OPENLY flaunt their money and assets on their body.
Photos...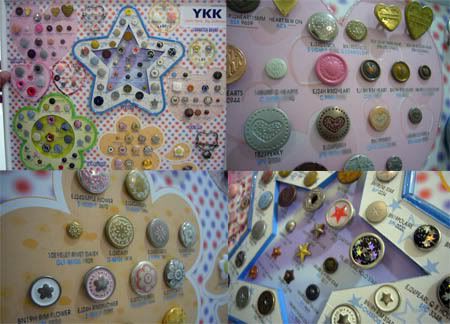 Nice buttons manufactured by our company. So sweet, how I wish i can bring them all home.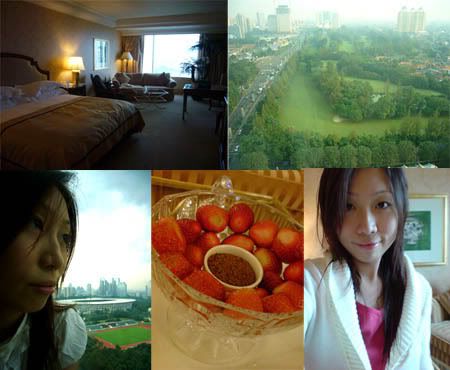 photos of my room, it oversees a mini golf course and a stadium too, in the middle of the city~
Funny stuff in Jakarta
They have this Blue Bird Group (which my colleague told me NOT to say in Hokkien)
=___=. They operate transportation, just like our Comfort taxis. And to my surprise, they actually have different names for different kinds of taxis.
SILVER BIRD is the name for slightly larger taxis
GOLDEN BIRD, yeah.. for EVEN larger taxis
they have bus services too!
guess what the name is? When I saw the bus, i seriously burst out laughing..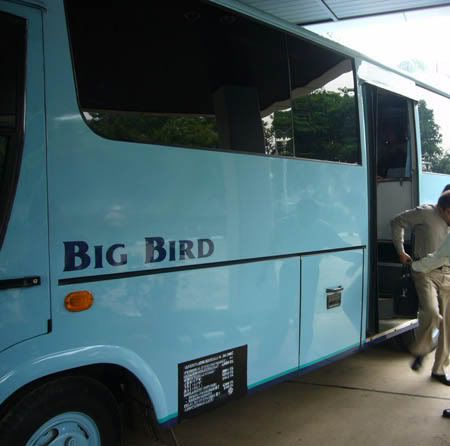 it's called the
BIG BIRD
.
=______=
Really a BIRD Corporation.
sorry if you dont share the same sense of humour as me. i find it farnie haha =p
maybe they have buses that are called BIGGER BIRD or BIGGEST BIRD hor...hee hee hee
~~~~~~~~~~~~
weekends were spent playing with the kids.
loads of fun =)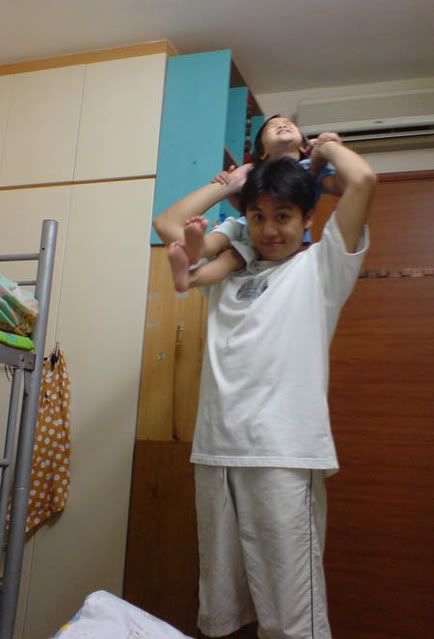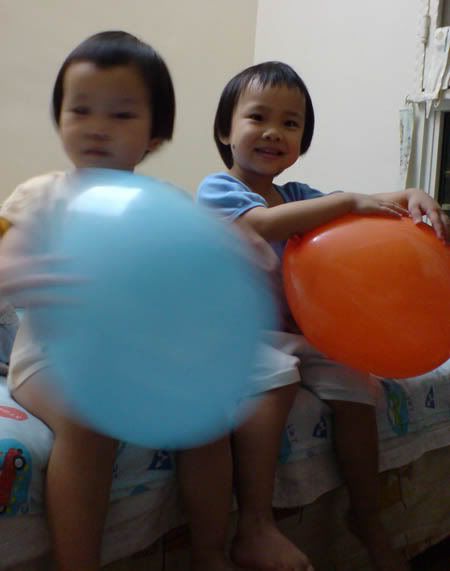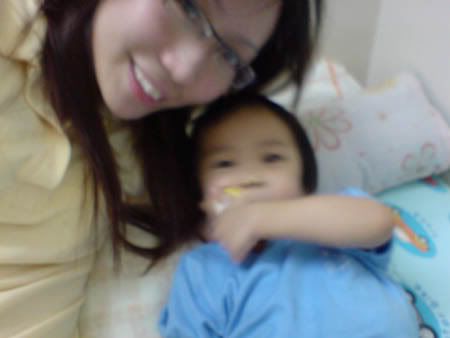 Kiyo 到此一游 @ 10:00 PM