Saturday, March 24, 2007
*~*~*~*~*~*~*~*~*~*~*~*~*~*~
oh.. i'm back from jakarta. At last have time to blog
One sentence to summarize my trip..
I hate the traffic but I love the scrubs!
it was a good experience, but it's also good to be back.
I thought it's gonna be just another business trip but it was FUN! okay not just the fun but interesting! Learnt and saw alot of things about my workplace and the company.
And suddenly it just felt like as if I just joined this company. My motivation and interest in the whole company, process and my work came alive again.
=D
Before i went, my poll was down but still kind friends sms me their suggestions or comments about our wedding website name.
THANKS a million!
Fulong had the same idea as Xin!
"Combination of both: sundayluvduet as sunday starts with

S-Shirlaine

& duet starts with D-Darren and luv starts with

L-

maybe your kids name..."
hahah..so fast think of kids liao.. keke LORRAINE? LYNETTE? or ah LIAN?
Of course there were criticisms as well (helpful ones of course.. =) thanks so much ), some were saying luvduet.com was a little commercialized, sounds like a chinese website with lyrics inside.
My sister who preferred luvduet said
"oursundaylove.. than monday to saturday how? no love arh??"
=___=
okay lah.. monday to saturday lust can? bleahzzz
Anyway, both of them are my favourites. I realized most of my female friends prefer the romantic one..
Okay.. back to my jakarta trip.
Although only a night, was really busy rushing to and fro from the different sales offices and factories.
Learnt alot of things from this trip, especially the products that my company is handling. They have an office that opens to visitors (including elementary school children) where people can experience various products of our companies. Really interesting! It's pretty amazing that such a small product can feed so many people. keke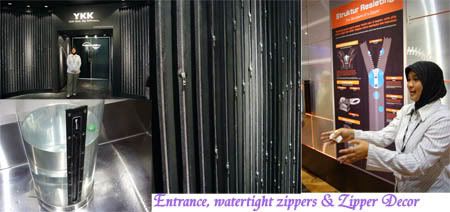 The watertight zippers are really cool.. no water leaks even when you press the metal part of the zipper.

zipper wall... before we enter into the fastening experience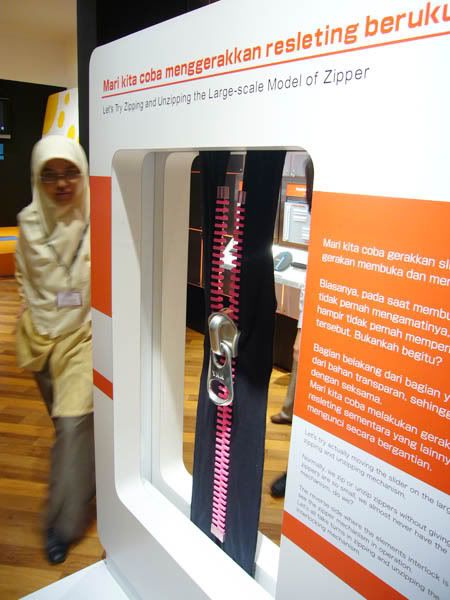 The GIANT ZIP!!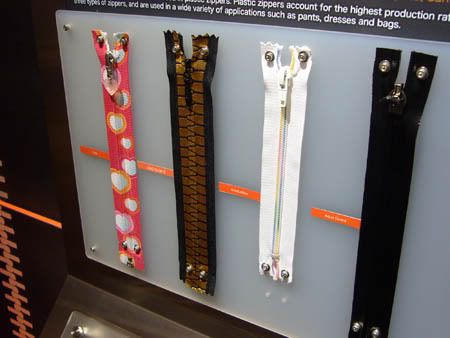 Cute zips can be made too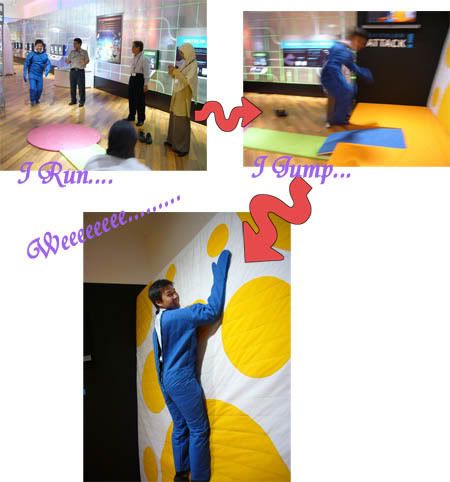 Quick-lon, which are commonly known as velcro... fun! i didnt try it.. too paiseh. =p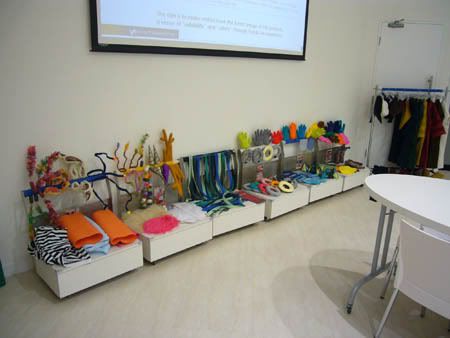 An area for the kids to express their creativity
The hotel was super luxurious too, which was a HUGE plus point. They even had a Ladies Floor and no men can stay on that floor. Yay, the men don't get it. I feel so safe.. hahah
I even had a mandi lulur done in the hotel spa.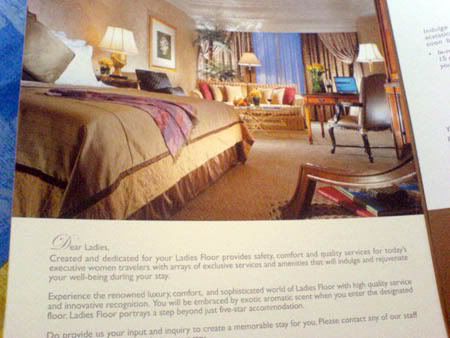 Company event tonite! bbq at my ceo's house.. fun fun fun =D I bet the house must be very atas =p
Kiyo 到此一游 @ 8:40 AM