Tuesday, March 06, 2007
*~*~*~*~*~*~*~*~*~*~*~*~*~*~
Justgown Fitting!
Went to justgown for a fitting for my ROM gown. My bridal studio do provide a short gown FOC but due to my venue, I seriously prefer something long, flowy and sweet! =D
Just gown is a homebase wedding and evening gown rental that started only in January 2007. Seriously her gowns are all imported and some are nicer than what my BS is offering. The owner is Jean and she's preparing for her wedding too. Really nice and friendly lady, she gave me alot of tips too on how to take care of my skin especially my back since the one i chosen is a bareback piece. If I have known her earlier, i would not have signed up for julia!
luckily darren drove his mum's car that day.. her house is in punggol keke
Jean is really nice and friendly and sort of "encouraged" me to take pictures hahah. She helped me take this one and I really like this alot but it doesn't look good on me..=( there are alot of details in front! It seems abit loose at the stomach area and just doesnt complement my body shape. Not well-endowed in the first place.. too bad..
*boo hooo hooo*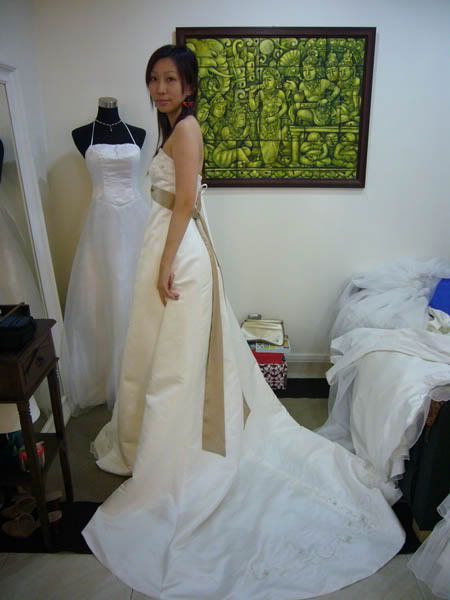 Lilac Dress!! The first impression I had on this dress was that the colour looks so orbiang! but strange enough, it kinda complement asian skins. It's a 2nd hand gown from The Wedding Present. Quite nice I feel heez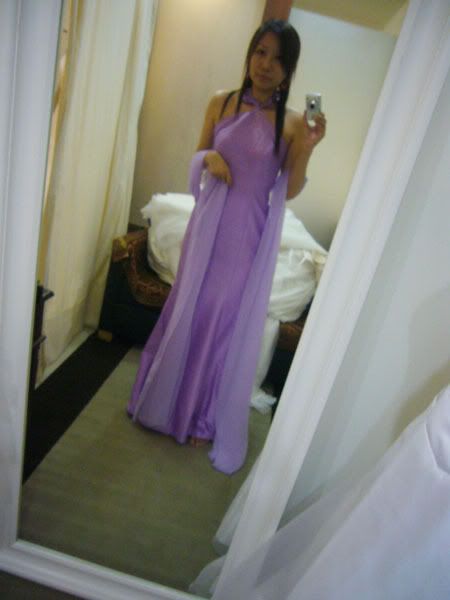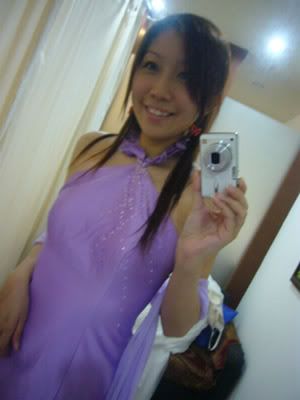 Tried the new york style too. It's mermaid cut and very chic and elegant with fine beading at shoulder. There's a slight train too but cant be seen in the picture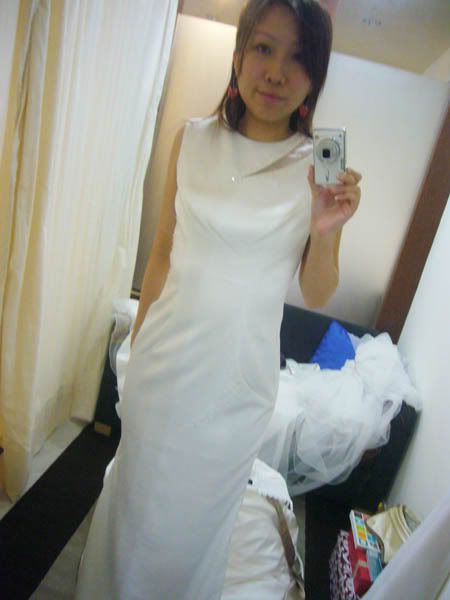 Here comes my favourite!!!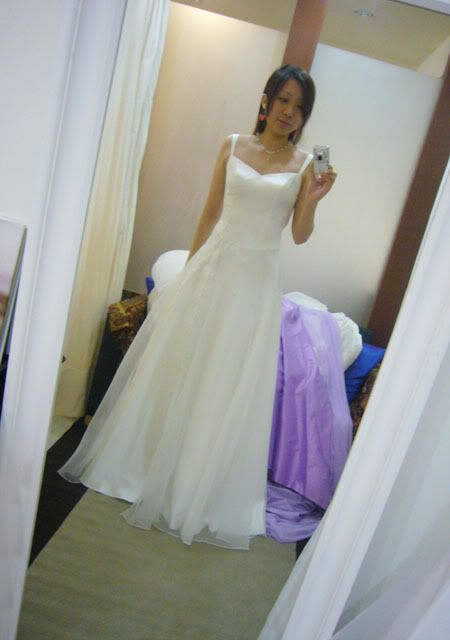 it's a simple and sweet gown with little beadings at the front portion. Esther was the first to comment that this looks nice when i showed her the webbie. That's why i decided to give it a try. =) Although it's kinda plain, i think the cutting complements my shape. After trying so many gowns, I came to realize that even if I choose the most intricate gown but it doesn't look good on me, oso no point! So looking for a gown that suits you is so so important.
The back looks like this. If I didnt spot any more nice gowns by April, this will be the ONE *grins*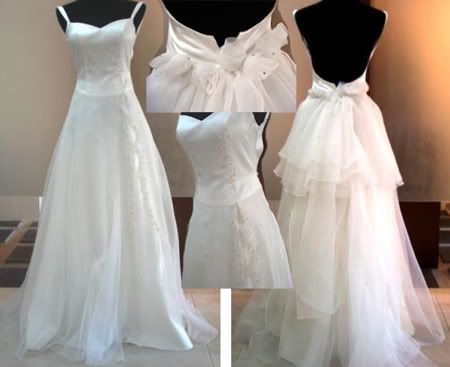 okay next..
Our bands!
We (I mean HE) finally decided which to get. He was deciding between SooKee band or Cartier band. Alot of difference horrr.. especially when I'm paying for his and he is paying for mine hahaha. okay kidding. =p
Our mix and match bands revealed!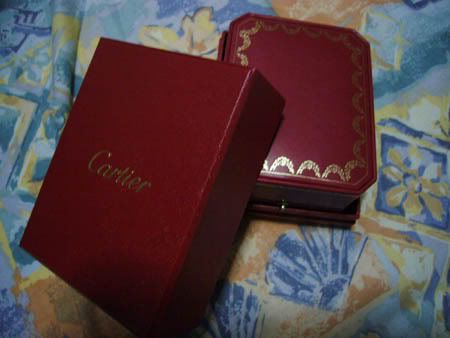 the cartier box.. the lady very nice, gave us free perfume etc haha..
I love the box.. look very atas.. we requested a box that can hold multiple rings so that my ring can go into the box too.. hee hee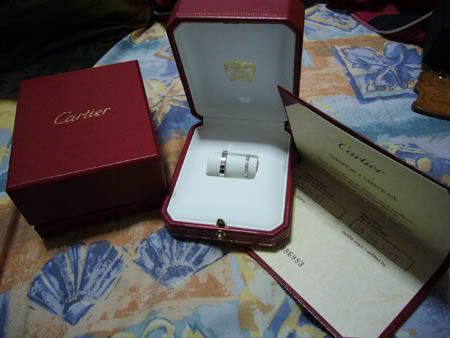 with the cert
our bands!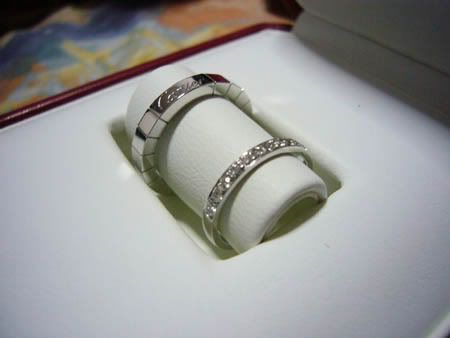 didn't make the wrong choice cos darren has been admiring his ring since and cant wait to wear it~ =__= cos he's a 101% vainpot too.
Labels: Wedding
Kiyo 到此一游 @ 11:15 PM