Monday, March 19, 2007
*~*~*~*~*~*~*~*~*~*~*~*~*~*~

It's gonna be a busy week

but let's blog about my weekend first.

Attended a company function (launch of soccer exchange for kids) on friday which was quite fun. It was a press conference for the event that my company is organizing. Saw some cute Japanese soccer players, but pity there wasnt any chance to take photos with them. Don't want to appear too.. you know what.. hee hee

Saturday we had a good time trying out....


SUITS!!

A fella Julia bride shared a good lobang with me about nice and affordable suits. It's tucked away in Peninsular Shopping Center on the 3rd level. May offers alternations too not just the length but the waist too...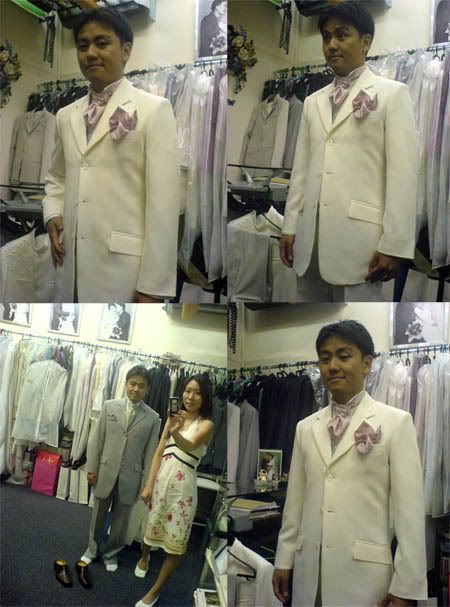 FWAH.. pink scarf and pinkie hanky hahahah
i rikkkeeeee

Sunday was attending the soccer exchange at a soccer field (haha..abut then). Of course the cute japanese soccer players, (including former J-league players!) were there but wat was cuter were those primary school kids dashing to kick at the ball. Some were so little that their socks covered 3/4 of their leg and their shorts covered the rest. keke Had fun too getting all excited although we were just standing at the side of the field cheering the young children. tee hee hee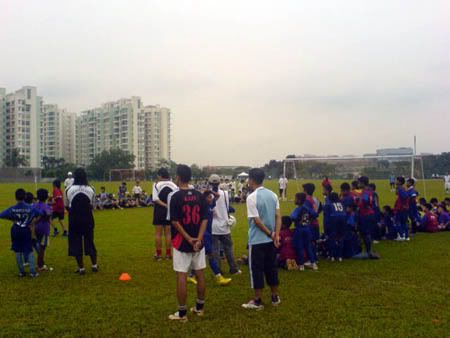 Okay enuff of Fun.
My schedule is packed to the brim this week. It's going to be in MADHOUSE operation mode and tomorrow i'm going to Jakarta for business trip.
of all places.. grr
Kiyo 到此一游 @ 10:06 PM