Tuesday, March 27, 2007
*~*~*~*~*~*~*~*~*~*~*~*~*~*~
Final touches for my Wedding Website.
The poll has ended.
The name is finally decided.
The votes are very close, with about 29 to 25 votes with oursundaylove.com leading.
Although the votes at my multiply site were few, sundaylove narrowly won by 2 votes too. It just shows how good the names are!
Thanks for all your comments!!! and thanks to Xin and Gerald too.. for their contributions!
So it's...
http://www.oursundaylove.com
More updates coming up after I collect all the photos of my bridesmaid and helpers. Meanwhile, please give us your blessings or leave a note in my guest book to let me know you visited! Look forward to them. =D
Email invitations will be sent out to those invited to my ROM and formal card invites will follow. Email/card invites will include the password to the online RSVP system so please do rsvp online to make my life easier! xie xie ni men =D
~~~~~~~~~~~~~~~~~~~~~~
Okay.. my weekend was really busy, we had a company BBQ at my CEO's apartment. It was very fun but really hot! We had loads of food including oysters and sambal stingray *slurp* but didn't eat the oysters as I doubt my stomach can take it.
Photos taken…
My female colleagues.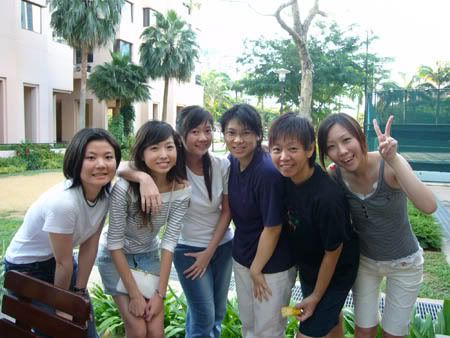 My pretty pretty assistant and receptionist. 2 years ago I was the youngest in my company, now … they RULE! Wahhaha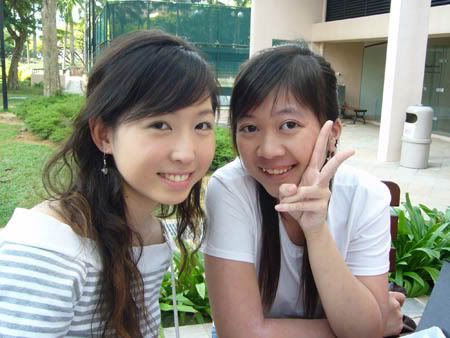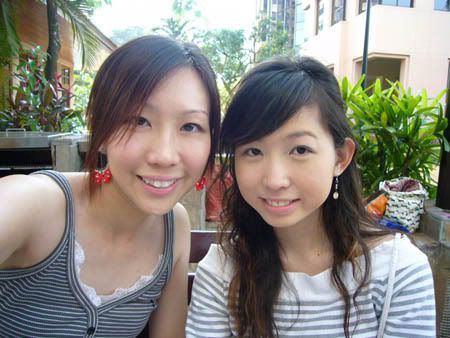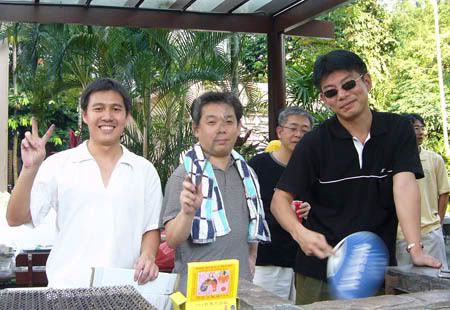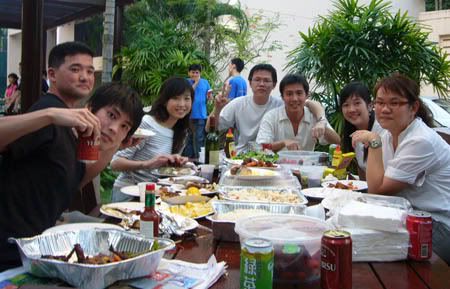 Tuesday
Made an appointment after my 1st fitting to try gowns again. Had a serious thought about it. If all my photoshoot gowns are bustiers, the photos may turn out to be a little boring. So I changed my mind!
Must rave about Sally, my coordinator as well. She's really accommodating even though this was the 2nd time I am gg to choose my gowns. I selected 2 out of 3 the 1st time round and said I have decided to take those 2 but I guess , being the "cannot-make-up-my-mind" Bridezilla, I changed my mind after trying more gowns. Believe me, this really made me feel like a princess, so this is it!
Cant take my eyes off the pic. It has a very nice long train with lace behind, looks very contemporary yet simple.
But I still prefer the front part, with a little gathers and the cutting made my waist look really small.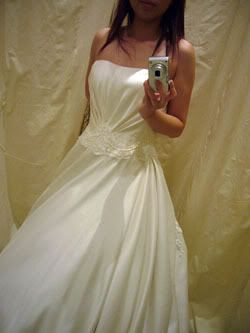 clearer picture in my multiply account, for my frens oni!
Thanks to Huiling and Cheryl for giving me a lot of precious comments!
The 2nd PS gown I chose is a full lace (spag strap), something different from the duchess satin ball gown I chose. It's sweeter and very lacy which I really adore.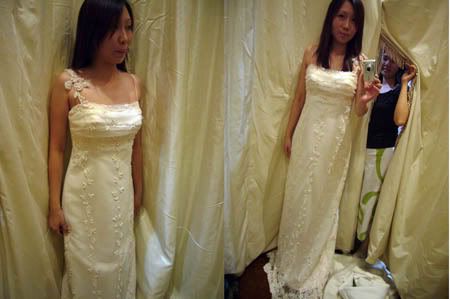 Last evening gown I chose is in the colour that I love...royal blue! it's pretty Low cut, i thought i couldnt carry it off since i'm really flat, but huiling and cheryl both gave me a thumbsup so i will be getting that. *beams* Cheryl tried that on and i posted her pic in multiply too.
Thanx thanx!
next is shopping for shoes this weekend.
Labels: Wedding
Kiyo 到此一游 @ 5:10 PM