Wednesday, February 28, 2007
*~*~*~*~*~*~*~*~*~*~*~*~*~*~
I'm slightly better.. that explains the blogging now..
had a great weekend, that explains why i was sick in the first place. haha ate too much! We had our 团拜 to Guocong's house and met up with alot of old friends from University. 团拜 is our routine geyao activity whereby each lunar new year, we will form a group and go around visiting. But this was the first year i joined =___=.. oopzz
Nice house guocong got at queenstown area. I thought the landscape was pretty good!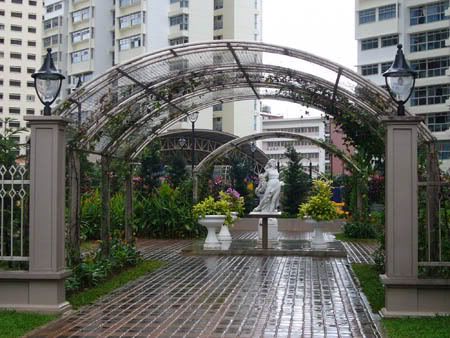 Cong lives on the 15th floor.. my future house will be 15th floor too..kinda scary when i stand near the window. Just not used to staying on high floors..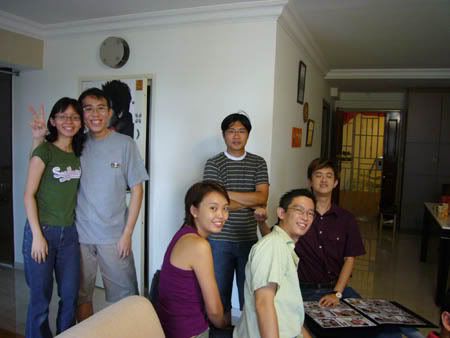 Had a fun time watching his wedding video and meeting uni fren's hubbies and wifey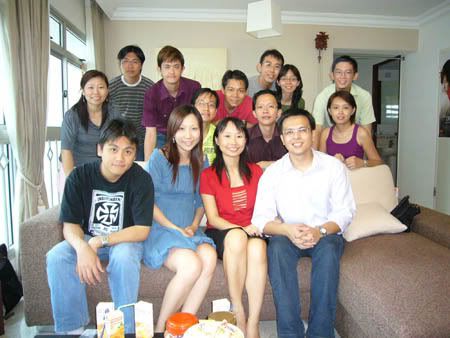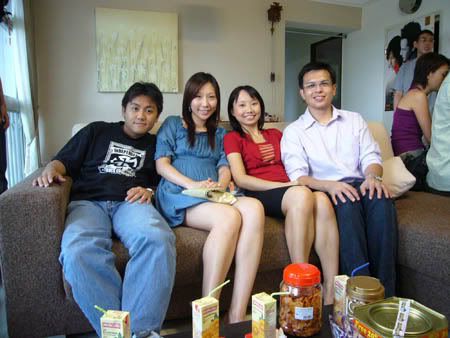 Darren, me, liyun and hubby
Sunday had a lovely dinner at the Soup Restaurant with Darren's friends celebrating Ken's birthday.
Yummiz... =D and karaoke after that!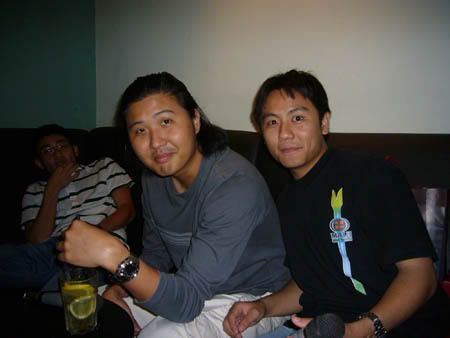 Monday & Tuesday we had a good CNY company lunch with lohei and ALOT of food..oh yah, not forgetting.. red wine during office hours.. ooopzz!
my big boss and colleague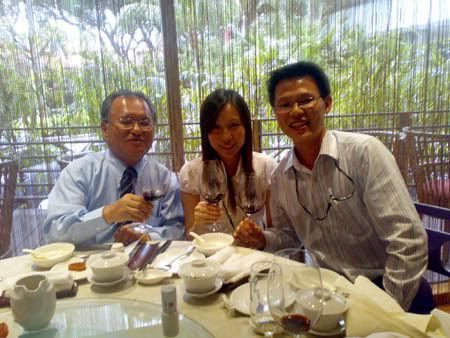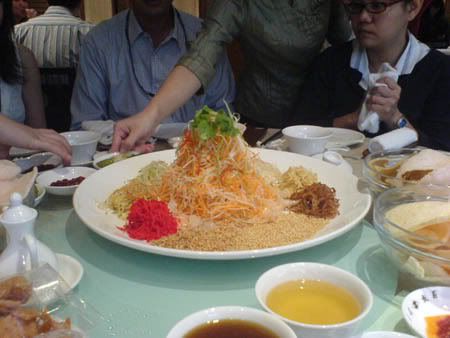 yummiz yu sheng for 2 days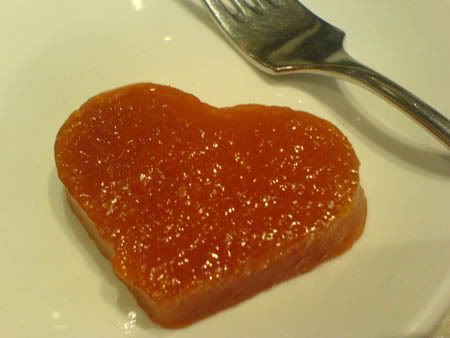 nian gao in heart shape
Saturday morning is the time to source out my ROM gown. Although the bridal studio provides one FOC, I believe it's good to have some backup and a long gown since my ROM location has high ceilings. Hopefully the gowns at justgowns.biz is as good as their pictures!
Excited!
Kiyo 到此一游 @ 9:55 PM