Wednesday, February 07, 2007
*~*~*~*~*~*~*~*~*~*~*~*~*~*~
Had dinner with Rachel and a nice dinner and window shopping session too.
ooopzzz
I confess.
Bought a Forever21 top and a lipstick from Chanel.
Their new lipshine is greatz! Simply lurve the colour, when used together with their famous lip gloss, it gives galz the perfect pout. It's exactly the same colour as the model is wearing and suits fair-skinned people. Worth every penny spent. =D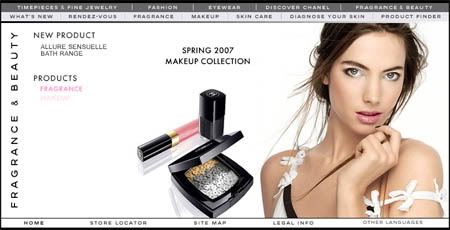 We went around dress shopping but didnt find what we like. Rachel prefer short dresses but didnt see anything she fancy as well. I believe it's near the CNY, that's why the boutiques are displaying ranges that are for SALE. Maybe after CNY, the selection will be better.
One dress caught my eye and I kinda like it. But it comes with a hefty price tag of 499 bucks, don't think I will be getting it though. Lurve the Champagne colour belt!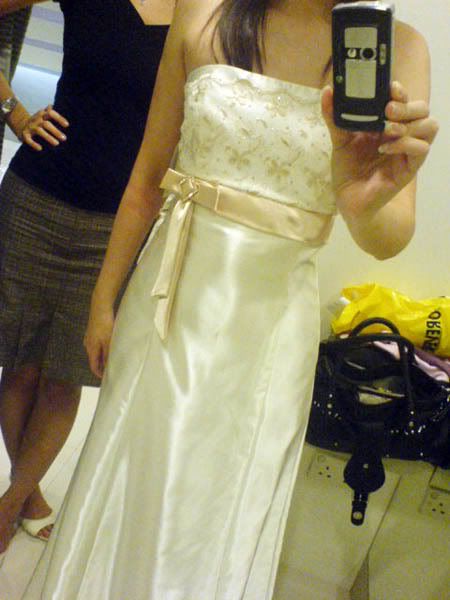 yah. that's rachel standing behind me helping me to tighten the gown. Very loose!
Found the exact same one online just now, same brand too but only US$169. After conversion, it's so so much cheaper.
I really hope CNY is coming.
I seriously thought it is NEXT WEEK.. still dazing I guess. There's still one full week ahead before we break for our holidays and continue our ritual gorging of
bak kuas
,
pineapple tarts
and not to forget the
mahjong sessions
hee hee.
yeah.. LOOK at other people play mahjong hahhahah.
(i don't know how to play except to pong4 and gang4) .
=( My last year in taking ang pow liaozz.. must 狠狠给他拜一下年
2 more dayssss to go. Enjoy people.. =)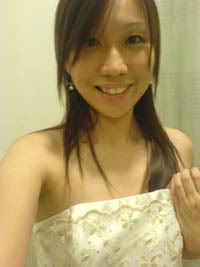 Labels: Wedding
Kiyo 到此一游 @ 9:12 PM