Sunday, February 11, 2007
*~*~*~*~*~*~*~*~*~*~*~*~*~*~
Cupcakies..! =D
Had fun yesterday.
It was my 2nd handson baking class for cupcakes. I must say it is more interesting than the first one because this round tested a little on our creativity and we could decorate the cupcake anyway we liked according to the Chinese New Year theme and Valentine's Day theme which is just round the corner.
End results were : COLOURFUL decorations all good to be eaten!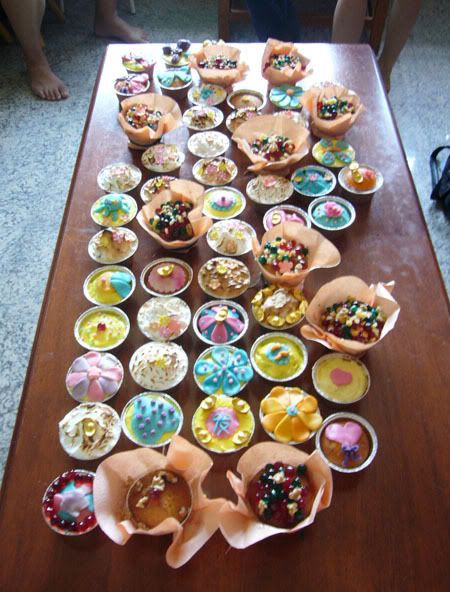 Was rather surprised that our class had 2 guys (boys in fact).. cos usually only girls love baking.. BUTTttt they have plenty of creativity too and made the class very lively with their crappy comments. hee heezz.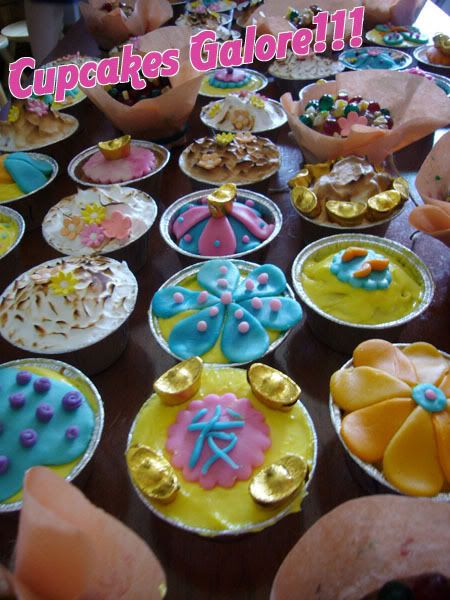 Colourful cuppies.. =D 2 of my creations are inside..
guess which one!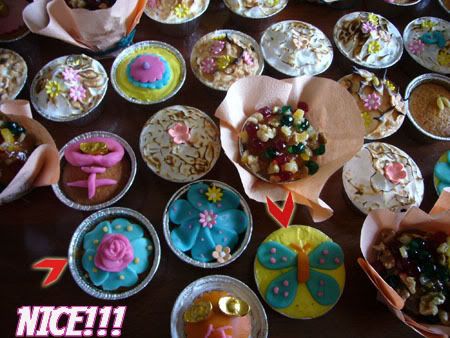 I lurveee the butterfly and rose.. really creative!
Some of the amazing creations by other course-mates.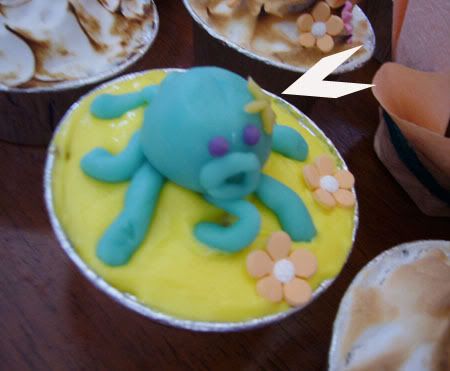 I like that star fish on the sotong's head.. whahah CUTE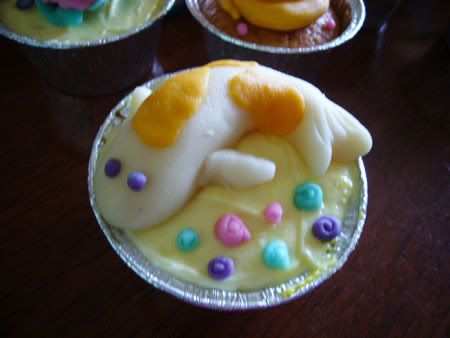 why i didnt think of this.. hmmm.. nice =) Oh yah..those are almond paste and can be moulded into any shape because its texture is like plasticine. I hope the taste wont be too sweet.
my humble cuppies......
.....
.....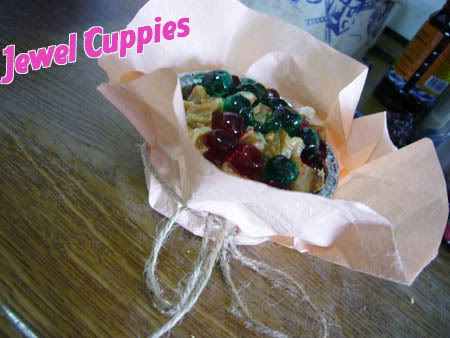 For Valentine's Day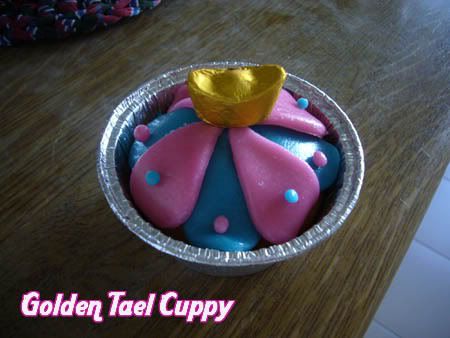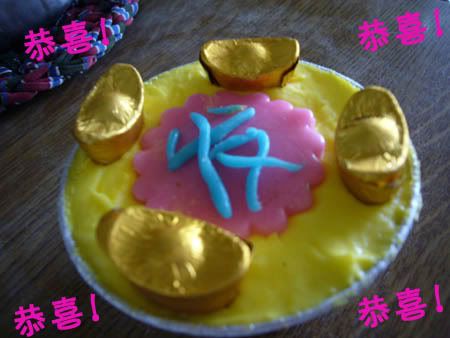 yeah.. chinese new year must "发发发"! very CHEENA CHIONG. =___=
I swear that my hands zun3 (shivered) when I was doing the FA word. stress..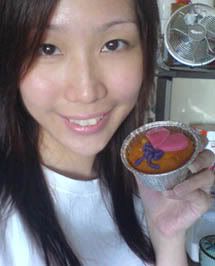 Decided to redecorate my V day cuppies when I was home.. used some white choco flakes and silver balls.. hee hee
Hokay.. not very spectacular..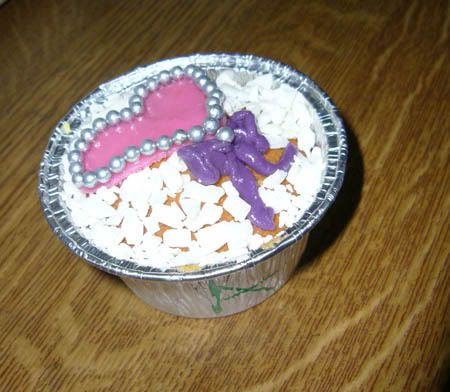 All of them... the brown one isn't burnt okay.. it's made that way!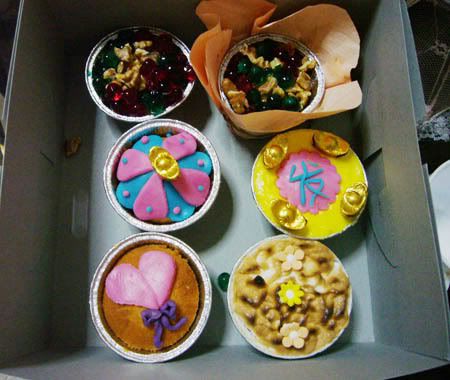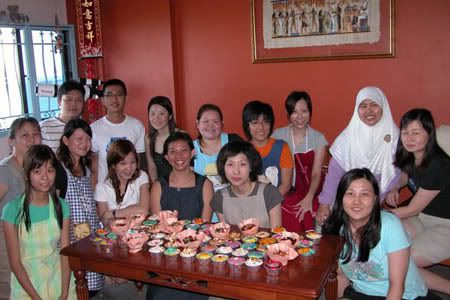 Group photo =)
I now know why my neck has this breaking pain. Must be from the constant bending down of my head to decorate the 6 cuppies. I cant even lower my head now. =(
But still happie, looking at those cuppies gives me a sense of satisfaction.
Going to the gym now! Time to work out that tummie.
tatazzz folks and take care.!!
Labels: Food and Events
Kiyo 到此一游 @ 7:52 AM