Monday, January 29, 2007
*~*~*~*~*~*~*~*~*~*~*~*~*~*~
Went venue hunting yesterday.
Made an appointment with Quek Peng to see the set up at Raffles Town Club. It has a victorian inspired private lounge for 30 pax which is really cosy...hee hee.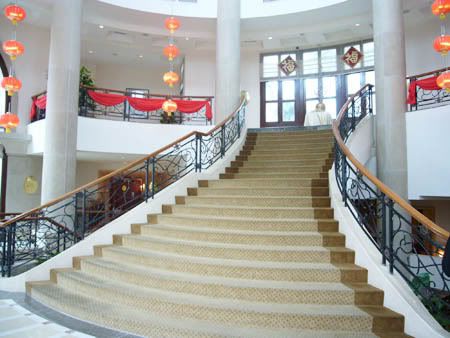 Their grand entrance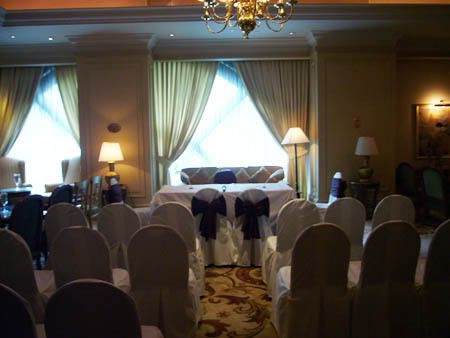 it's only 1/2 setup. There should be flower centerpieces on the table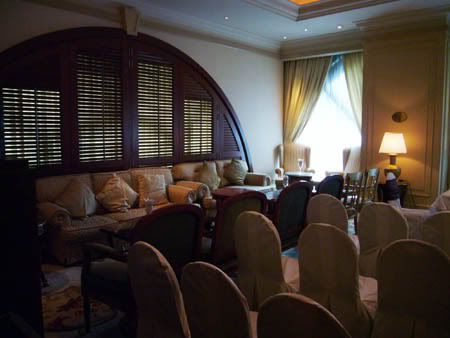 The only downside..
It's kinda inaccessible by public transport (besides taxi). =( haizz.. Sometimes it's difficult to have the best of both worlds. OR the best of ALL WORLDS.
AI PI, AI QI,
still must near MRTEEE...
=____=
Next stop.
Halia at botanic gardens. Heard alot of good reviews of the perfect ambience there. BUTTTTttt... we never got to it. It was just too far... We reached botanic gardens slightly before lunchtime and then we realized that we have to walk about 15 mins from the main entrance just to dine in the greenery.
15 mins!!!
Anyway, it looks like this below.
I admit that I'm the lazy one, so I called the coordinator and cancelled my appointment
on the spot
. =p Cannot expect my guests to walk when I don't even want to walk that distance.
We decided not to go fort canning as well. Decisions are easy to make for us.
Locations that require EXCESSIVE walking are OUT.
*~*~*~*~*~*~*~*~*~*~*~*~*~*~
Sunday
Went to Gym and had a good workout.
Went singing with ppm, zen, stella and some others at partyworld after that. Fun as I havnt seen them for quite some time. After that went to Sakae for dinner. We had a pretty bad encounter there, kinda bad service. tsk tsk tsk...
Photos with ppm and la-la. Update another time!
Sunday was a retro day.. thanks to my sister, i found this retro pinafore skirt at
http://myspringfling.livejournal.com
.Think it will look pretty retro if teamed up with a white lace blouse and tight leggings.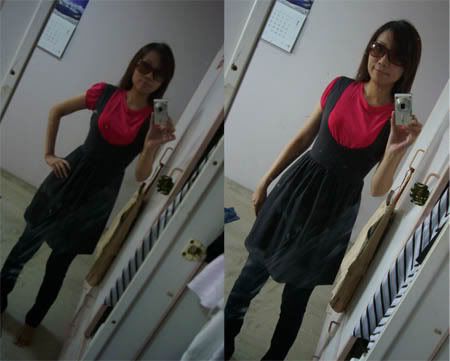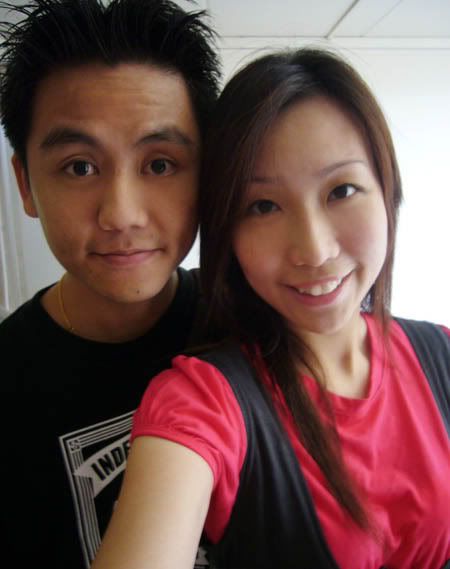 ending with a photo of both of us... darren decided to style his hair upwards for a change ha! Now he looks taller than me.. buahhahahhah
oooopppppzzz
=___=
Labels: Wedding
Kiyo 到此一游 @ 11:05 PM