Saturday, January 27, 2007
*~*~*~*~*~*~*~*~*~*~*~*~*~*~
THURSDAY
I dreamt of Rain yesterday…
No joke.
Not the Rain the
tee gong
brings.. but the Rain that comes from Korea and young females that went crazy about.
I was his assistant in that dream, helping him arrange his schedules and carry his bag =___=
Dreams are weird stuff.
Worse was that I spoke to him in Japanese and he understood me perfectly. Or Maybe he really understands Japanese in the first place.
Think it must be the reports and magazine spreads I have seen all these weeks that made me have this 'nice' encounter…=p
~~~~~~~~~~~~~
It's the weekends again!
Going to get rather busy today.. hmm.. let's see, where are we going today...
We will be going to various locations to check out the venue for our ROM in 2007. My future MIL (mum in law) has already picked a date for us from the geomancer for our actual day wedding in 2008. =)
Yah, guess there wont be any surprise element in the proposal but with ring or not, you still love your guy yah. =D As long as my guy loves me for who I am, i guess i will love him for who he is too (the perfect unromantic =( ). Of course every woman (including myself) won't deny the fact that diamonds are indeed a girl's best friend and flowers too, a girl's
NEXT
best friend..hahaha. Something is up his sleeves... hmmm.. i can sense that. =p keke, hopefully it will be a good memory for both of us. That's all I am asking for.
Signed up for a bridal package at Julia Wedding News. My sis and cousin used them and had good reviews for their gowns and service. They offered us a package we couldnt really resist and we skipped the rest of bridal boutique shopping and chose that! (after much negotiation of course)
There will be alot of preparations to start from now on cos the date is kinda drawing near and there are plenty of things to finalize.
First, to source for an ROM venue.
HEADACHE.
I have alot of ideas but my budget constraints me. So, i am finding a decent and not so expensive place to hold a cosy and intimate reception.
I loveeeee this place!!! It's not a church but an auditorium at Singapore Art Museum at Bras Basah Road. Very chapel like with chandeliers and all.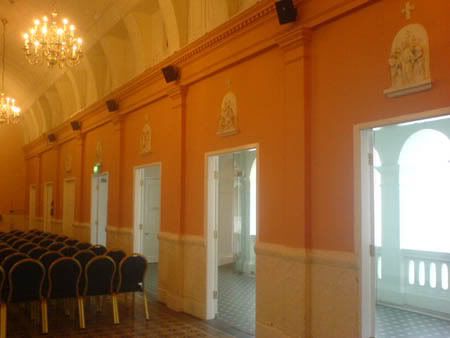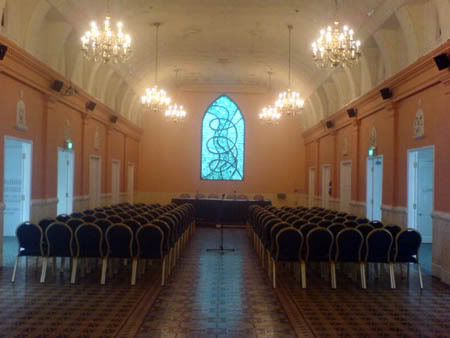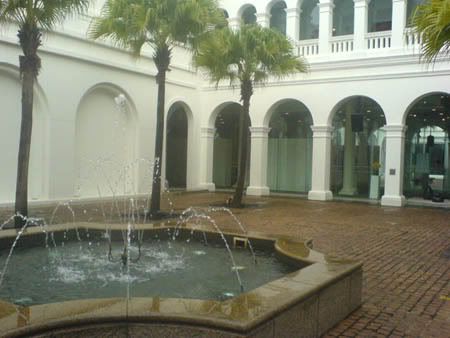 Perfect garden theme that won't blow a hole in your pocket. But the weather is an issue. tsk.
Looking at other venues later
-Raffles Town Club
-Halia at Botanic Gardens
-Poppi at Fort Canning Club
Any good suggestions? =D
Enjoy the weekends!
Kiyo 到此一游 @ 9:30 AM