Saturday, December 02, 2006
*~*~*~*~*~*~*~*~*~*~*~*~*~*~
What's in for the weekend before my exams
1) Swingle Singers concert on Saturday!
Really looking forward to more acapella and tap dancing =)
2) Deciding which flat to choose for The Premiere at Tampines
There's still quite a number left, we have a chance after all =)
3) Making dessert for the kids and Darren
chocolate coated banana with roasted peanuts!!
4) Warehouse sale for Tefal and Moulinex
I want to get my electric oven!
5) Finish the 我的野蛮奶奶 drama on youtube
even mummy is addicted
Did anybody mention studying?
yes yes, i will =D
Taken 4 days of leave to prepare for it.
just let me enjoy the wkend for.... a while. heez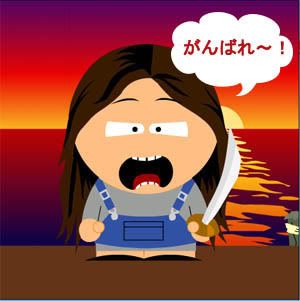 Kiyo 到此一游 @ 9:44 AM