Saturday, December 23, 2006
*~*~*~*~*~*~*~*~*~*~*~*~*~*~
Went to the Creative Warehouse Sale~


Took 1/2 day leave especially to go there! But there wasnt really great bargains for new models unless you are buying a pair or you are a student.

Anyway, I tried my luck at the $10 and $50 Sure-win mystery dip and I got a Creative Mp3 player! Okay.. it's refurbished but then it has 20Gb of memory and no external scratches whatsoever, although the technology may be donkey years ago.

It works fine too! So, it's really worth the GOH CHUP KOR I must say.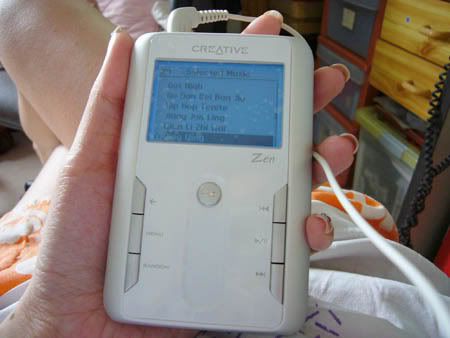 It's kinda big but feel really sturdy.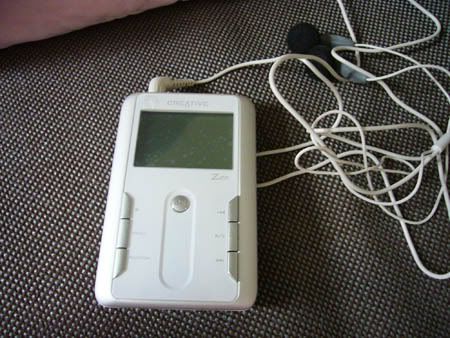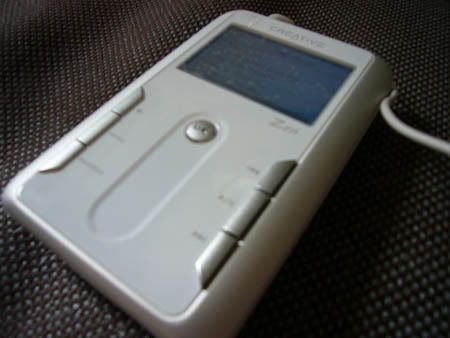 That strip thingy in the center is a touchpad.

For the 10 bucks lucky dip, I got headphones for that.. kinda cool. =p
They will be opened till XMas day!

On the way back, my itchy legs told me to follow a crowd of 5 to 6 people to take the shortcut route to the MRT station.

It was the biggest mistake in my whole life.

There wasn't any proper pavement, just mud walks.. so it gets muddier as it goes and my shoes and feet were so dirty!! Luckily for me I didnt fell, one of the girls walking with me fell and her jeans were stained with mud..

There was this guy who kept looking back towards our direction to make sure that everybody is fine and still skipping over long kangs and waddling through the mud.

yuckyzz. =(
really bad experience.

Haizz..This will teach me not to be lazy and take shortcuts.

The whole group went to Sakura to have buffet dinner. Fulong left us last minute cos he's not feeling well...hope he's feeling better now.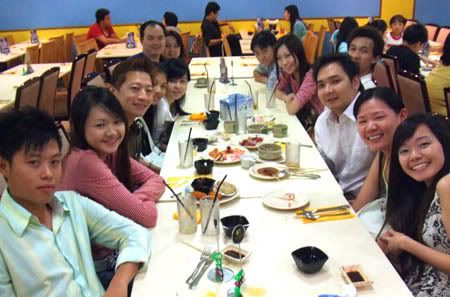 It was good and fun catching up with all of your lives. =D Been some time since I last saw some of them, like jes and darric and met his wife for the first time =)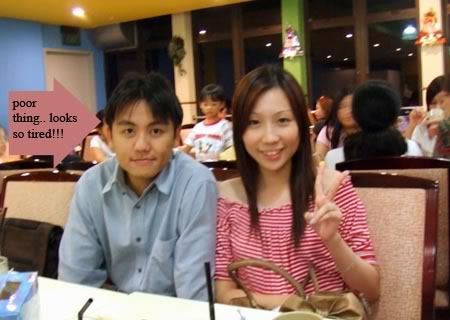 Me, ppm and josh (with his new hairdo, swee la) with our year inscribed on table tags.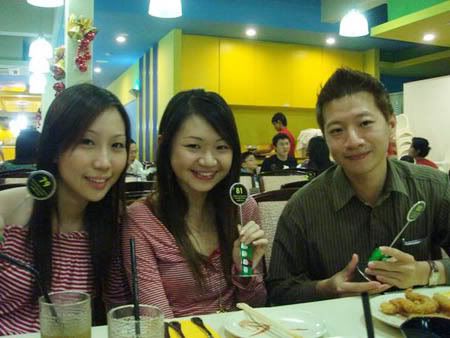 For more photos of Zen's belated birthday surprise, visit lala's or ppm's blog. =)

We watched DeathNote 2 after the dinner! With Zen, Ivan and Jeffrey for movies and gerald even came along to drive us there. A pity he cant watch with us cos he wants to watch with his gf. Really sweet of him, yah.. haha.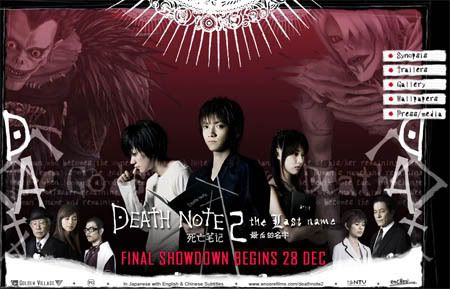 And you all know what, the screen went blank during the show!!

Not exactly 1/2 way though, there were still about 20 mins left when the screen just went blank and the lights came on. We were speculating what has happened...

Maybe the technician upstairs oso kena killed by DeathNote haha =___=

......

And it turned out that their PROJECTOR BROKE DOWN....

This is the first time I watch movie, there's this intermittent toilet break of 10 mins so that they can change the projector.

ライト (Light)really looks abit fatter than what he appears in the poster. Guess either the lightings or photoshop made his face look slightly more towards what was in the manga. I won't reveal any details here anymore =). Anyway it's such a nice movie that I don't mind watching it again!!!

Today shall be the day that I get MY christmas pressie. =D
From Myself and from Darren.
Have some budget to spend for the year end!!


Merry

Christmas

!!

in

advance

!!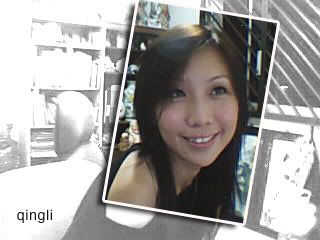 Lurve this photo.. =) yeah.. qingli, my chinese name
Kiyo 到此一游 @ 5:37 PM