Monday, December 25, 2006
*~*~*~*~*~*~*~*~*~*~*~*~*~*~
We went shopping for presents, bought him another polo T shirt and made him a photo card using our picture we took at the Christmas Tree in Takashimaya. Lurve the background the xmas tree lights brought. Makes a PUrrfect backdrop! It's prettie! Printed it out and it's in his wallet now. =p
Larger version...
Pressies from Me to Myself
My Spree-ing mood is back! joined a spree from Ladies First forum and ordered myself this. Bought another white top at Far East too. Very white xmas this year =D Still need another pair of shoes...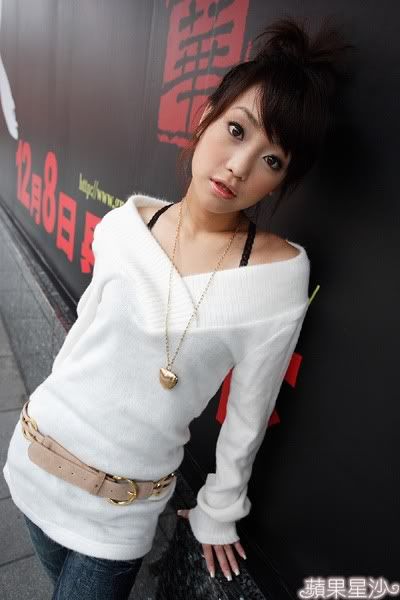 Pressies from Darren to Myself
A black bag for work, love it dearly.. =)
Nothing much was on Xmas eve as we feel everywhere will be crowded and expensive as well. Liren organized a Potluck session at his house and we
cooked
erhem
bought
Bee Hoon! Okay, I admit, we are just too lazy to cook. It was a really rainy day and nice weather to sleep. haha Cannot fool them that it was cooked by Darren cos it's real darn obvious that it's bought from the kopitiam with the name of the stall on the plastic bag =___=
There were a lot of food, cos some of his friends didnt turn up, they played a game called
in-between
and tried to forfeit the person who lost to eat those left overs. I didn't play cos I was on the verge of vomitting out MORE sotong balls.
and we have like one tub of untouched beehoon somewhere.. on the floor..
Bet they must ate enough sotong balls till next year. There were a heap of them!
Thanx for organizing =)
Xmas Day
Spa with mummy on xmas morningz!
Went to the grassroot club to relax and enjoy a session of steam bath, jaccuzi and good food. Darren came to join after that for some shopping as well.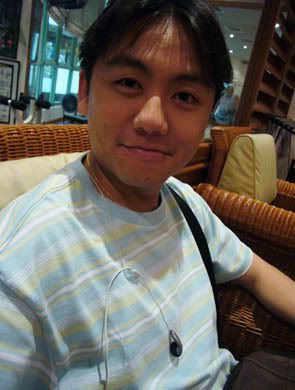 he's wearing a new Tee todae.. wat a surprise hahah
Which day can be a better day to laze? hee hee
~~~~~~~~~~~~~~~~~~~~~
Just received an sms that Xin has given birth! on the morning of Xmas day.
Congratzz!!
welcome to our world, Freya.
You will be showered by alot of love from your mummy, daddy and your mummy's friend (ME!!) as well!
I am excited to meet Freya, her baby.
Visiting her tomorrow at the hospital!!
Kiyo 到此一游 @ 10:40 AM