Sunday, December 31, 2006
*~*~*~*~*~*~*~*~*~*~*~*~*~*~
Last day of the year
I went to the gym.
Decided to be hardworking for the
LAST
time in THIS year whahahah.
and wat's my new year resolution, i will do MORE body combat. It's a stress reliever and it really tones my arms...i must i must!!
The start of the long hols.. so hmmm.. what did i do on the 2nd last day of the year which was yesterday. Didnt do much, had a dvd marathon with darren at my house and we went to get some donuts. YESH!!! DO-NUuuuTS!!!
Just crazy over donuts.. Read on Urban issue that there's this new donut factory at raffles city so we decided to check it out.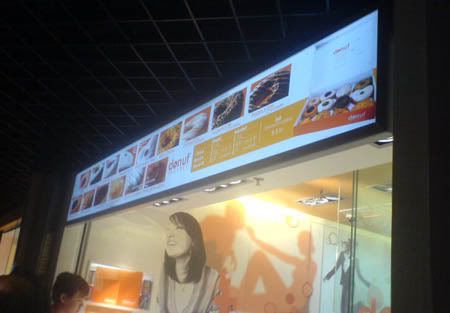 They have over 10 flavours to choose from and I waited for 20 mins for them horkay
=____=
and we bought a box of 12.
=____=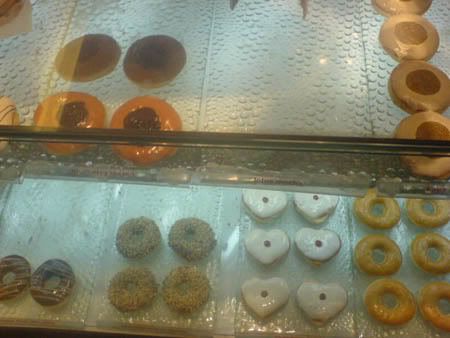 cannot imagine we waited there for so long, but the cravings for sweet stuff were too great to resist (thanks to dar dar for being patient=p). Since we waited for so long, there's no justification to buy just ONE right? or TWO? haha anyway we bought alot more so his family could enjoy them. They lurve it too, especially the dark choco one..
Yummizz..Strawberry white chocolate is good.. Dark chocolate filling is good too..
Pure Sin-ful food to indulge for the final time....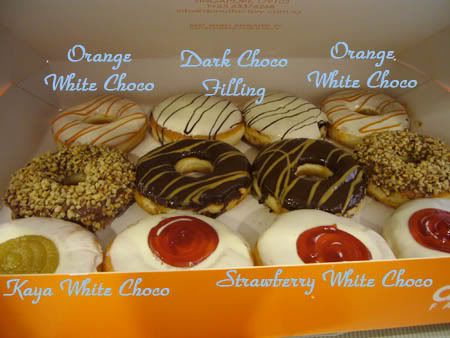 in 2006. bleahz =p
Year 2006 as it flashes pass my eyes....
| View Show | Create Your Own
Alot of major happenings for me this year..
Quit Dancing
,
Darren came back
,
Took up a HR course
,
Learn to bake
(with not much of a success),
Bought a flat
,
attended alot of sweet weddings of friends
...it has been well for me(very thankful.. =)), hope all my frens will have a good year ahead as well. =D
a joyous and smooth sailing new year to all!!
ok, i'm posting this cos i like wat's she holding yeah.. more sweet happenings in the brand new year for everyone.
cheers!!! =D
Labels: Celebrations, Food and Events
Kiyo 到此一游 @ 1:05 PM