Monday, December 04, 2006
*~*~*~*~*~*~*~*~*~*~*~*~*~*~
Time has to be set aside.... for
Dessert!!
tried making some chocolate coated banana with roasted peanuts on sunday *grins*
Ate one at esplanade and it cost my $1.50 for a tiny piece and I thought, i should just make it myself!! n save some monies.. heez
It's very easy peasy.
*if I can say it's easy, IT IS!*
Ingredients :
Banana, chopped peanuts, dark chocolate (bought at Sun lik), butter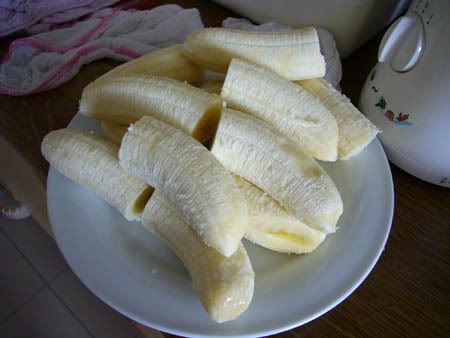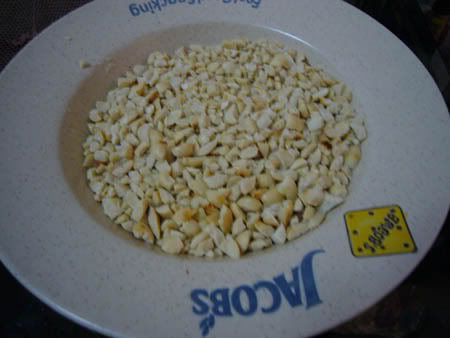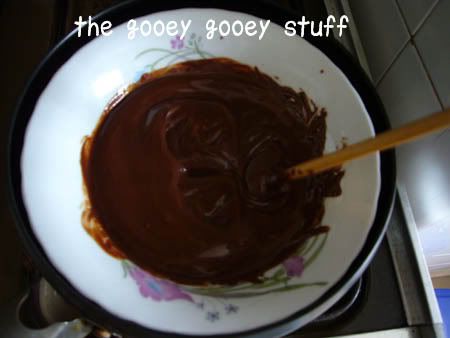 1. Prepare a pot of water
2. Melt the chocolate in a bowl inside that pot of water, stir constantly
3. Stick the cut bananas into the skewers
4. Dip bananas into chocolate
5. Roll over chopped peanuts
6. Freeze it for 2 hours and serve!
voila~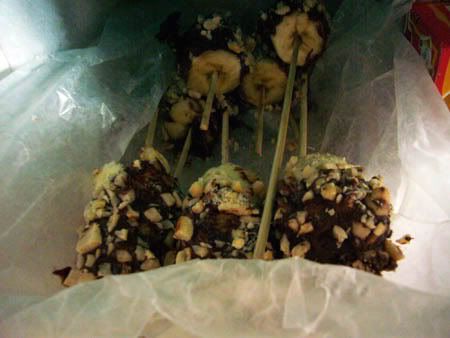 Something went a little wrong along the way when i was melting the dark chocolate. The unker at sunlik didnt tell me that you are not supposed to put the dark chocolate in the fridge =___=. Not sure whether that is part of the reason why i ended up having
tau-sa
look-alike melted chocolate hee hee.
just a little ugly.
still edible =p
I believe i will get betta at this ha~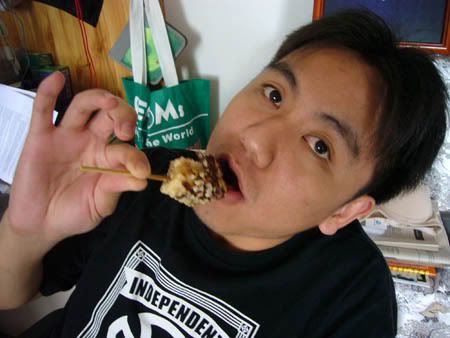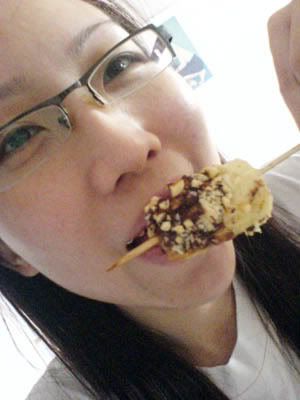 Labels: Food and Events
Kiyo 到此一游 @ 11:23 PM