Thursday, December 21, 2006
*~*~*~*~*~*~*~*~*~*~*~*~*~*~
Mozzies Love My Face
Alot of mosquitoes around my house recently and they always love sucking blood from my face.
ARGggggh!
It must be the rainy weather which made them easier to breed.
It's good to have a drizzle sometime in this hot, humid country of ours but Not everyday! haizz. hope the rain will stop soon and won't dampen the xmas spirits many are having.
What I am up to these days..

This... will keep me away from Orchard for at least... hmm... 3 months hopefully.
Kudos to Dias who gave me this software program. hoho!
and who is Dias you may ask, oh he's my future neighbour haha. just got to know him and his wife through the Premiere E group. =)
This is a really POWDERFUL tool for interior design!
I am SO INTO interior design now hahah.. for whatever reasons. You can just build a bungalow and decide the kind of doors, windows, wallpaper..etc.
damn boliao you may thing, since my house will only be here in another 2 years!?!
Oh yah, I dont' live in a bungalow but it's good to design and nice to look at rightzz..hee hee.
My future house layout heez, should be going down to HDB soon to settle the loan and other miscellaneous.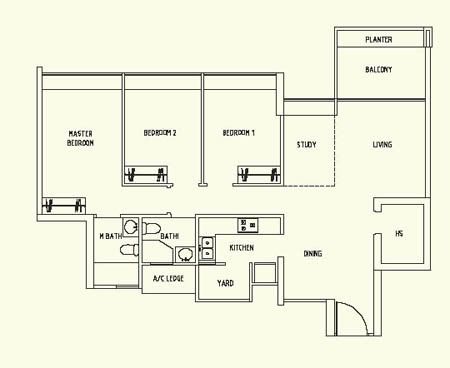 Going to turn this layout into...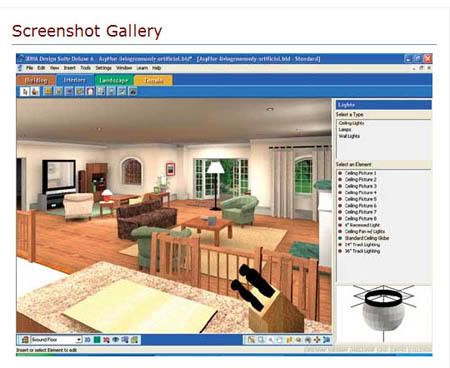 no la, this is not the style I like, i prefer contemporary and chic, clean and simple.
This software can even let us visualize how it will look like when the lights are on, and when the lights are off.
*gasp*
Right now, my version just looks TOTALLY BARE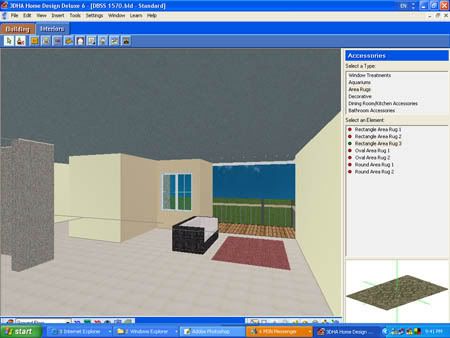 I'm seriously addicted.
Creative warehouse sale starts tomorrow and hopefully can get Darren some nice stuff for Xmas!
Tis the season to be jolly, falalala lalalala.
Labels: Home Sweet Home
Kiyo 到此一游 @ 10:04 PM