Thursday, December 28, 2006
*~*~*~*~*~*~*~*~*~*~*~*~*~*~
Internet Withdrawal Syndrome
That's what I am suffering right now *sniff* *sniff*
Couldn't access a lot of sites and some of the sites take AGES to load. The internet is almost non-existent.
The loading of this posting page took me 15 mins. haizz
Maybe now is the time to take some time away from the computer.. stop that surfing and do more shopping keke
Despite that, I feel very lucky to be in Singapore.
Although heavy rain, wet feet, wet bags and complaining folks are aplenty this week, compared to people in Taiwan, we are a fortunate lot.
We went visiting Little Freya at Gleneagles Hospital.
She's a G Baby! Haha. Saw the promotional poster at the maternity ward. It shows a cute little ang mo boy wearing a
"I am a G baby"
shirt.
They gave out little tees to the little ones complimentary!!
yeah.. gleneagles. That's what the G stands for. What a way to market their hospital (maybe I am just sua ku) haha. Xin is the first of my friends to give birth =D
Didn't take pictures with the baby cos she wasn't feeling very well when we were there, she vomited too, hope she's alright now. She's really cute!!!
I think WE are cute too.=P
When her cot was brought out to the corridor, we crowded around her to take a closer look. Maybe our voices were a little loud, or the aircon was a little cold. Being inexperienced 'young people' (haz!), the moment she started cringing her face and preparing to use all her energy to cry, all of us went one step backwards all at the same time mumbling, "oh no no no".
Only her mummy comforted her and keep telling her "It's alright, mummy loves you"
Really sweet to hear that.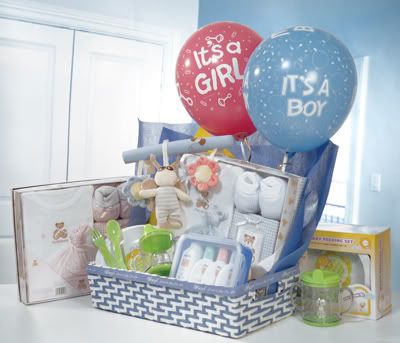 we ordered this for her and baby freya!
i chose it.. keke with the "it's a girl!" balloon.
It's so cute that i would love to have one myself hahahha
~~~~~~~~~~~~~~
I fell down this morning in my house.. cos the study room floor was slippery for
gawd knows what reason
T_T
Orchehs
on knees are a long forgotten sight since the exotic kitten era
SIAN
Kiyo 到此一游 @ 7:32 PM