Monday, November 06, 2006
*~*~*~*~*~*~*~*~*~*~*~*~*~*~
Busy weekend
without enough rest.
Was doing my project for compensation and benefits.
The lecturer claimed that it is really an easy project, but looking at the question, if we know how to do that, we wont be sitting in class,
we will be sitting in HIS POSITION as a VP of one of the media stations in singapor .. *sobz*.
Luckily for me, darren was OT-ing during the weekends so had some time to complete 40% of it.
Another 60% to go!!
We went to changi yacht club to check the place out on sunday.
it's actually open to public so anybody could just go there and have a nice romantic dinner by the sea.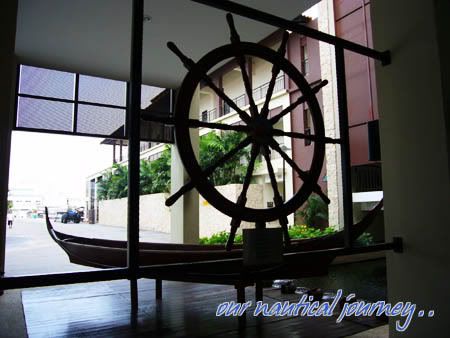 i lurve the place.. it's beautiful.. Darren lurves it too.
it's like a place outside singapore..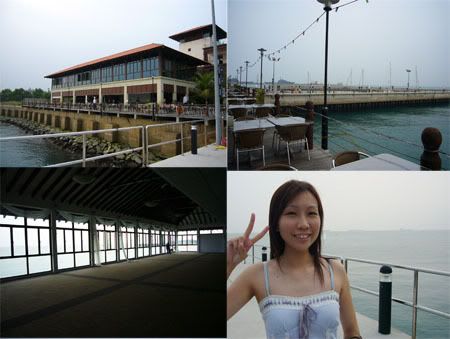 yah.. like what I said, it looks like it's not in Singapore, so it's gawd-damn far from civilisation.
There's a shuttle bus running from Tanah Merah MRT station, it's not realli dat far when we took the shuttle bus back.
But it's seems like forever when we went there in a cab.
Pwetty pweety yachts...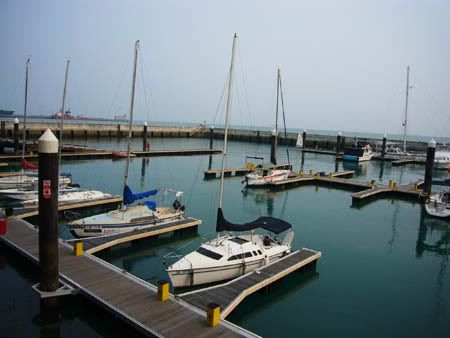 not-so
pwetty pweety us....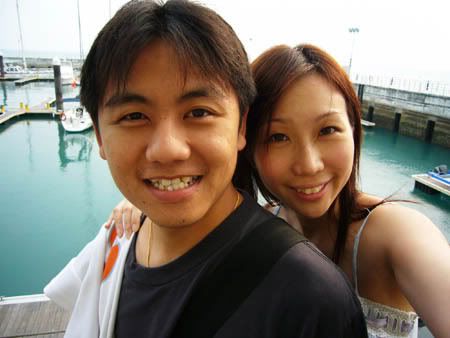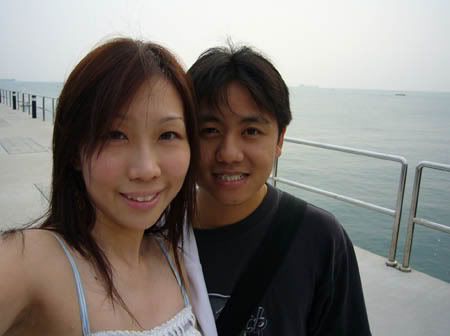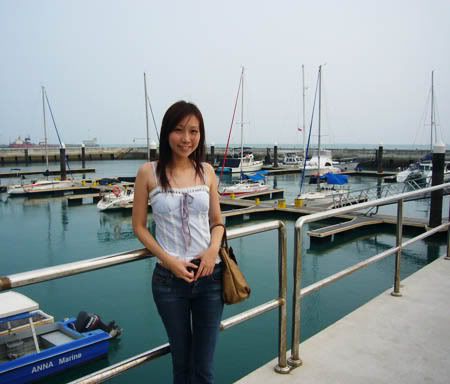 =D
~~~~~~~~~~~~~~~~~~~~
a fren just came back from Hokkaido and got me these!
A lavender perfume in gel form and a packet of Meiji collagen drink that he kindly helped me buy .. at like 1/2 the price!?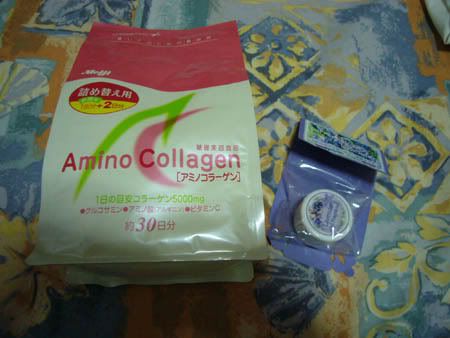 finished 2 boxes of fancl and i must say that tense up is really good in balancing your skin's moisture and giving them a radiant look.
will try this amino thingy and review later.
anybody wants anything from fancl?
email me~ =)
I have 20% discount as it was from the Isetan private sales promotion.
Only one-time use though.. time to stock up on fancl tense up.. heez
we can go get them together.
Labels: Food and Events
Kiyo 到此一游 @ 10:50 PM