Wednesday, November 22, 2006
*~*~*~*~*~*~*~*~*~*~*~*~*~*~
Am I lucky or unlucky?
I got a queue number from the ballot of the Premiere@Tampines
YOoHooo!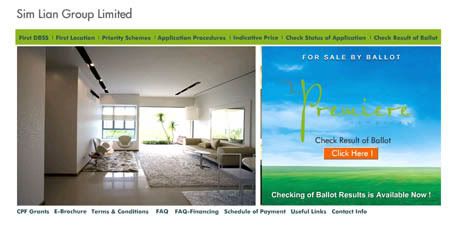 Out of 5,708 or so applicants, which means 9.3 applicants pulling each other's hair and fighting for each flat..
erhem
, we were lucky enough to be selected.
Okay not so kua zhang.. but about there.
BUT...... but but but...our queue number is 1000 over and there's only 616 units up for grabs.
Usually, they will select couples up to 2 x the number of flat supply.
=_____=
SO.... which means.....
After some calculations, our ballot queue number is the
last 100
.
hahahha
By that time, all the nice units will be taken up (provided there is any left after serious hair-tugging by the 11XX people in front of us). =(
Seriously, i'm happie that i'm in the queue (cos there are 4000 odd others who were left out) but i'm not harbouring any high hopes of getting a flat there.
The chances of choosing a good unit is as slim as flamingo legs.
i realli realli wish to get it... just see their....
TOILET...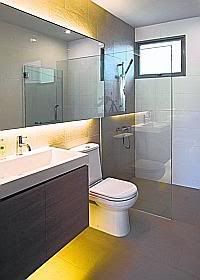 Not the main reason but their layout is rather nice and they have a balcony. Maybe i will get a same layout for my toilet, next time even if i'm staying elsewhere =P
Anyway, that queue number we had, we will just use it to buy 4D. lalala.
Labels: Home Sweet Home
Kiyo 到此一游 @ 4:09 PM