Sunday, October 08, 2006
*~*~*~*~*~*~*~*~*~*~*~*~*~*~
Smoke Gets in Your Eyes
Yah... gets in my eyes, your eyes, everybody's eyes.
Yesterday the haze was really bad and it made me abandon my contact lens cos my eyes were really dry. Glad that today's air quality seems and smells better. Watched Rob-B-Hood yesterday. Guess everybody went to see the baby in the show more than anything else cos the girls went goo goo ga ga whenever the baby came out.
He's realli cute. haha
More photos of Bintan.
the weather became better and sun came out!
we went to the beach for a walk.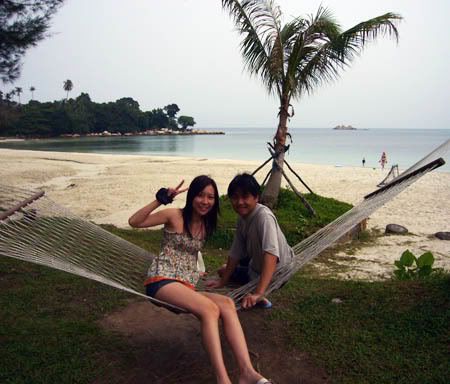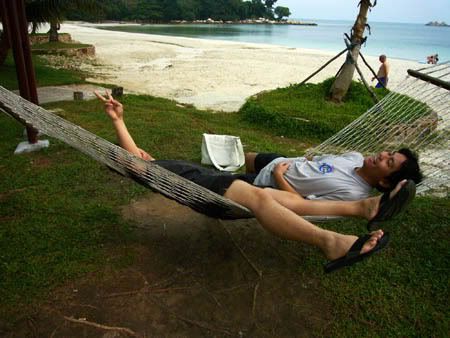 你好啊 darren.. put my white puma bag anywhere.. =p
Our must take photo! We took one in perth, now adding on one from bintan~ =)
didnt turn out very good but at least a way to remember we've been to that place in 2006
will start collecting photos of such when we travel. I think it will be nice to look at when we are old.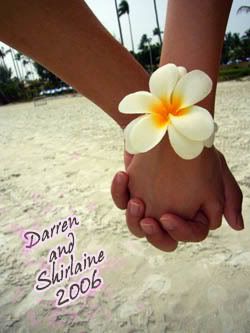 Back in room once again.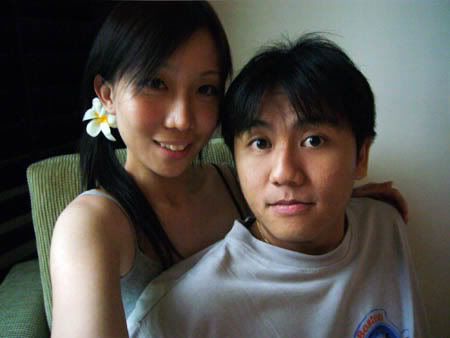 Swimming time~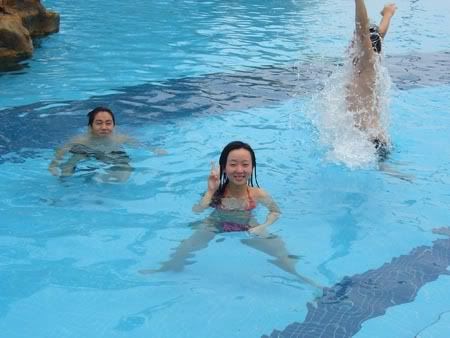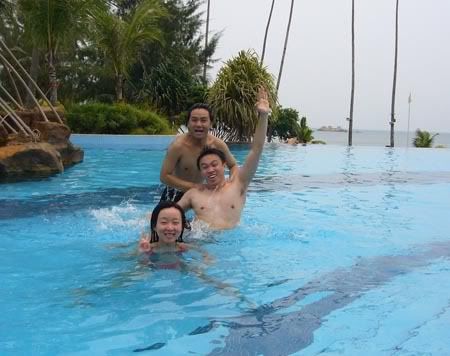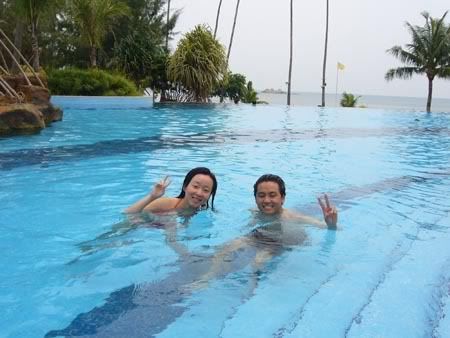 Think we will have nicer pictures if the sky wasn't so grey.
me didnt swim though and was kinda bored and decided to examine my toes and give them a stretch.
Time for a pedicure~!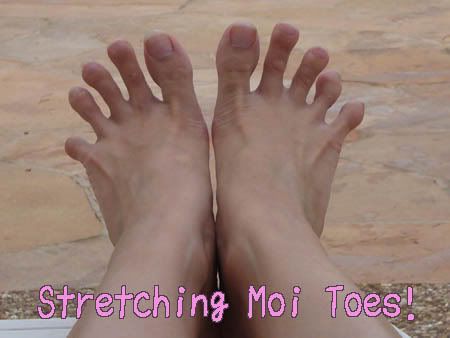 i have really really fugly feet...
and a longer 2nd toe! It was said that it is a sign of dominance. But it seems like alot of people have longer 2nd toes anyway. Toes are just toes, maybe they dont have meaning at all. hee hee
didnt do any spa this time as bintan's spa is realli kinda expensive. Going to do it in Batam instead ha!
looking forward to my pampering session... in.. another 2 weeks! yay.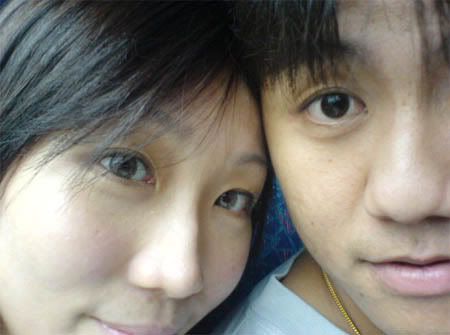 Labels: Travel Tales
Kiyo 到此一游 @ 7:08 PM