Sunday, October 29, 2006
*~*~*~*~*~*~*~*~*~*~*~*~*~*~
I must have had too much fun last long weekend till I was sick..
went JB (bought my dunkin donuts), went swimming, went shopping at vivo too..
Just came back from the chinese doctor and feeling so so much better.
Thanks all for the well wishes~ =D
Need to get better cos tomorrow will be a long day ahead.. till 10pm~
~~~~~~~~~~
Past week....
Had some problems with my memory card.
It was corrupted. Was trying to salvage all my previous photos.
This software is good! If you accidentally deleted your photos, this can retrieve them for you. =D
~ Digital Photo Recovery ~
Or else won't be able to share what I saw over the long weekend which is so long overdue.
Monday
On my way to JB with my parents cos Darren's mum was very sick so he couldn't join us.
Spotted something pink in a distance.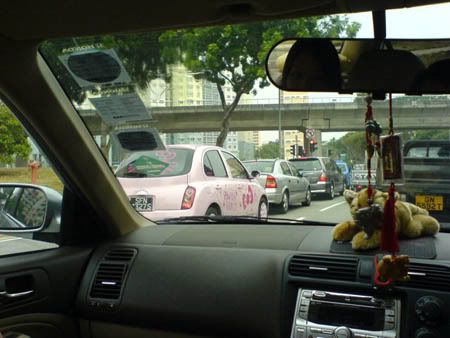 it's a pink car!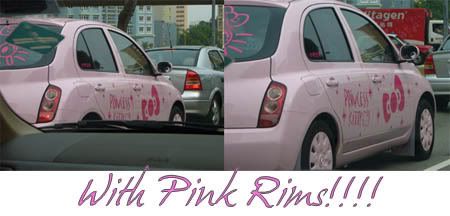 It have pink rims too... didn't manage to see the driver (which should be Princess Kitty IN PERSON) , what a pity hee hee.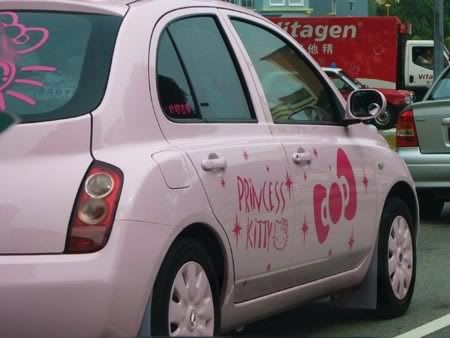 A search on the internet further shocked me into silence as I found more pictures of what
could be
the interior of the car.
The car seats have ears...
=____=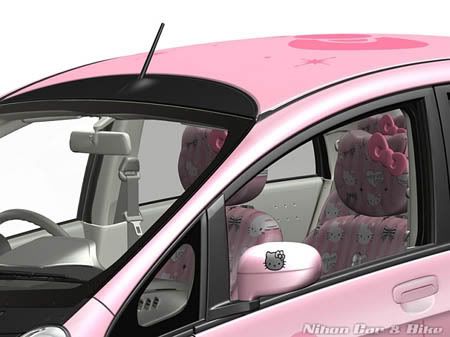 I thought it is more common to see such cars in Japan or even in forwarded emails, never expected to see such cars in Singapore..
Went to watch SILK last week. It's quite a nice, philosophical horror show. Behind the horror (maybe not really that scary, but to me it is) , there's a story about living a happier life when u are alive.. and not been overcome by hatred.
It's the love that keeps your spirits alive, not hatred.
The ghost is more power than sadako cos it practically crawls out EVERYWHERE
(in ramen bowls, from carseats, from the floor of the train).
the ramen bowl scene was the ultimate.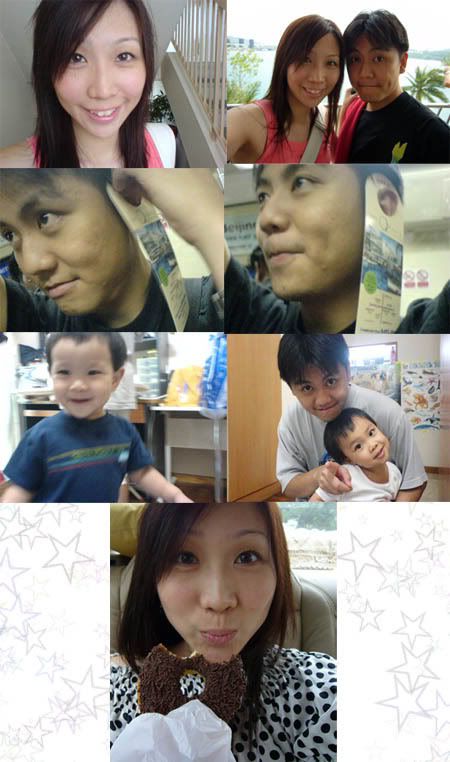 Enough about the fun last week..
now it's time to recuperate and rest....
Labels: Travel Tales
Kiyo 到此一游 @ 2:36 PM