Sunday, October 22, 2006
*~*~*~*~*~*~*~*~*~*~*~*~*~*~
Fulfilling weekend
With 2 more daes to go.. YIPPPEEE~
Was kinda sad on Friday cos we had a little quarrel and as usual, hurtful words were so bad that I even thought maybe i will be better off being single.
he apologised in the end and waited for me after work even though we agreed we should cool down and not meet. :) After seeing his sheepish smile , i just couldnt bear to be angry with him anymore. He knows by acting silly and cute, I will be alright again.
Guess differences in opinions and quarrels are part and parcel of a relationship, it's how you communicate after, that will make our bond stronger.
Saturday!
Gave my lame tresses a little messy curls.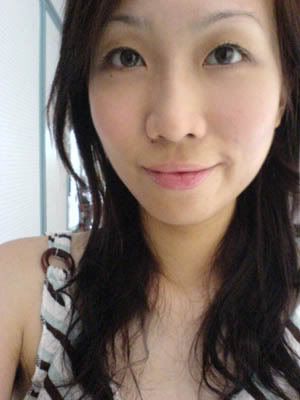 Reallie berrie Messy..
Was quite a disaster but anyway, walked out of the house in that hairdo cos was too lazy to do anything more to it.

We went to the bridal show at Takashimaya Square. It feels like war zone you know, with vultures (bridal studios) trying to snatch some time just to ask us, vunerable creatures to go and take a look at their photos and listen to them explain about their packages.

Stress. Don't like hardselling.

Seriously, divine couture's gowns are so so much better.
The fashion show featured some really unconventional bridal gowns.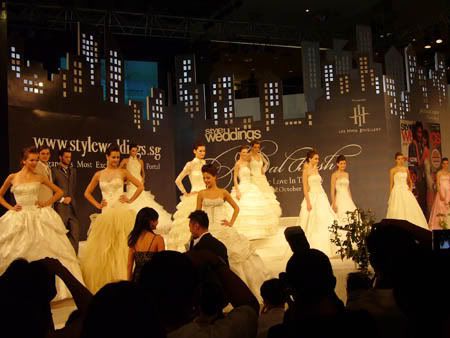 Anyway, we were just there to take a look at the banquet places
We got out of there real quick after that.

Bought a bikini! =______=
Never fancy swimming cos i couldn't really swim well and memories of that deep pool during my swimming lessons in primary school still very fresh in my mind. Hated swimming lessons then.

2ndly, dont particularly adore the sun. I look very malnourish when tanned.
And that particular face was censored for my personal safety. haha
I will be murdered if I don't.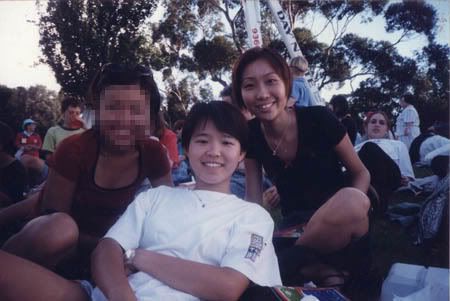 Photos don't tell lies.

3rdly, i look HORRIBLE in swimsuits.
Finally!! Found something that I can fit into.. or maybe.. erhem fill up.
+_+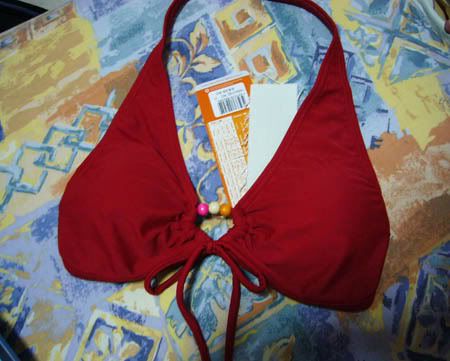 Like chinese new year theme hor.. ang gong gong, but the cutting is simple and fits me perfectly. Only $36, from Bodynits.

Sunday~

Was so excited about my new bikini that me and mum decided to go swimming and spa together keke.

But we went too early and it wasn't opened yet.
Was still feeling so bored because we still have to wait for about 45 mins for the pool and spa facilities to open till we saw something....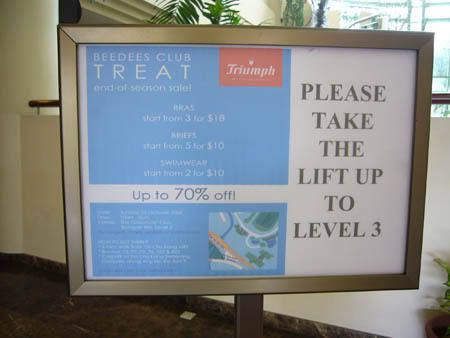 Triumph sale ~ we were so so luckie cos everything was really cheap (3 for $45) and there were alot of varieties.

We are going JB tomorrow.. yippee..
i want dunkin donuts!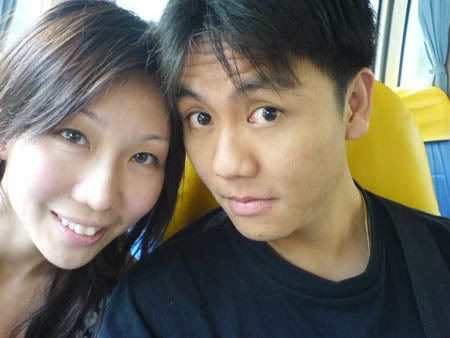 Labels: Fashion Fuse
Kiyo 到此一游 @ 8:33 PM