Sunday, September 17, 2006
*~*~*~*~*~*~*~*~*~*~*~*~*~*~
I have been spending the last few nights drawing SOMETHING.
It's called Garden of Dreams...More like
Pathetic Garden
hor..
Not completed yet but it will look like.. hm... a crayon drawing using photoshop.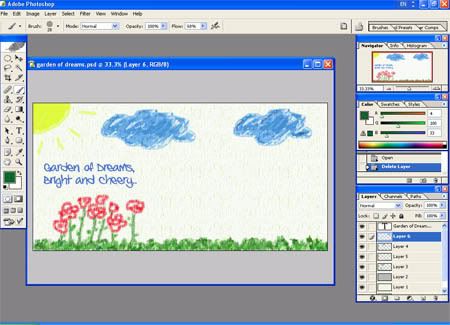 I think I am so damn childish. And this looks worse than what some Primary School kids are drawing in their Art lessons now. haizz
Wanted to put in my head and give my head a cartoon body that shows me sunbathing or what. hahah I will need MORE time on that.
Went to Maple Clinic yesterday and kena 'scolded' by Dr Ong again.
Yesh.. cos I only visit her when my medications run out and my face full of red, fiery pimples. I know after visiting her, they will recover in no time. =)
Went for a nice dinner at
erhem
...where is that place.. dont remember the restaurant name but it's at marina square that sold HK food. Cannot imagine I paid $5.90 for a bowl of instant noodles with veggies and egg. =___=
Never knew that expensive instant noodles can be so nice nor!
Diabetic ALERT!!
Ordered the giant mango ice too.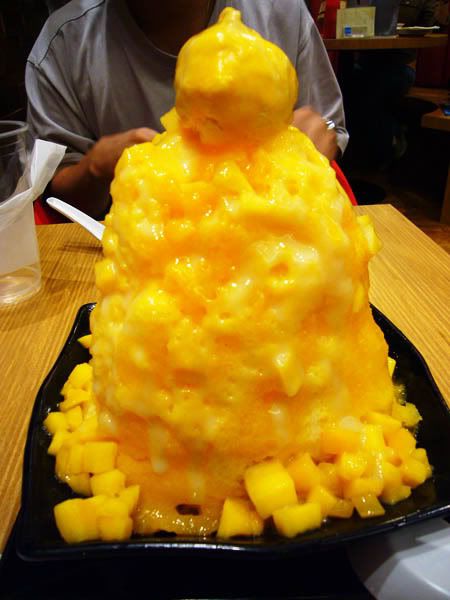 GIANT~
it was a really sweet and nice dinner. Didnt have such a nice dinner where we laugh non-stop throughout for quite some time.
We had a fun time observing other people cos there was this girl who kept asking the waitress to take photographs for them until the waitress sat down with them. bahah!
Definitely a blogger cos she was taking photos of her
mang guo bing
as well.
=___=
And we had a "bet" too.
The first who made the GIANT mango ice collapse shall pay the BILL!
Yalah, bo liao I know but some of the fun things in life is built on the little things in life.
Don't you think so? *GRINs*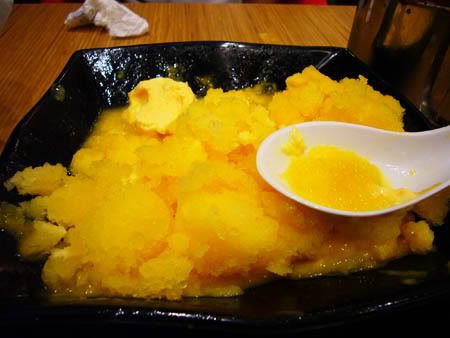 Okay he lost.. maybe on purpose hee hee
Labels: Food and Events
Kiyo 到此一游 @ 10:13 AM