Wednesday, September 27, 2006
*~*~*~*~*~*~*~*~*~*~*~*~*~*~
Great, I just blew another 70 bucks.
and I foresee more spending tomorrow.
On leave tomorrow for more pampering and the Isetan private Sale.. Quite some time since I taken a day off just to rest, cut hair and shop my time away.
it's only 1/2 day for me tomorrow...but i'm satisfied with that cos i'm going to pop by bintan for a relaxing retreat sooooonnn.
Lurve short trips.*grins*
Back to my supplement buying frenzy~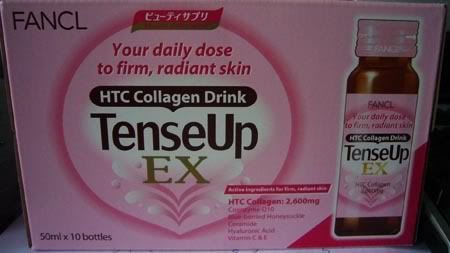 My skin needs nourishment and water!!
It's supposed to help your skin heal better, and had tons of other benefits...
Hope it works.. going to get more tomorrow at the Sale. =D
Updates 2 weeks later~
Labels: Beauty Buys
Kiyo 到此一游 @ 7:32 AM