Sunday, August 20, 2006
*~*~*~*~*~*~*~*~*~*~*~*~*~*~
A very warm Sunday!
Feel so good to be back blogginzz again~
Ppm's bdae today!~
祝

生日快乐
祝

生日快乐~
Birthdays are always fun.
although my bdae is over, but ppm and winston gave me trinklet necklace and a heart locket!
lurve it!
Thanks~!

Suddenly, I have so many heart-related accessories. =D
We had fun at zouk on friday but as usual, i'm always the 1st one to go. =(
Yah~ peimin will understand, it's always the same old
excuse
reason .
Anyway, my mood is still happiez! cos i'm expecting loads of stuff to reach in this coming week.
- Huimin will pass me an off-shoulder top from Misslovers that I ordered during her spree.
- Josephine will be back from Taiwan with loads of moi stuff as well. thanks!
My pocket watch arrived! Just-In-Time.
Coincidentally ordered a heart locket watch online for ppm's bday too and
for
myself
! Really lurve it.
Ordered 2 weeks ago but due to some reasons, the seller didnt managed to send it out till last Tuesday. Was so paranoid about it and was afraid that it may go missing.
Tada~~
For the princess in all of us. Very verry bling!
Even my parents said it was nice~ so vintage. Chain was a tad too long though.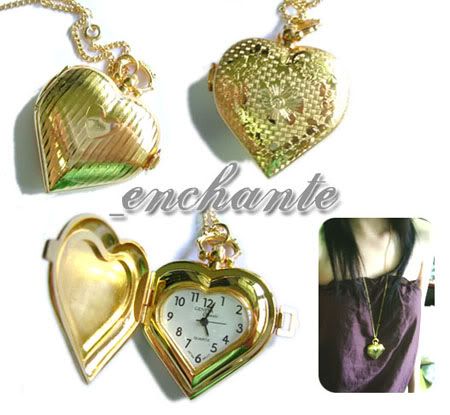 Here's my bling~~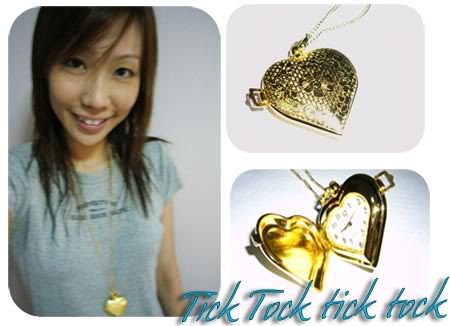 Photos on FRYDae~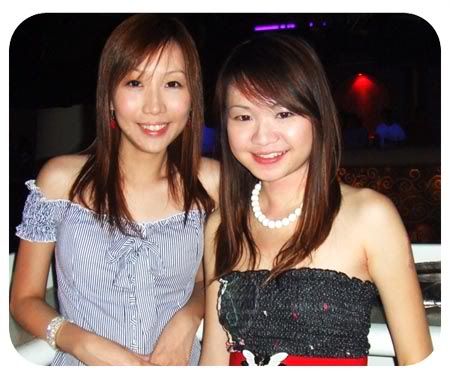 With the bday gal
No tiara~ crown oso nicee =)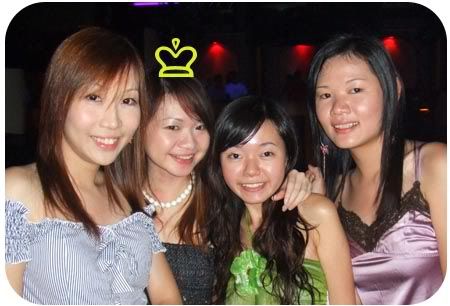 I AM AH-FAT. Fang and stella all lookin greatzz!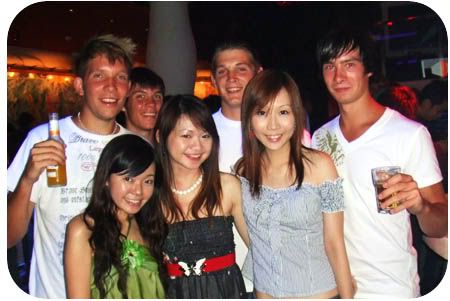 Okay, well done. We dont even know them. From UK? Anyway, they wanted to take pawtoes with Singaporean galz so we took with them!
It's so farnie.. after taking photos, in 2s... everybody was like
*shew*
GONE
.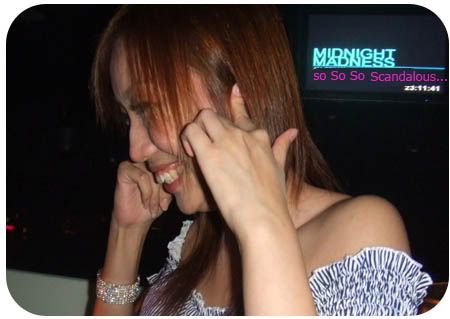 Yeah~ mad! so-so-so scandalous kept RINGING beside my ears.
Collages for the night~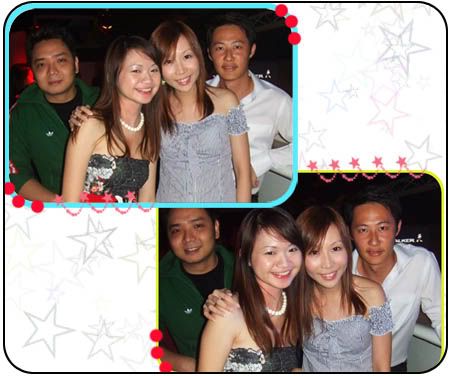 Universal Sign!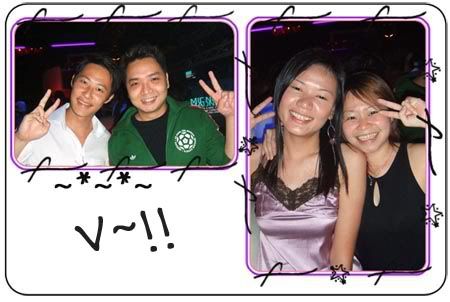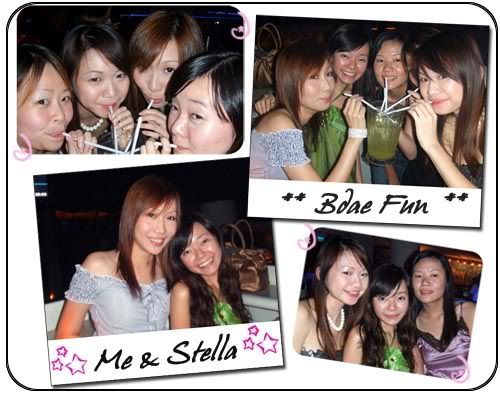 Greatzz! enjoy the rest of the weekend people! =)
Labels: Celebrations
Kiyo 到此一游 @ 9:54 AM