Monday, August 07, 2006
*~*~*~*~*~*~*~*~*~*~*~*~*~*~
Singapore is so darn small la...
Me and jeff were talking about spree management.
Dont be surprised, he is very
INTO
sprees right now.
not the buying part but the IT aspect as he was thinking whether he is able to set up something online hee hee..
We were talking about sprees than he told me he has a cousin who brings clothes from Japan to sell in her shop. And even went to the extent of
"encouraging"
me to spend MORE in her shop.
But...
I JUST BOUGHT from her shop a few weeks back!
(without knowing)
=____=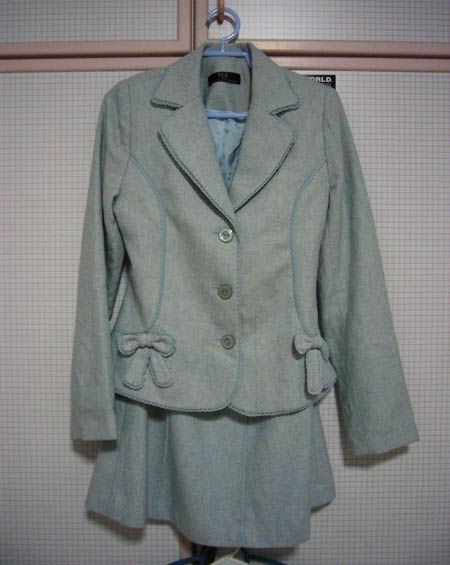 Good service, nice suits, free alterations (according to Margaret, the lao ban niang, I can go back to her if I grow fat next time,
THAT IS IF
it happens)
So.. can I get more discount next time? *grin*
~~~~~~~~~~~~~~~~~~~~~~~~~~~~~
More food to destress..
Boss gave a box of these to our department.
The packaging is so cute!
HOW CAN I BEAR TO BITE OFF HER HEAD?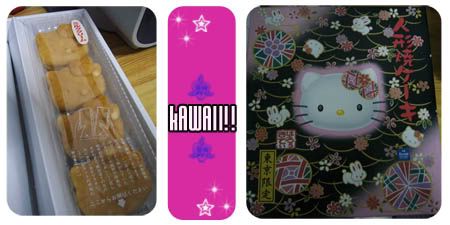 Too bad, you are meant to be eaten.. yum yum
~~~~~~~~~~~~~~~~~~~~~~~~~~~~~
I am so excited!!
tomorrow, I shall let my hair rest for a while before continuing with the pulling part the day after ~
Going to Esplanade to watch
The National Din Parade 2006
!!
It's a performance by an acapella group, The Harvard Din and Tonics~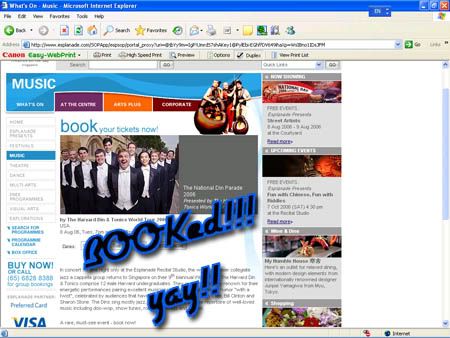 Just bought the tickets! Looking so forward! Been some time since I watched the last concert. I lurve acapella performances and concerts and it's not always easy to see internationally reowned groups perform here.
The best I've watched are Chieftains. They are not acapella but their performance is as great too. Swingle Singers were not bad as well, even sang acapella of the theme song of star wars. Best~
Managed to find Chieftains video on youtube~ Listen to them, they are real goodie but watching them live makes all the difference.
You feel the mood, you feel their passion for performing... and best of all...
There was this rather cute tap dancer.
*erhem*

Gosh, HE is good! at tap dancing ~
*ar BUT then?!*
So elated that darren will be going with me to watch this acapella group. This will be our first time watching such concerts and performances. He doesn't really fancy such performances
(& I pray and hope he wont zzZz)
so really am happy and touched that he is willing to go watch something I enjoy.
My life has been so dry and boringgg since last week.
So glad that there is a change~
At least for tomorrow
=D
Labels: Random Rants
Kiyo 到此一游 @ 12:44 PM