Wednesday, August 02, 2006
*~*~*~*~*~*~*~*~*~*~*~*~*~*~
I am so darn happie!
My spree is officially CLOSED! Received all items today~
all settled, only pending collection from some participants. =D
Although there were some delays, all in all, I feel that misslovers did quite a good job and didnt miss any orders or made any mistake =).
Have one extra piece of clothing (BRAND NEW) for sale.
at
$14.50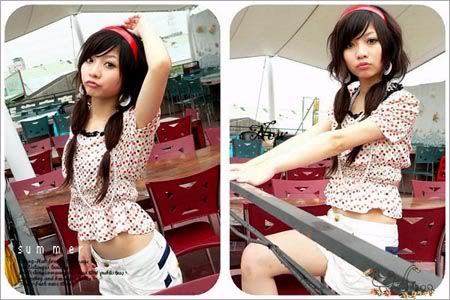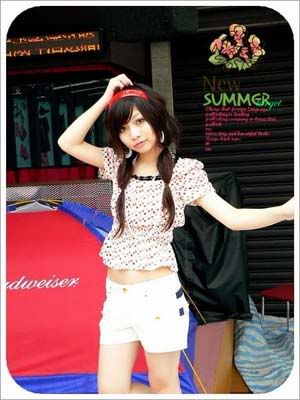 Got that cos some of the other stuff were out of stock so instead of refund, I chose to take extra pieces of clothes.
Tag or email me if you are interested!
I think I will start a Sales List very soon. I got some stuff that I need to sell, some brand new, some impulse buys =___=.. hee hee
Boss bought me some chocs from Japan~ he has been buying me snacks everytime he returns from his japan business trips. Hohoho
Maybe he feels that I can eat MORE.
Absolutely Lurve it! Good for detressing ~slurp~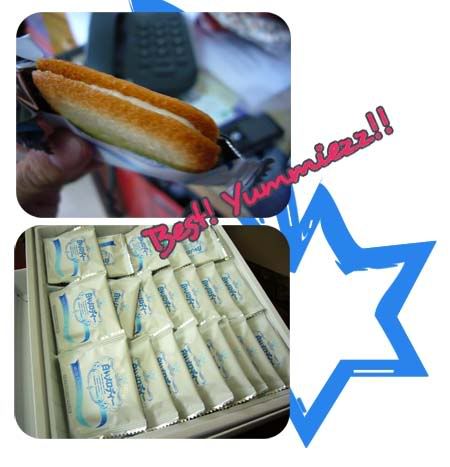 More Raves.
Beautymaker's loose powder is really good!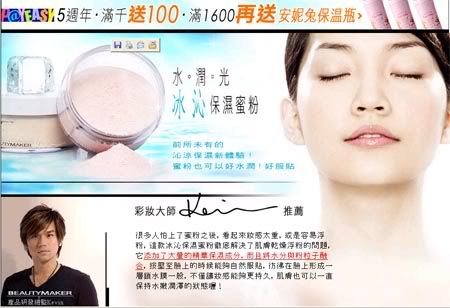 Got this in a spree and just use it yesterday. Was still skeptical about the fact that the powder will turn to water upon contact with skin. But it really did!
Very moisturizing if you are staying in air-con places most of the time. It has a cooling effect as well, most suitable for our climate. =D
Lurve my buys from Taiwan~
Labels: Fashion Fuse
Kiyo 到此一游 @ 6:13 PM