Sunday, August 27, 2006
*~*~*~*~*~*~*~*~*~*~*~*~*~*~
Decided to be crazy for a day
ON FRIDAY!~
The feeling of getting paid to rest is so darn good.
Blanjah my dear mummy to facial at Kose Beauty Center recommended by Josephine. Actually I wanted to go to this highly-raved place at flowerpod but they were fully booked =(. and so tired of Norma at PTR... her appointments are
ALWAYS
full and it's so difficult to see her. Havnt gone to facial for 2 months!!
Kose Beauty Center is not bad at all!
Decided to wear my kiddish jumpers again. Always like wearing them for a causal weekend. Darren says I look like a kindergarten kid when I wear them. argghh..
it's stylo lo...as it's different from other overalls. This is more fitting and in halter neck style hee hee
Okay lah.. i look like a
farmer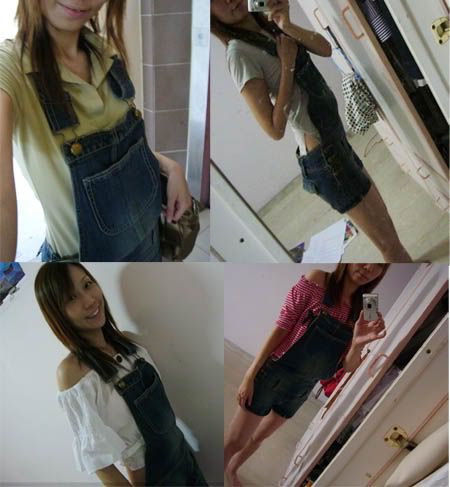 Me wore it 4 times already =___=
You can team with polo tees, tees or off-shoulders, which is my favourite.
Got it from the taiwan seller here. She's a very nice and fast seller~ =)
~Angie House~
Back to the facial, it was real pampering.
The extractions were hm... so-so, not very thorough but the products used were great!
They have the suction thingy, the ion equipment and after the massage and charcoal mask, me and mum emerged from the salon refreshed! (except for that red dot on moi fei-cee)
Make-up free face! dont even need to touch up on my eye-rings.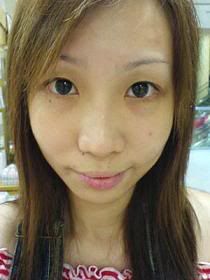 There were GONE..I'm going to sign up!
but i may be approaching another beautician.. the one that served me was a little well..abit fast and not very thorough.
Wanted to go to gym today..while Darren is at his soccer session. but it's raining~
What a good excuse whahaha.
Labels: Beauty Buys, Fashion Fuse
Kiyo 到此一游 @ 9:25 AM