Tuesday, July 25, 2006
*~*~*~*~*~*~*~*~*~*~*~*~*~*~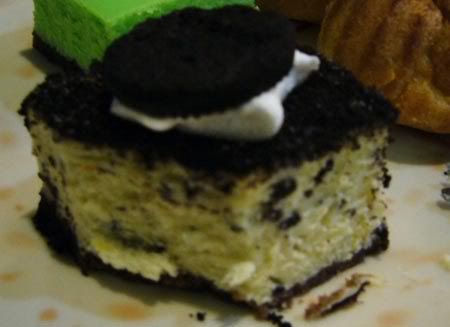 this was not baked by me hor

Look delicious eh.. I ate it in a buffet with Darren.
Think I must have put on some weight, have been to 2 buffets since he came back.

This is the one that me and Xin made.



Doesnt look as nice but it's good.. hoho such a pity that my mum and dad and even Darren don't like to eat cheeze cake. Bake for who?

=___=

This is the recipe courtesy from Jess. The non-baked kind.
Will try this very soon, suits me best as I dont have an oven at home.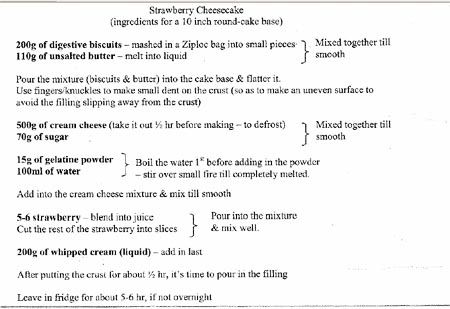 Got a new top at BV~! The top I'm wearing below. The moment I see it, I feel it must be available on taiwan auctions somewhere. Realized there's alot of taiwan auction stuff at BV for a much higher price. Saw my white off-shoulder top there (in orange kahler) selling at $10 bucks more. One good thing about it is you can try and get your stuff on the spot. Waiting for sellers from auction to send you the items may turn you into a giraffe.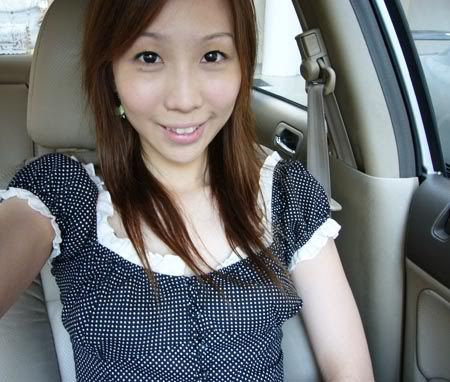 I'm officially a giraffe NOW....
waiting for misslovers to send my OOS items.! give her another 2 days..before I give her my ultimatum.
Please dont take my kindness and patience for granted hor.
Labels: Food and Events
Kiyo 到此一游 @ 7:14 PM