Saturday, July 29, 2006
*~*~*~*~*~*~*~*~*~*~*~*~*~*~
Nice Taggie!
Thanks to Jeff for creating such a nice tagboard. =D
Lifted my mood instantly in spite of the fact that I still have to go for my lessons later keke.
It is the last lesson today and as usual, tips for exams are always given on last lessons hahah
Nothing special about this B-DAY Weekend this year except that I have darren to celebrate with me and that stoopid exam coming up.
Anyway, it's time to let the hair down
for a day =(...
We going MOS tonight! with my usual kakis plus gerald n gf ..hoho..
went to this place Xin recommended for seafood yesterday night
Sin Hoi San at Tiong Bahru Road. nice and affordable, yummy crab!
Me and my rebonded hair..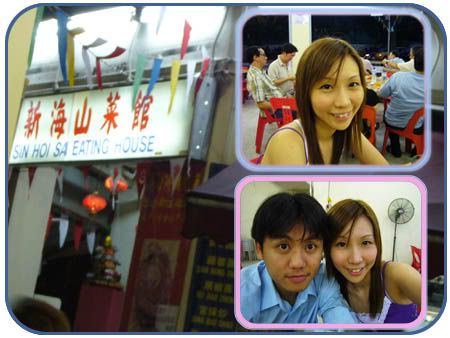 He said that he has grown fatter, and indeed, with all these devouring..=p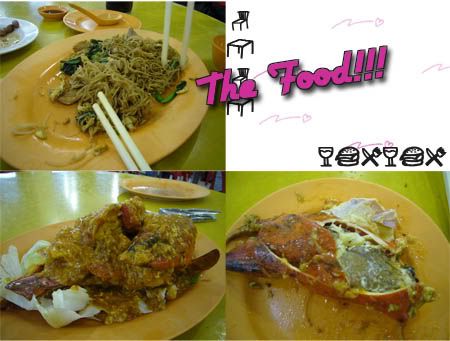 how do you know he is the ONE?
When you can eat crab at ease without worrying what he thinks about you. haha.
It was really messy affair. We were both very quiet during the dinner, concentrating on devouring the yummy crab!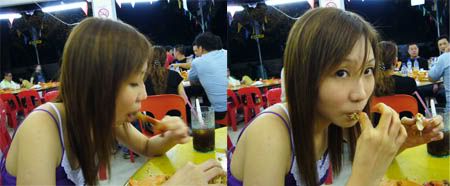 Hands dirty, but I'm satisfied.
What a nice pre-bday dinner.=D
Labels: Food and Events
Kiyo 到此一游 @ 7:48 AM