Sunday, July 30, 2006
*~*~*~*~*~*~*~*~*~*~*~*~*~*~
Never held great importance for my birthdays
Especially when one gets older, one doesnt want to be reminded that years are adding not just on the papers, but in everywhere possible.
I have fine lines around my eyes, if you ever notice.
But I had an enjoyable time last night except for a few disappointing stuff which will be mentioned later. =(
On our way there... =D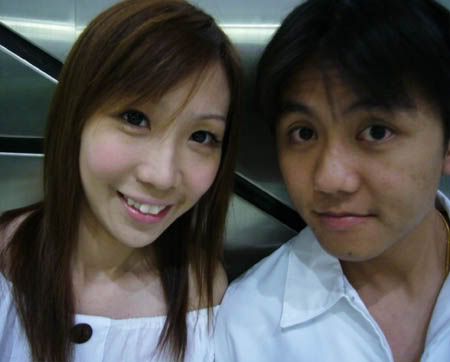 Was glad that xdd and gf came. Havnt seen him for quite some time. =)
and nice meeting you, xinling *waves*
thanks for the belt.. It's nicey =D. Jeff gave me a pendant, will wear that in our next outing. =D
Peppermin and gang gave me a charm necklace and red earth cosmetic pouch.
The sad part comes in here...
The bag counter gal (amanda) at MOS lost my pressie. =(
It's very sad. Peimin was leaving for the night and she passed me the presents that was in her bag at the counter, I in turn gave Amanda my card to get my bag so that I can put it in. She said she will put it in my paperbag for me instead.
I trusted her on that..
I shouldnt have.
But apparently, she put in the wrong bag.
arggghhh!!!
Couldnt find them when I retrieved my bag at about 3 plus.
Than came the wait.
She remembered my stuff and panicked, trying to find which wrong bag she put into.
But to no avail.
Then she broke down..
wat can I say... ?
I was really disappointed.. and very sad. =_(
The AM came and nicely asked me to compromise cos nothing can be done anyway. He gave me his card and offered to sign a few frens in next time I go.
BUT THEN, my charm necklace...............................

IS GONE.
Amanda was really apologetic and even called the next day to apologize. She's really a very very nice gal.
sorry folks, should have been more careful with my stuff.
Please kok my head. I feel very bad for my lost necklace, your lost efforts (especially ppm) in buying what I would really love to have.
ppm said if she sees anybody wearing that necklace, she will go up and 'steal' it back for me.. so sad nor.. i want to cry ler.
Doubt the person will return my pressie.
Nobody in the right mind will....
I didnt even get to see my charm necklace's 最后一面.. haizz
Photozzzz~~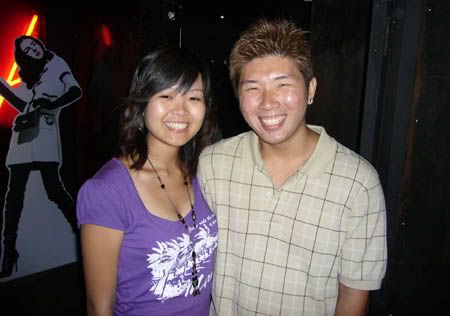 gerald n xinling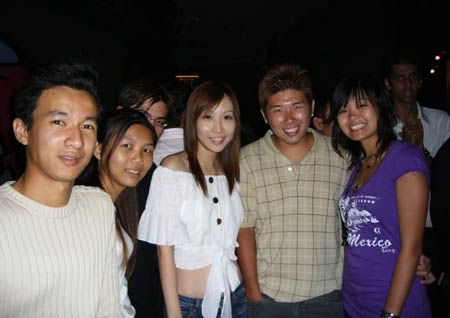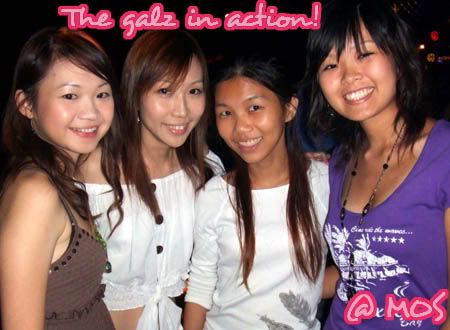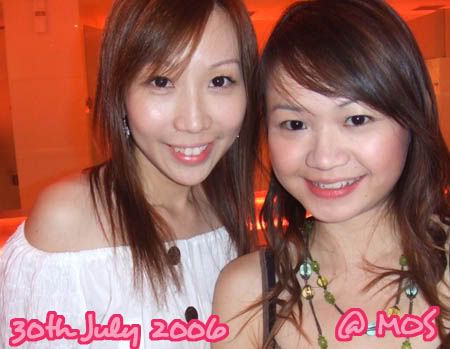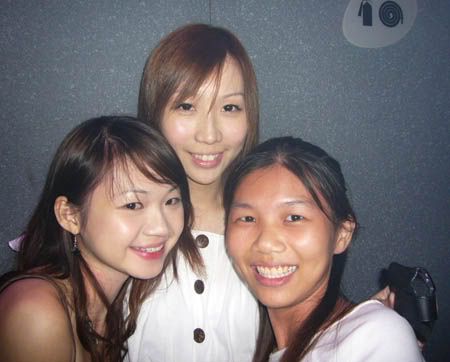 the funniest picture of the day with ppm and zen.
Don't they look like my children? haha
They were siting down nah.. =P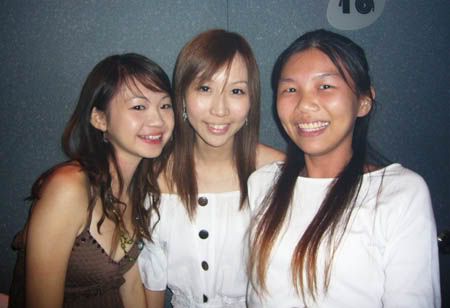 This is so much better.
They decided to stand up. keke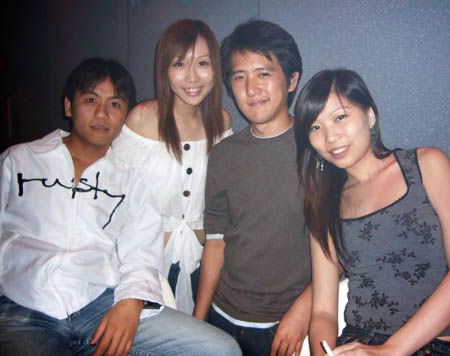 Darren and his friends Jon and Justina. =D
They were playing this game of shuffling the coinz.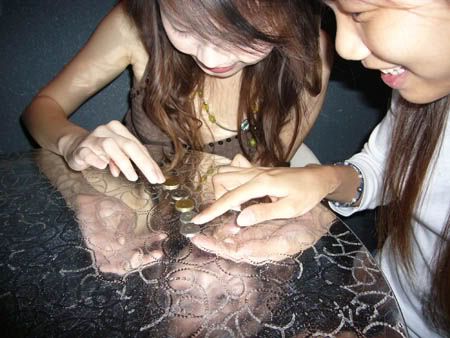 Every year, gerald must have a special theme.
Last year, it was this.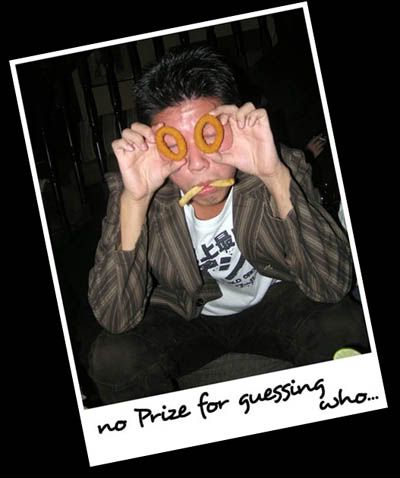 This year he decided that mickey mao looks cool.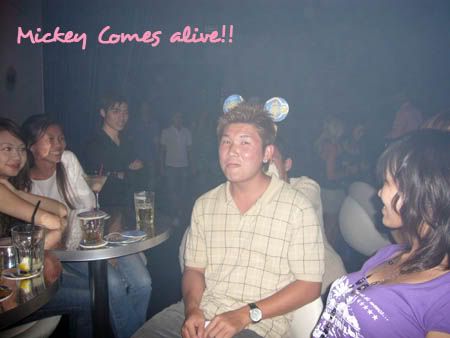 Really thankful to the friends I have especially to those online buddies that I have made in these 3 years(peppermin, zen, jeff, winston for his 5-10 games and all the other guys like BT). Yesh, for 3 years, they were around, celebrated my b-days, went for ktvs, picnics and dinners. I will be back with more activities, next year I promise !! when my course is done~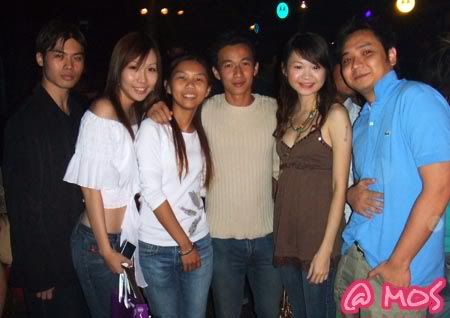 Thanks for remembering folks.
Thanks for letting me know that I existed in your hearts.
~~~~~~~~~~~~~~~~~~~
Sunday.
friends tend to ask me what did Darren gave.. what did he do..Jon and Justina were asking me last night as well.
So did he pop the question?
No.....
So, is there a 1-carat diamond ring?
Not in sight.....
So what did we do?
He cooked for me..
=D yay~
Insisted that those arn't Instant Noodles, it's CHAO MIAN. whahah
We had a nice time lazing at home, playing with his nieces, watching Shallow Hal again, went for some cakes at TCC.
It was simple, but nice and sweet.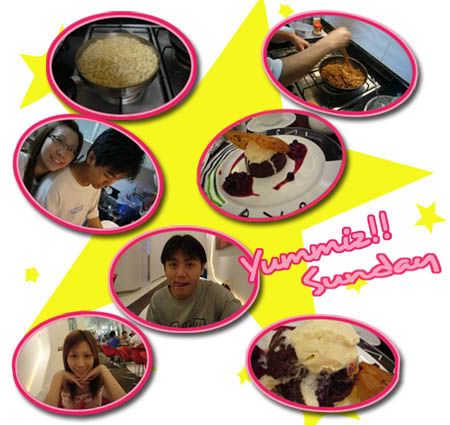 Oh ya, I'm buying 4D tomorrow and pray that i dio manzz..
so suay to lose that pressie aredi.. must dio 4D to balance up abit.
Labels: Celebrations
Kiyo 到此一游 @ 11:31 PM