Sunday, July 02, 2006
*~*~*~*~*~*~*~*~*~*~*~*~*~*~
I lurve my Purple Top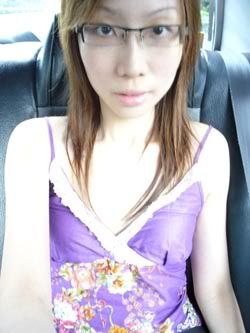 toot toot teng snaps away.


Nice?

I Rikeee...Purple makes me look fair.
Of course not THAT fair.. that picture was overexposed.

Cooked up a frenzy yesterday. Darren suggested we should try some cooking at home. We did well... fried rice, nothing really fantastic.
I mean HE, erhem.
Okay.. I helped with the slicing and stuff too.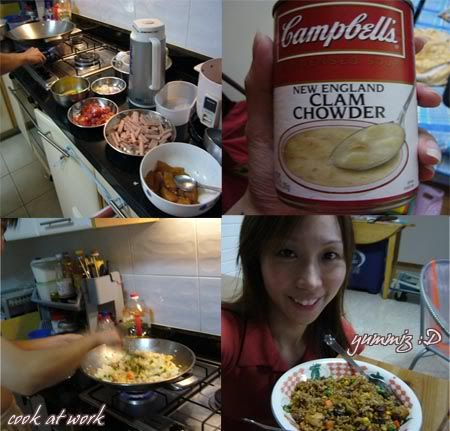 Oh ya, I helped with the soup too!


yeah.. pour milk and stir nia -____-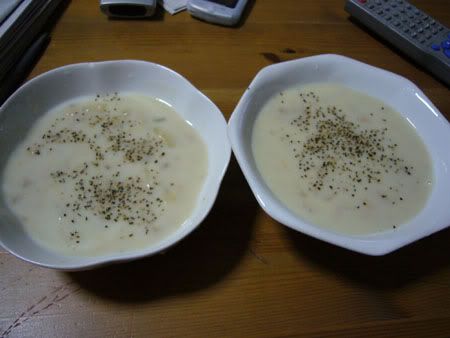 You would have thought that you could get that plate of fried rice downstairs at the kopitiam for 3dollars, why go to such troubles?
But it is the process that made this experience, ever so lovely and yummiez.

Cooking together is fun!
Xin and I have an agreement to go to her house to bake cheezecake together some day. I guess it will be in Mid July when I finished all my assignments.
How my hobbies have changed.
From exotic dance moves to cooking..~(or more to LEARNING HOW to cook)

Just found this on youtube.. Actually watched this quite some time back when a friend sent it to me but whenever I need a laugh, will just watch it again.
Ridiculous haha


So farnie~
Labels: Fashion Fuse, Food and Events
Kiyo 到此一游 @ 8:27 PM