Monday, June 05, 2006
*~*~*~*~*~*~*~*~*~*~*~*~*~*~
PC show~
Happie~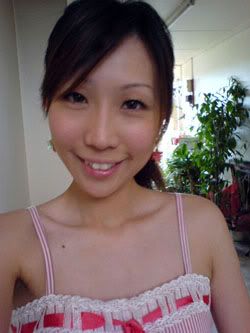 I have a good skin day. =D
Realized that makeup sits nice on skin if I apply Revue makeup base.. try it gals..=D

Went with mummy to get a digital camera. It was a "scary" PC show, not that vampires or werewolves were lurking behind Canon or Epson counters but.. the crowd was really very scary. Just to mention, I not only have a phobia of heights, I have a phobia of 'shoulders-rubbing shoulders' crowd too. *lowers head in shame*
Didnt see any chio models.. what I only saw were seas of heads and more... heads.

You think PC show was bad? I tell you, suntec city was worse.
Is Watson having a JUMP DOWN sale!? The crowd just got stuck there and NOBODY could move.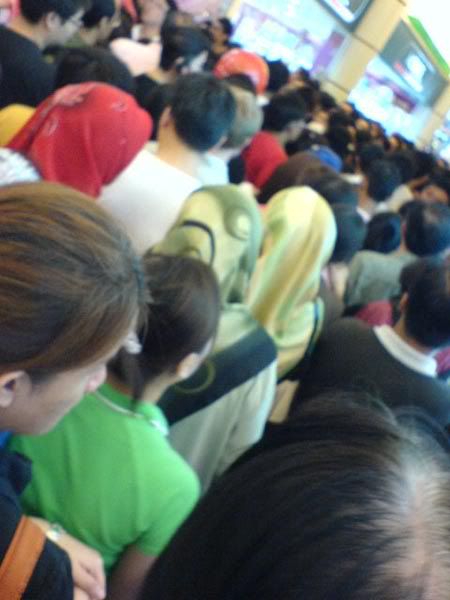 I was deciding whether I should go ahead cos we still had the chance to turn back and just walk off. The people in the middle were practically stuck!
In the end, we chose to take the longer route.. the crowd just scared me too much.

Actually targeted Panasonic FX8 or FX9 but both were sold out =(
Those were really good value for money as they were not new models, so the price has dropped quite a bit. They are going to be discontinued anyway so Mum got the panasonic FX01 instead! They threw in a 2Gb card...I (i mean we) can shoot endless videos now.

xdd's mini photo exhibition
He reminded me to go down and take a look. It's his first time doing charity work erhem having a photo exhibition together with other 100 pieces of works for charity so have to show some support. =P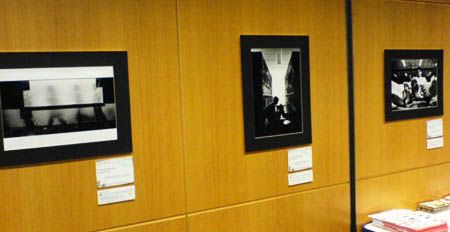 Dis is my personal favourite. It gives me the goosebumps when I first saw it. Is that what they call "ma2 dian3"?
The blue blue area is reflections by my lousy phone cam, not the original pawtoe hor..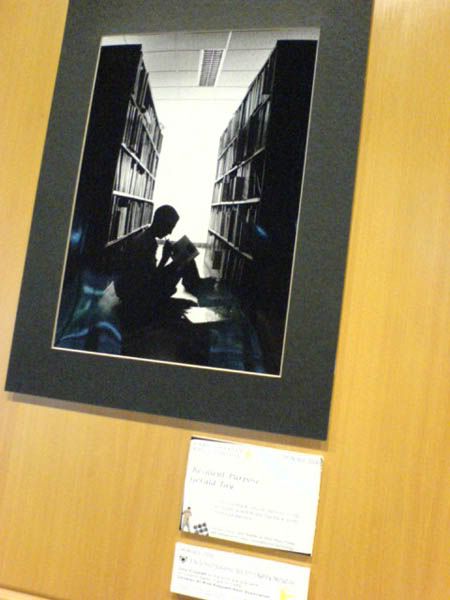 "Life's setbacks are no barrier to the resilient youth bouncing back with renewed purpose"

Fwah... JIN Chimmmm ar..
hope to see more of xdd's exhibitions.
Kiyo 到此一游 @ 10:29 PM