Friday, June 16, 2006
*~*~*~*~*~*~*~*~*~*~*~*~*~*~
It's very gloomy today but i wore a bright yellow top to the office.
yeah..glommy skies but heart bright bright.. cos it's a friday!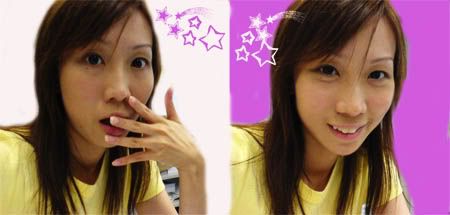 crazy~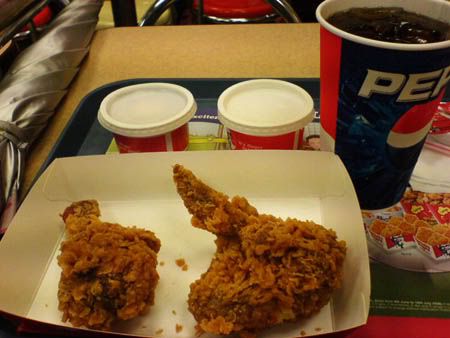 ate a sinful and oily lunch... KFC exist for people (like me) who want to feel oil greasing down their throat while they indulge in the crispy chicken skin.. yummiz
Met up with xin for our sushi-making class. And before that we had dinner in this cafe that has a prettie nice ambience.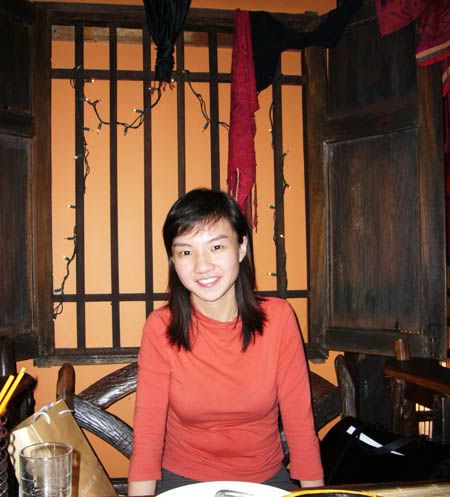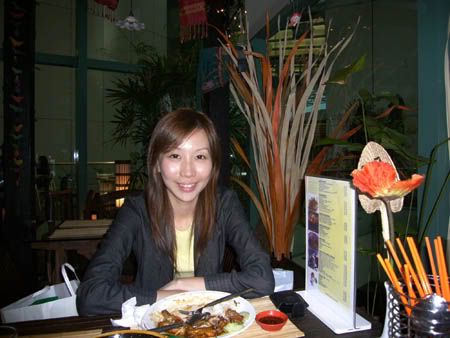 Testing the Food mode of my cam..
and hmm.. yeah, chicken for dinner again -__-..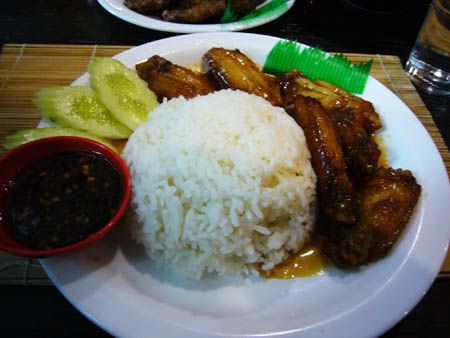 The fish cake is not CHAO DAH hor.. they proclaimed that it's their "special" recipe.
Maybe "special chao-dah" recipe.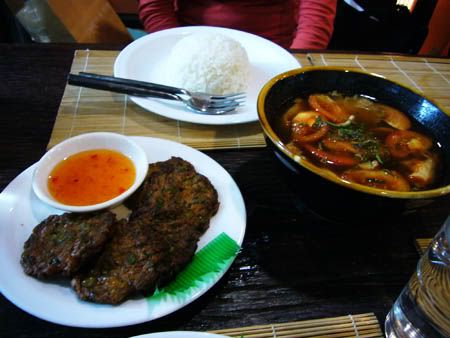 Their tomyam soup is my favourite~ alot of tomatoes and very sweet =D
Yeah.. 7, my favourite lucky number.Not because it used to belong to Beckham okay..
=p It's my number since young.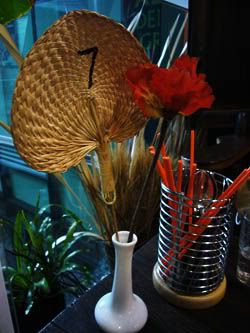 Sushi making class was fun. Instructor
Aoi Miki
san is a very jovial japanese housewife and speaks PERFECT
Singlish
. hee hee. Bak zhang la, Cai Po la.. she know all the singaporean-friendly terms.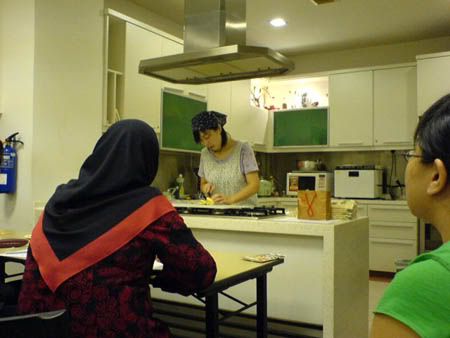 She taught us what things to look out for when cooking sushi rice, what are the ingredients to buy and how to make handrolls and even reverse california makis! (those with fish roe on the outside, my favourite). Xin and me promised to try it sometime, looking real forward..
Then we had our handson session.
Xin and me were rather stress as there's only 1 try and if it fails, we can just forget about having sushi for supper.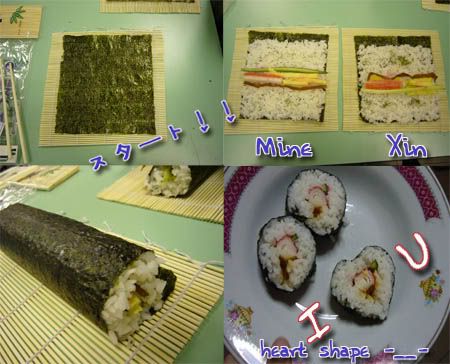 Top left : Lay seaweed out on the wooden mat
Top right : Spread rice thinly over the seaweed and put whatever ingredients that you fancy
Bottom left :
Tada
~
my roll was a success
Bottom right : Cut it at home and decided to mold it into a heart shape -_-. shall try
funkier shapes
next time hee hee
on closer look....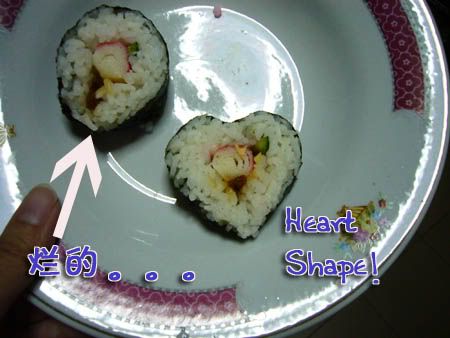 yeah, that stubborn one on the top left hand corner is
erhem
a little squashed with my poor cutting skills.
I think the fault lies in the
KNIFE
.
wahahahahah
Labels: Food and Events
Kiyo 到此一游 @ 11:45 PM