Sunday, June 25, 2006
*~*~*~*~*~*~*~*~*~*~*~*~*~*~
I shouldnt have turned on my TEE BEE
Yes.. I'm doing my project..
But i watched TVBS fashion walker just now.. =(
It's spreeing time.
~New Seller : MISS LOVERS~
minimum order of 20pcs.
Those who cant wait, please do not order! Taiwan orders will take some time usually..
Please email me at luvmelots@gmail.com in the following format.
Item No.#01
Name :
Email :
Mobile No. :
Order Name : (cut and paste chinese heading)
URL :
Colour :
Quantity :



Total number of items :


Total in Taiwan currency :
Total in Singapore Currency : /19.5 = (Total amount)x 1.03 =
Will peg exchange rate at 19.5 first.
Using paypal will need to pay about 3% to the seller?
Shipping rates, seller will advise upon weighing.
Normally it may be 2-4 bucks per item. Maybe less, maybe more.
Closing Spree at 20 Pcs exact!
I want that off-shoulder top~ BADLY...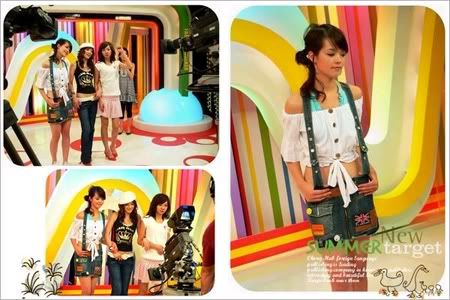 Labels: Fashion Fuse
Kiyo 到此一游 @ 10:34 AM