Monday, June 26, 2006
*~*~*~*~*~*~*~*~*~*~*~*~*~*~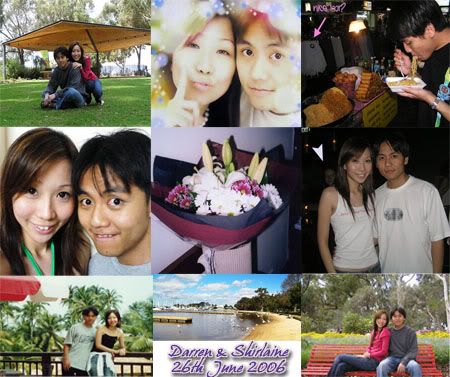 Happy 5th year anniversary =D
glad you are back here with me and the little things you have done!
(wont say anything more cos I know you wont read it.. ..Bahhh =P hee hee)
Dont understand why compiling those photos take so darn long and my eyes are really tired.
Luckily I'm on 1/2 day leave tomorrow. hoho..
Labels: Celebrations
Kiyo 到此一游 @ 10:02 PM