Sunday, June 18, 2006
*~*~*~*~*~*~*~*~*~*~*~*~*~*~
Goodbye dry scaly skin, Hello, bloody red nails
Did a pampering pedicure just now..
My bloody red nails.. =)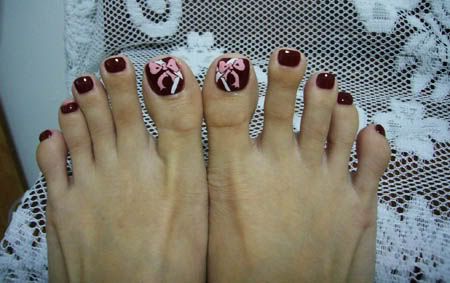 ~~~~~~~~~~~~~~
Darren will have his first and last paper tomorrow and he will be back on Tuesday. So happiee!
at last, after 3 years.. I can spend my birthday with him this year.
Gave him some 'you-can-do-it' kinda encouragement just now.
and he offered to pick me up on tuesday evening at my office once he touch down at the airport..
so touched.
Kiyo 到此一游 @ 8:29 PM