Saturday, May 27, 2006
*~*~*~*~*~*~*~*~*~*~*~*~*~*~
Tasting the back-to-school "sweetness"
Lessons were interesting, HRD was slightly drier than the Industrial Relations and there was this guy in our class that has alot of problems in their coy. It was really funny whenever he talks cos he will add some hokkien here and there and you get to hear all the bizzare hr cases.
Just got back from a project meeting. 2 projects coming up..
No more playing.
Anybody has any info or notes
(project even better hahaha)
on the current HRD trends, let me know..appreciate that!!
It's not just the start of my project, another significant event is starting as well. GSS~ Bought a suit
(no discount =(...)
at Iora cos I need to attend a congress next week. Iora's suits fits me well, the others are kinda too big for me.
Other buys!
2 lacy tops. Can team up with jackets and wear to office.. =D
No more an angry gurl.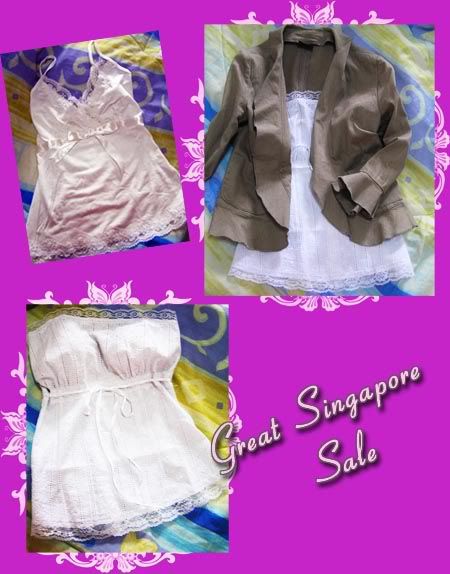 20% discount
~~~~~~~~~~~~~~~
Final Part to Taipei Fun
On the last night of our trip, we quit shopping in Xi men Ding cos we were really tired of SHOPPING. We had an early night and packed all our stuff to prepare for departure on the following day at 6pm.
Next morning we went to Long Shan Si. Was really crowded cos it was one of the deities' birthday? not too sure.. =)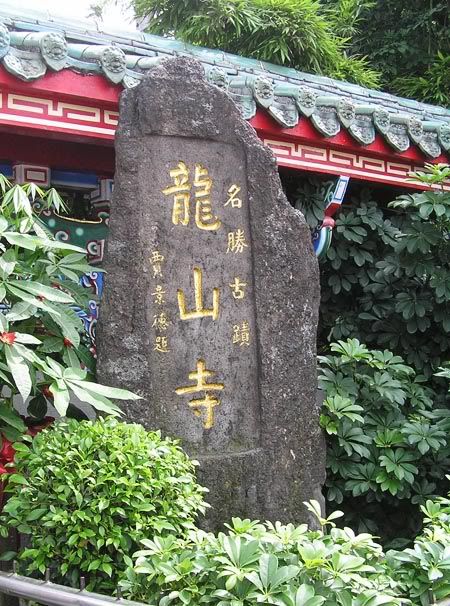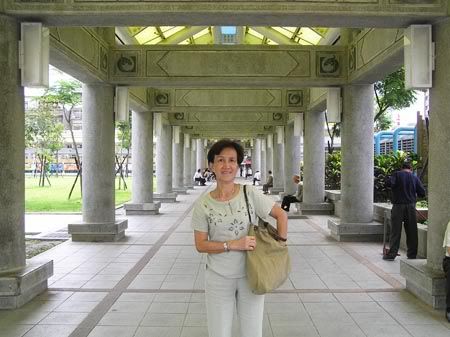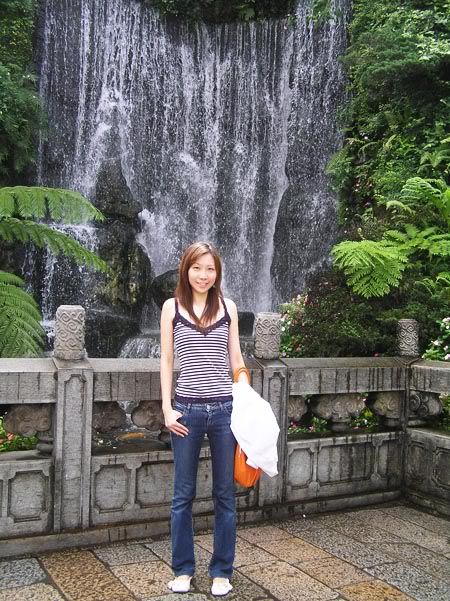 I have this same top for SALE.
The other one is
brand new
in the clear plastic, same colour.. bought 2 cos the person say buy 2 cheaper and the other colours were not very nice.
Email me for a bigger picture if you want it.
Going at $17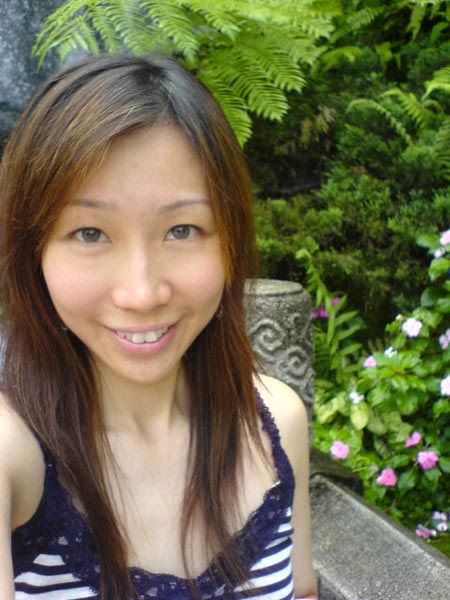 Than off we went to 101. Nutting much.
Bought one office top there.
We rushed off to Zhong Shan station again to Yi Die cos mum wanted to get more lingerie. I lurve the area near Zhong Shan station, there is alot of things to shop and if you shop at the right places, you can find cheap accessories as well.
It was sheer luck that I saw a report in taiwan news on SCV and they said LV made a 超大Monogram 皮箱 somewhere in taipei to promote the opening of the new LV branch near Zhong Shan station. Searched through yahoo taiwan and found out that it was located in front of 晶華酒店 ~ And I went!...to take pictures -_-
....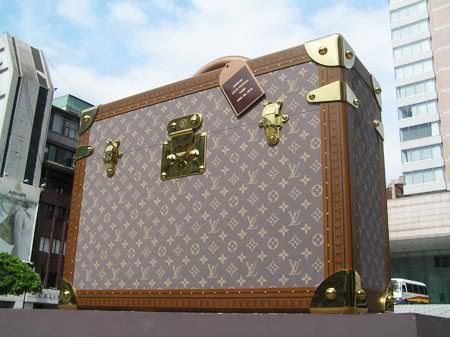 It's only there for a limited period of time so I'm luckie.. =D
no $$ to buy the real thing, happy to take pictures with it.
Josephine's favourite.. her blog is machiam like LV's catalogue with really nice stuff. keke.. This is so HUGE!
(about 2 storeys high)
There were people wanting to touch it, but security guards were nearby.. climbing onto the platform was an absolute no-no as well.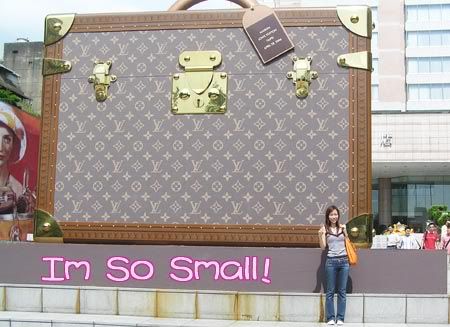 Although it is made of wood, the pvc monogram is water proof and looks really real. Must have cost alot to bring that in...
last buy at Xi Men Ding.=D
Rush back to hotel to take the Freego bus service to Airport.
NEVER AGAIN WILL I TAKE FREEGO TO AIRPORT AGAIN..arggh
Taxi next time.
Luckily we chose the earlier timings.. there were alot of confusions, overbookings and we have to change from one bus to another as there were not enough seats although we called and reserved. People shouting here and there especially there was this HK gal.. very scary..
If they didnt get me to the airport on time, I think I will scream too. And what was next?! A 30 odd year old Singaporean guy and his family snatched our seats! I was really really mad I tell you, I stared at him till he gave up his own seat to my mum. I dont mind standing for 30 mins, but doesnt he have eyes that my mum is older? and that was OUR SEATs!
Anyway, we got off the bus to transfer to another bus 30 mins later lugging all our luggages nor~
FUMING MAD.
SQ is not just a ride, it's an experience. Look forward to my next SQ ride manzz..
Fully occupied watching underworld revolution that I didnt sleep.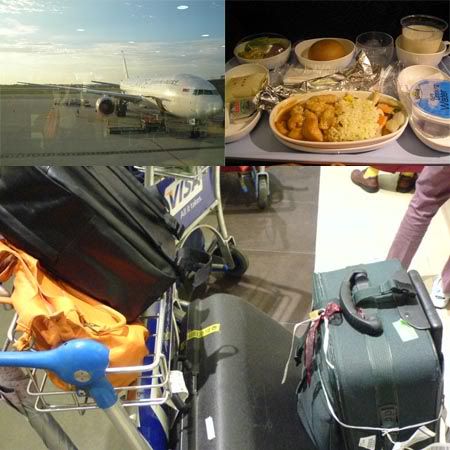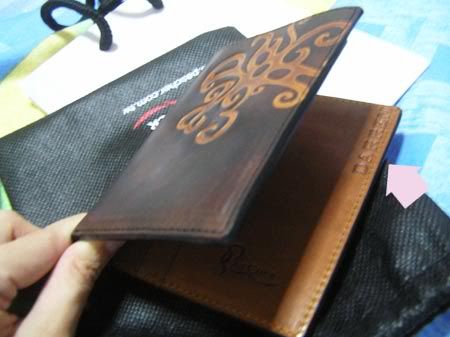 Bought a leather wallet for Darren. Think it's rather unique and you can imprint the person's name on it too.. so cute. hee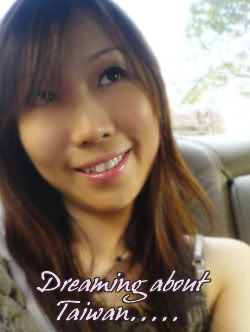 When can I go again?
Labels: Taipei with Mum
Kiyo 到此一游 @ 10:32 PM