Tuesday, May 23, 2006
*~*~*~*~*~*~*~*~*~*~*~*~*~*~
I havnt finish my Taiwan travel log yet. So long-winded... hee hee
We went to Wu Fen Pu after Jiu Fen!


It's a shopping haven but i didnt buy much, just casual tops again for casual weekends. Bought more accessories.
There's just simply too many things in Wu Fen Pu!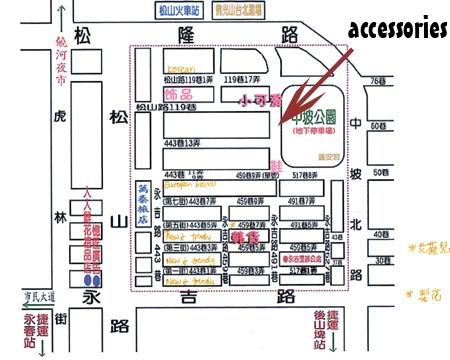 Even marked out where to find what..The trend is rather updated and during Sundays, they will be more receptive to retail and sometimes have special discounts too. Mondays and Fridays are Wholesale Days so it's best to avoid those days. =D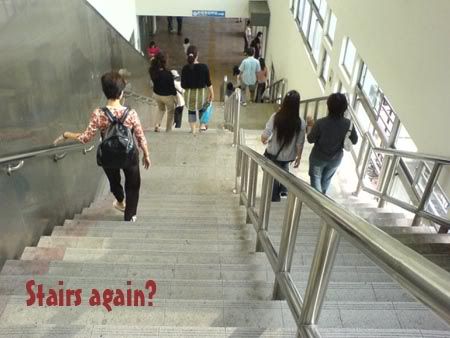 Even going down is a painful chore. Our legs are on the verge of breaking.
You dont feel it when you are happily walking looking at some clothes or bag, but once you sit down and get up again... the muscles become so stiff.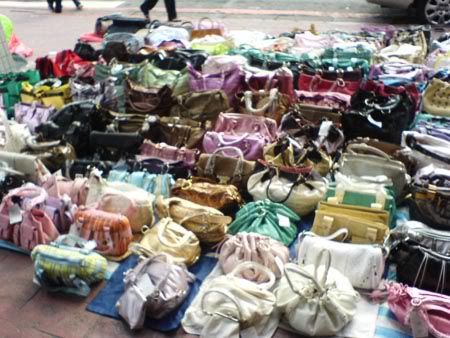 $5 sgd each and I didnt get any!
wahaha. Cannot imagine right? I should have bought and sell it in Singapore.
Nah.. some were rather nice but I really have quite a number of bags at home, dont want to lug another bag although it is so cheap.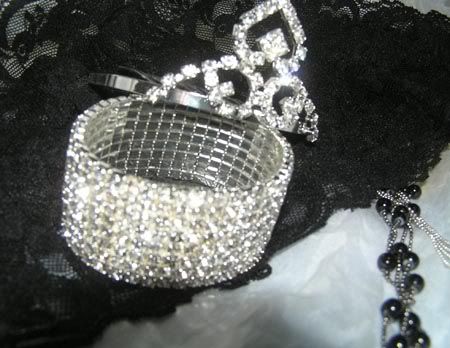 Bought a tiara and bling bling bangle! I always wanted to get this kind of bangle cos my sis had one and it was really nice. Dont ask me why I bought the tiara.. I dont know! haha One day it will come in use..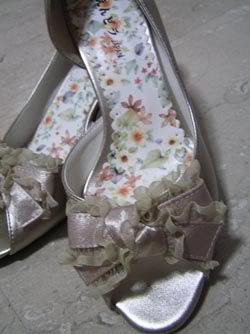 Got the shoe at a shop near Rui Fang Station.. Those shops are cheaper than the shops at Taipei Underground. I saw this shoe at Taipei for 390NT, but it was selling slightly cheaper there.. keke

Then it's shopping all the way...

Night time came and we went to the Rao he Night Market.
I am really exhausted and the night market was really really long that we were so tired of walking..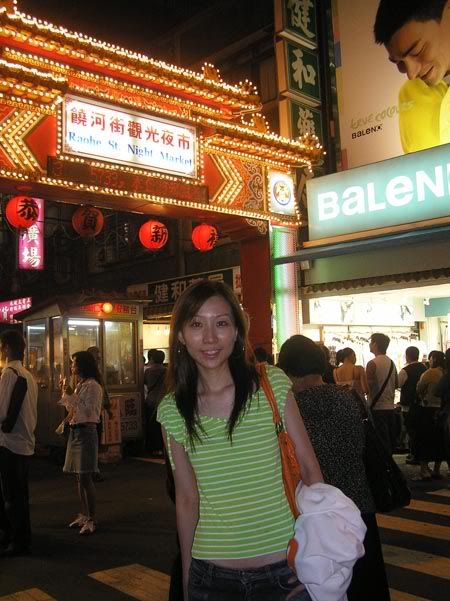 My mama take picture is like dat wan.. keke.. seng et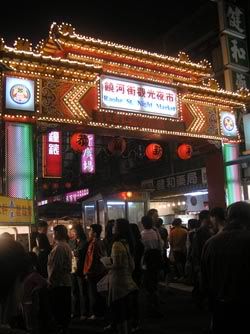 I realli miss taiwan..
But if I stay there longer, I will have to slog my life during weekdays and SHOP like mad on weekends.

our dinner at Xi men Ding. 花枝羹 (Hua Zhi Geng) My mother's favourite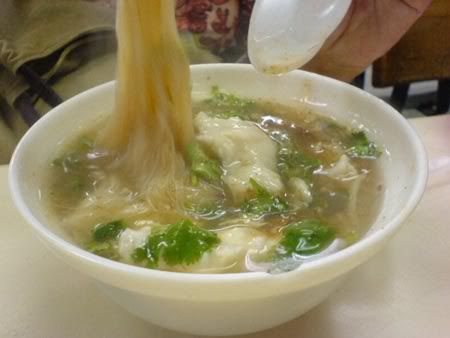 Labels: Taipeiphotoshoot, Wedding
Kiyo 到此一游 @ 9:04 PM